SHOULD YOU?


TIP JAR



THE WINDUP GIRL
- 2009
by Paolo Bacigalupi
Night Shade Books
ISBN: 1 59780157 7
As I was sitting in my car one day reading Paolo Bacigalupi's THE WINDUP GIRL, a man came by the open window and asked me what I was reading. I showed him. He read the title aloud, "The Wind-up Girl," pronouncing "windup" to rhyme with "pinned-up." He went on to say she "must smell pretty good if she's wind-up."
Right then, I realized the plot was going to be difficult to explain to him.
It's hard enough to explain to anyone. THE WINDUP GIRL is not, strictly speaking, horror.
However, the horrific future provided and the ensuing futuristic political thriller makes it an interesting candidate for fans of FeoAmante.
As a fan of horror, I loved THE WINDUP GIRL. As a fan of science fiction, I adored it.
Bacigalupi sets forth a future in which the oil age is over. A "contraction" has taken place, reducing the globalization and decentralization of the "expansion" with centralized states and countries, some of which have been bought, conquered or absorbed by the calorie companies - the companies that produce all the genetically-altered (generipped or genehacked) food the world must use or face the ravages of cibiscosis and other debilitating or deadly diseases produced by poor genetic manipulation.
The setting is Thailand, approximately 200 years in the future. Burma and Cambodia are gone, and the Vietnamese are involved in a coal war. The U.S. is splintered. Countries now have to do business with calorie companies like AgriGen or they will be engulfed or destroyed.
Anderson Lake is a calorie man, an undercover agent for AgriGen, searching Thailand for newly refound foods and flavors, as well as foods genetically resistant to the created and accidental diseases created by gene ripping companies to eliminate competitioin and gain control of the market. In his quest for a hidden seedbank, he comes across Emiko, a product of a gene hacker herself, designed for various forms of service: secretary, interpreter, girl friday, and, yes, "pillow companion." Emiko has been abandoned by her Japanese boss in Thailand, where she faces the choice between being mulched by the Environment Ministry or going underground as part of the sex trade.
Hock Seng is a refugee of a Malay uprising in which everyone of Chinese origin was executed or driven out. His people, known as "Yellow Cards," either live in poverty in Bangkok or are employed in the most menial of tasks. They are regarded as little better than lower life forms by the Thai.
Jaidee is captain of the white shirts, who along with his lieutanant, Kanya, works for the Environmental Ministry trying to defend the Thai Kingdom from disease-ridden genehacks, both intentional and accidental byproducts. Jaidee's task is made difficult and at times impossible by Akkarat, leader of the Trade Ministry, whose job is to facilitate economic exchange between countries. As the reader might imagine, these two clash at every opportunity, sometimes with deadly results.
The resulting story is a complex plot in which all the characters are trying to further their own agendas.
Bacigalupi has a beautiful writing voice, one with the unique ability to move the story forward while offering detailed yet fascinating descriptions of local color and custom. The voice changes subtly when describing persons of different nationality. He takes on an American openness while following Lake. When narrating Hock Seng's adventures, one feels an air of Chinese inscrutability. While Jaidee is center stage, the Thai Buddhist idea of living in the moment comes through.
And all of these characters are painted with vivid detail. The reader identifies in some way with every one of them, but they're all on different sides. Some must lose.
This book is one of those beautifully written stories I spend my life looking for. Like Lake and his quest for brilliant flavors to replace the safe U-Tex rice, I look for books I can recommend to my friends and readers. THE WINDUP GIRL has much to recommend it: a carefully crafted and well researched world, writing even the gene hackers of fiction would envy, characters you don't want to leave when the last page is turned, a complex plot with very tense moments. THE WINDUP GIRL is one of those books that comes along only four or five times a decade. Read it; you'll be better for it.
Five bookwyrms. I wish I'd written it.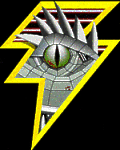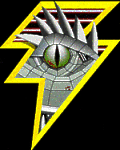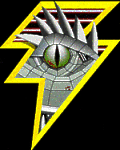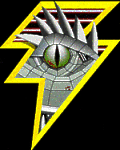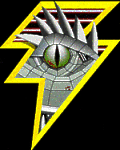 This review copyright 2009 E.C.McMullen Jr.