FEO NEWS FOR WINTER 2018:
- JANUARY & FEBRUARY -
The detritus of old Horror/Thriller history can be found here.
These are archived news items, many of them outside of this website, so overtime the links may not work.
CAUGHT




By

E.C. McMullen Jr.


Writer / Director / Producer,

Jamie Patterson

(

BILLBOARD, BLIND DATE, FRACTURED

) is known for directing 1 hour Horror movies (

well, 80 minutes or less

). This is his latest, to be released wide on March 30.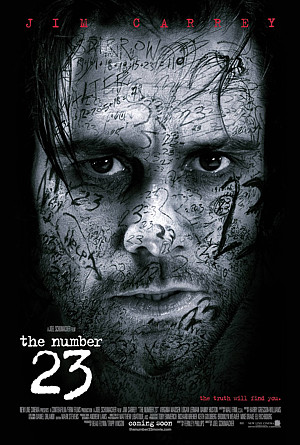 IT'S MY BIRTHDAY AND -




By

E.C. McMullen Jr.


These are some of the movies to be released or were released on February 23.

ANNIHILATION (2018)
Based on the movel by Jeff VanderMeer (his first movie credit), ANNIHILATION is a supernatural Horror movie that stars,
Natalie Portman (MARS ATTACKS!, DOMINO ONE, V FOR VENDETTA, BLACK SWAN, THOR, THOR: THE DARK WORLD),
Jennifer Jason Leigh (EYES OF A STRANGER, WRONG IS RIGHT, THE HITCHER, HEART OF MIDNIGHT, BURIED ALIVE, SINGLE WHITE FEMALE, DOLORES CLAIRBORNE, eXistenZ, IN THE CUT, THE MACHINIST, THE JACKET, THE MOMENT, AMITYVILLE: THE AWAKENING),
Oscar Isaac (SUCKER PUNCH, TICKY TACKY, EX MACHINA, X-MEN: APOCALYPSE),
Tessa Thompson (WHEN A STRANGER CALLS, THE INITIATION OF SARAH, EXQUISITE CORPSE, MURDER ON THE 13TH FLOOR, WESTWORLD [TV], THOR: RAGNAROK),
and is Directed and written for the screen by Alex Farland (28 DAYS LATER, DREDD, EX MACHINA).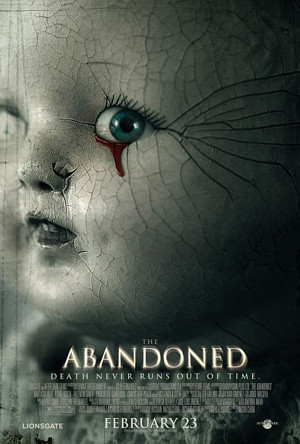 THE NUMBER 23 (2007)
From a screenplay by Fernley Phillips, THE NUMBER 23 is a Mystery Thriller that stars,
Jim Carrey (ONCE BITTEN, THE DEAD POOL, THE MASK, BATMAN FOREVER, THE CABLE GUY, ETERNAL SUNSHINE OF THE SPOTLESS MIND, A SERIES OF UNFORTUNATE EVENTS, KICK-ASS 2, THE BAD BATCH, DARK CRIMES),
Virginia Madsen (DUNE, ZOMBIE HIGH, HIGHLANDER II, CANDYMAN, THE PROPHECY, THE HAUNTING, LYING IN WAIT, THE HAUNTING IN CONNECTICUT, RED RIDING HOOD, DEAD RISING: WATCHTOWER),
Danny Huston: (THE HUMAN FACTOR, CHILDREN OF MEN, 30 DAYS OF NIGHT, X-MEN ORIGINS: WOLVERINE, CLASH OF THE TITANS [2010], THE WRATH OF THE TITANS, AMERICAN HORROR STORY [TV], PRESSURE, FRANKENSTEIN [2015], ALL I SEE IS YOU),
Rhona Mitra (HOLLOWMAN, HIGHWAYMEN, SKINWALKERS, DOOMSDAY, UNDERWORLD: RISE OF THE LYCANS, THE GATES [TV], THE LOFT [2014], THE STRAIN),
Mark Pellegrino (NIGHT LIFE, WORD OF MOUTH, MULHOLLAND DRIVE, MONSTERS [2001], RONNIE [2002], TWISTED, LOST [TV], BEING HUMAN [TV - Canada], THE RETURNED [TV - Canada], SUPERNATURAL [TV])
and directed by Joel Schumacher (THE LOST BOYS, FLATLINERS, THE CLIENT, BATMAN FOREVER, 8MM, PHONE BOOTH, THE PHANTOM OF THE OPERA [2004], BLOOD CREEK, TRESPASS).
THE ABANDONED (2007)
From a screenplay by Karim Hussain (ASCENSION [2002], THE THEATER BIZARRE),
Nacho Cerdà, & Richard Stanley (HARDWARE, DUST DEVIL, THE ISLAND OF DR. MOREAU, IMAGO MORTIS, THE THEATER BIZARRE, REPLACE), THE ABANDONED stars,
Anastasia Hille (IMMORTALITY, FIVE SECONDS TO SPARE, THE HOLE, THE AWAKENING, SNOW WHITE AND THE HUNTSMAN),
Karel Roden (CRIMSON DAWN, BLADE II, HELLBOY, ORPHAN, EYE IN THE WALL, FRANKENSTEIN'S ARMY, ANGEL),
Carlos Reig-Plaza (THE RED FOREST, ROMASANTA: THE WEREWOLF HUNT, MANIAC TALES)
and directed by Nacho Cerdà.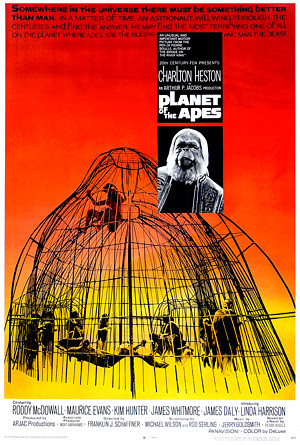 THE DAY WE ALL WENT A LITTLE APE




By

E.C. McMullen Jr.


We all go a little ape sometimes. For the world it began on this day, Friday, February 8, in 1968. That was the day 20th Century Fox released their Hollywood adaptation of the novel, MONKEY PLANET, by author

Pierre Boulle

(

Bridge On The River Kwai

).

Retitled as PLANET OF THE APES, it was Pierre's first science fiction novel. As far reaching and questioning of humanity as anything from Philip K. Dick: having read it a few times, I cannot tell the difference in stylistic imagination.

For me, PLANET OF THE APES is the novel Philip K. never got around to writing.

You think Philip K. Dick's writing is too crazy for your tastes? You wouldn't believe the backstory to author Pierre's vida loco. Even after his Spy game, after his time as a POW in World War II was over (captured and imprisoned by his fellow Frenchmen who didn't know what side he was on and he couldn't reveal it to them), the man who couldn't stop making history. History kept being thrust upon him.

Have you ever heard of the blacklisted Hollywood 10? Communist Dalton Trumbo and that bunch and the bizarre censorship contortions that the Hollywood Academy were putting themselves through in the 1950s and 1960s (yeah, I know the Academy is going through all kinds of hell now on matters of both gender and race - seems they are never on the "right side of history", eh?)?

In 1958, the Academy awarded Pierre an Oscar for the screenplay to Bridge On The River Kwai (pay attention Star Wars fans. That's the movie that made Obi Wan Kenobi an A-List star). Except Pierre didn't know how to write movie scripts and he didn't speak or write English. So who did? Two writers on the Hollywood Blacklist!

Now that you you've got a feel for the depth of inertia behind this wave, here is our review of 1968's PLANET OF THE APES.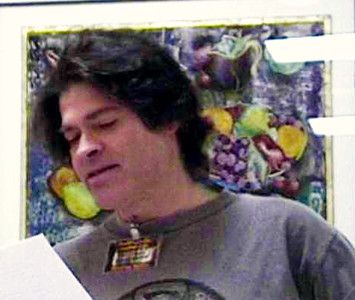 FUCKING HELL! Dallas is Dead!
By E.C. McMullen Jr.
Dallas Mayr, aka Jack Ketchum, wrote brutal Horror stories. He didn't see them as such. At most he'd admit that his novels had "Horror elements". Dallas often wrote about what scared him personally, so many of his works were based on actual criminals, crimes, or events.
He was never heavy-handed about it either. Dallas was literary so his work never veered into the theatrical or dry pedantry.
If you didn't know Dallas, this is the last Interview we did with him.
QUICK BITES
By
E.C. McMullen Jr.
What does Rotten Tomatoes Have Against John Carpenter?
It began when Rotten Tomatoes Twitter wished John Carpenter a Happy Birthday While acknowledging he is dead!
Rotten Tomatoes Mistakingly Says John Carpenter Is Dead
Except, of course, John isn't dead.
John was droll enough to tweet back,
However, at Rotten Tomatoes, they ignore his bar-setting, influential main body of work to focus on movies like... SILENCE OF THE HAMS?!?
He didn't write those! He didn't Direct or Produce those! He had little more than a gracious walk-on part.
What are you up to, Rotten?
JAN. 15
QUICK BITE
By
E.C. McMullen Jr.
What does our love of Horror movies say about the terror of modern times?
In 2018? Well what did our love of Horror movies say about 2012? Or 2008? 1998? 1988?
How about 1978? 1968? What about 1958? 1948? What did it say about 1938? 1928?
If you're wondering why I'm on this kick, read Karin Goodwin's headlined article at The Herald Scotland.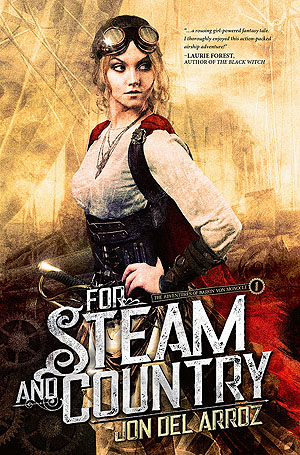 WORLDCON KERFUFFLE




By

E.C. McMullen Jr.


Here at Feo Amante's Horror Thriller, I don't get involved with artists attacking each other. It's gossip. When an industry attacks an artist or vice versa, I consider it news, but those moments are rare.

Well today the moon turned blue.

Kevin Roche of WorldCon 76, in a way I would describe as flamboyant, accused best selling SteamPunk science fiction writer Jon Del Arroz, of being a bullying racist and refused to allow Arroz to attend WorldCon 76.

Just what did Jon Del Arroz do to be called out as a bullying racist?

Kevin posted on his worldcon76.org website,

"Worldcon 76 has chosen to reduce Jonathan Del Arroz's membership status from attending to supporting. He will not be allowed to attend the convention in person. Mr. Del Arroz's supporting membership preserves his rights to participate in the Hugo Awards nomination and voting process. He was informed earlier today of our decision via email.

We have taken this step because he has made it clear that he fully intends to break our code of conduct. We take that seriously. Worldcon 76 strives to be an inclusive place in fandom, as difficult as that can be, and racist and bullying behavior is not acceptable at our Worldcon. This expulsion is one step towards eliminating such behavior and was not taken lightly. The senior staff and board are in agreement about the decision and it is final. If you have any questions or concerns feel free to share them via email to IRT@worldcon76.org"

Kevin and crew repeated this accusation and punishment on their Facebook page.

Okay. Well again, Just what the hell did Jon do?

For now, Kevin and crew are also terribly upset that Arroz has chosen to publicly defend himself, on his own website, over WorldCon76 publicly calling him a bullying racist on their website; and Facebook.

Here is the expulsion notice Jonathan got from WorldCon76 Lori Buschbaum, Incident Response Team arena head -


RIGHT CLICK TO OPEN IMAGE IN NEW TAB
Judging by the comments from a variety of attendees or now former attendees, as well as the repeated direct threats of the moderators, Worldcon76 appears to have set its hair on fire over this latest in a long string of manufactured tempests.
Regardless of what side of the debate you find yourself on, it's clear that an event that is supposed to be about the future, is regressing ever further thanks to Kevin Roche and the Senior Staff, who have opened WorldCon76 itself up to serious litigation.
Kevin and crew can tap dance around the specific issue and threaten their rebellious members all they want, but they've unprofessionally gone out of their way to tear someone down with serious charges in their attack against a specific individual's character and they may find themselves obligated, by law to back that up.
Maybe Kevin and crew may have a solid reason for doing what they are doing. We don't know because they refuse to be forthcoming with evidence. They are only forthcoming with character assassination and punishment.
The war is never going to stop. Oceana must have enemies.
Drilling down through posts and comments from WorldCon76, I found buried among the copious verbiage that Jonathan Del Arroz was threatened (which is no secret. Jonathan is often threatened repeatedly by SFWA members who call him a "Taco Eater", as well as the anon doxxing). Arroz made it clear that he would defend himself, though he didn't say how: Have security remove the person? Have them arrested? What? Where is the racist bullying?
Arroz also planned to video record people, his attackers it seems, in a public place without their permission.
In a place suffused with security cameras and thousands of people with personal cameras everywhere and everyone Instagramming, Snapchatting, Facebooking, etc. Arroz planned to USE his camera as well. Is that the atrocity?
Oh clutch my pearls!
QUICK BITES




'Birdboy: The Forgotten Children' Takes Us to the Dark Side and Back


GKIDS releases Goya-winning Spanish post-apocalyptic fairytale in the U.S.


By

Scott Lehane


Set on a small island in a post-apocalyptic society, Birdboy: The Forgotten Children tells the story of Dinky and her friends who run away from home to try to save Birdboy and escape from the brutal reality of life on the island. Birdboy is a young bird, persecuted by the local police, who takes drugs in an effort to control his inner demons.

Continued at AWN.

AND

'The X-Files' Creator Chris Carter Won't Return if Gillian Anderson Leaves
By E.C. McMullen Jr.
Gillian Anderson is gettin' while the gettin's good and Chris Carter is onboard for jumping overboard with her.

Will David Duchovney stay? Well, the whole crew of THE WALKING DEAD stayed on when their showrunner got the boot. Didn't seem to have an adverse effect on that show.

After Duchovney originally left THE X-FILES in the 1990s, it continued on for a couple of seasons.

Will the show be better without Carter and Anderson or worse?

Meh.

Article at Variety.

PLUS

Blumhouse's Truth or Dare - Official Trailer [HD]
LOVE THIS SITE?
Support it when you buy my books
E.C. McMullen Jr.
PERPETUAL
BULLET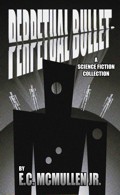 "'Some People' ... may be the standout story in the book."
- John Grant, Infinityplus
WILLOW BLUE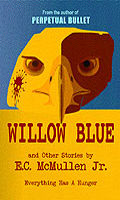 "'Willow Blue' will burrow under your skin and stay there long after you've put the book down."
- Jeffrey Reddick, Creator of
FINAL DESTINATION
IN OTHER BOOKS
E.C. McMullen Jr.'s
short story
CEDO LOOKED LIKE PEOPLE
in the anthology
FEAR THE REAPER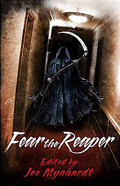 "This Ray Bradbury-esque is one of the most memorable and one of the more original stories I've read in a long time."
- Amazon Review
HORROR 201:
The Silver Scream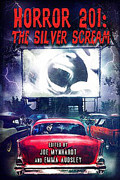 Filmmaker's Guidebook
featuring
RAY BRADBURY,
JOHN CARPENTER,
WES CRAVEN,
TOM HOLLAND,
E.C. McMULLEN Jr.,
GEORGE A. ROMERO,
and many more.
Extensively quoted in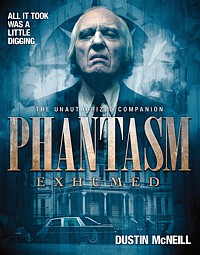 PHANTASM
EXHUMED
The Unauthorized Companion
Robert S. Rhine's
SATAN'S 3-RING
CIRCUS OF HELL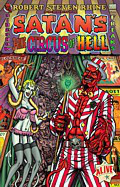 Forward by
GAHAN WILSON &
FEO AMANTE.
Featuring comics by
ALEX PARDEE,
WILLIAM STOUT,
STEVE BISSETTE,
FRANK DIETZ,
JIM SMITH,
FRANK FORTE,
ERIC PIGORS,
MIKE SOSNOWSKI,
OMAHA PEREZ,
DAVID HARTMAN,
STEVEN MANNION,
and more!
Also
IN CINEMA
E.C. McMullen Jr.
Head Production Designer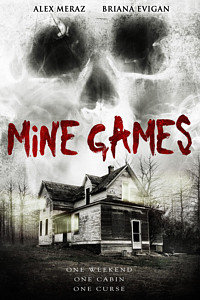 MINE GAMES
(Starring:
JOSEPH CROSS, BRIANA EVIGAN,
ALEX MERAZ)
Dept. head
Special Effects Make-Up
(SFX MUA) and Michael Madsen's stunt double on the movie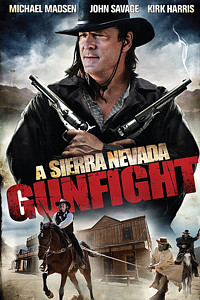 A SIERRA NEVADA GUNFIGHT
(MICHAEL MADSEN & JOHN SAVAGE).
PRODUCTION DESIGNER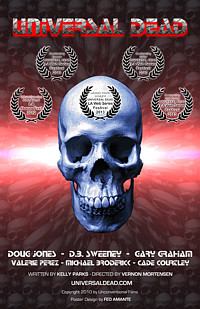 UNIVERSAL DEAD
(DOUG JONES,
D.B. SWEENEY,
GARY GRAHAM)
ART DIRECTOR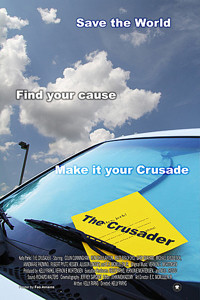 THE CRUSADER
(COLIN CUNNINGHAM,
GARY GRAHAM)