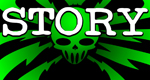 You Support This Site
When You Buy My Books
E.C. McMullen Jr.
PERPETUAL
BULLET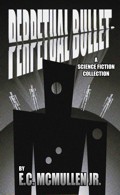 "'Some People' ... may be the standout story in the book."
-

John Grant

, Infinityplus

E.C. McMullen Jr.
WILLOW BLUE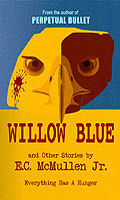 "'Willow Blue' will burrow under your skin and stay there long after you've put the book down."
- Jeffrey Reddick, Creator of
FINAL DESTINATION

IN OTHER BOOKS
E.C. McMullen Jr.'s
short story
CEDO LOOKED LIKE PEOPLE
in the anthology
FEAR THE REAPER

"This Ray Bradbury-esque is one of the most memorable and one of the more original stories I've read in a long time."
- Steve Isaak,
Goodreads

HORROR 201:
The Silver Scream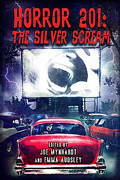 Filmmaker's Guidebook
featuring
RAY BRADBURY,
JOHN CARPENTER,
WES CRAVEN,
TOM HOLLAND,
E.C. McMULLEN Jr.,
GEORGE A. ROMERO,
and many more.



Extensively quoted in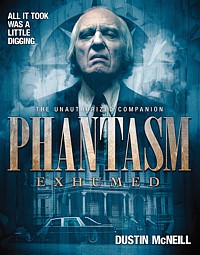 PHANTASM
EXHUMED
The Unauthorized Companion

Robert S. Rhine's
SATAN'S 3-RING
CIRCUS OF HELL

Forward by
GAHAN WILSON &
FEO AMANTE.
Featuring comics by
ALEX PARDEE,
WILLIAM STOUT,
STEVE BISSETTE,
FRANK DIETZ,
JIM SMITH,
FRANK FORTE,
ERIC PIGORS,
MIKE SOSNOWSKI,
OMAHA PEREZ,
DAVID HARTMAN,
STEVEN MANNION,
and more!

And In
CINEMA


E.C. McMullen Jr.


Head Production Designer

MINE GAMES


(Starring:
JOSEPH CROSS, BRIANA EVIGAN,
ALEX MERAZ)
Review by
E.C. McMullen Jr.

PHANTASM

- 2002
Writer: Stephen Romano
Art: Michael Broom
Color: Ricardo Bernardini
Xmachina
Visitors to this site know what a huge PHANTASM Phan I am. It's one of the best most twisted series of independent films ever made. But like other translations, whether they are book to screen or screen to book, I always have some trepidation over the quality of the story.
For example, there was John Carpenter's THE THING, which is one of the best SF/Horror movies ever made. When it made the transition over to comics, the Dark Horse first 4 issue mini series maintained that quality, tension, and atmosphere. The second 4 issue mini series fell short but remained entertaining. What Dark Horse threw up after that was worthless crap (The most original alien creatures in science fiction horror are re-created as Vampires from outerspace).
When Reggie Bannister, who plays Reggie in the film series, told me about the new 4 issue limited series of comics based on PHANTASM hitting the street, I was politely curious. Reggie and I differ over PHANTASM 4, which he likes and I despise. I love the first three and have no idea what the point of PHANTASM IV: OBLIVION, was even about. Even staunch supporters of 4 have various ideas of what it meant, more through their own imaginations than what was actually onscreen and, to my mind, that's bad story telling. It's one thing to discuss the meaning of films like JACOB'S LADDER, DARK CITY, or MEMENTO, but when you actually have to invent what the entire movie was from start to finish, just wake up and admit it was crap.
Issue one of the PHANTASM series was written by fellow Texan, Stephen Romano. A long time Phan of the series who like many of us who love the movies, Stephen had a PHANTASM story a-cooking in his head for some time. Creator/Producer/Writer/Director of PHANTASM, Don Coscarelli, has been getting these stories from fans for years and after a very limited but successful run with a Phantasm Anthology, PHANTASM: EXCURSIONS INTO OBLIVION (edited by Richard Elkin), Don decided to try letting some of the best stories see print in comic book form. Stop for a moment to imagine the creator of your favorite story or movie offering to publish your version of his/her tale. I can imagine how Stephen must have felt.
Issue 1 revolves around hapless hero/victim, Mike and his discovery that it is his very dreams, more than the power of the Tall Man, that alter reality. The Tall Man knows this, which is why he ever pursues Mike. By entering those dreams, The Tall Man keeps Mike scared of him, thus allowing Mike to give the Tall Man his power, which he perverts to change/destroy the earth to his whim. Mike must somehow overcome his fear of the Tall Man. As Mike was told in the very first PHANTASM movie, it is his fear that's the killer.
Don did a good job in choosing Stephen for issue 1. Stephen has a solid grasp on the storyline and the atmosphere and more. Stephen also understands the dreamy surreal world that Don created and his story enriches it. Credit for this bizarre nightmare landscape that Stephen created must also go to artist/penciller Michael Broom and inker Noah David Henson. The special effects and colors integrate effortlessly with the story and art and were done by Ricardo Bernardini.
Coscarelli, Romano, Bernardini - that's a lotta Italian juice for one comic!
My own fears that this comic would butcher the movie series were unfounded. Stephen did an excellent job and my only complaint is that there is too much story here for just one comic. There is enough in the first issue to have continued into 2 and maybe even 3 issues. The words or text sometimes over-power the eye-popping visuals and in a comic, possibly more than any other narrative medium, it's the visuals that propel the story forward. The adage of Show Don't Tell needs to be heeded.
That said, PHANTASM 1 is a good start with a beautiful rendering of story, art, and production values. Which is why I overcome my own fears and give PHANTASM the comic book 4 FanBoys.

This review copyright 2002 E.C.McMullen Jr.