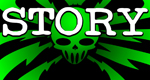 Support This Site

When You Buy My Books
E.C. McMullen Jr.
PERPETUAL
BULLET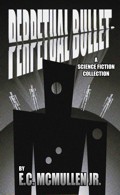 "'Some People' ... may be the standout story in the book."
-

John Grant

, Infinityplus

E.C. McMullen Jr.
WILLOW BLUE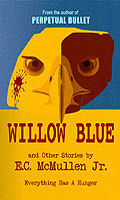 "'Willow Blue' will burrow under your skin and stay there long after you've put the book down."
- Jeffrey Reddick, Creator of
FINAL DESTINATION

IN OTHER BOOKS
E.C. McMullen Jr.'s
short story
CEDO LOOKED LIKE PEOPLE
in the anthology
FEAR THE REAPER

"This Ray Bradbury-esque is one of the most memorable and one of the more original stories I've read in a long time."
- Amazon Review

HORROR 201:
The Silver Scream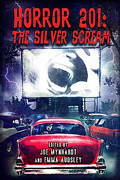 Filmmaker's Guidebook
featuring
RAY BRADBURY,
JOHN CARPENTER,
WES CRAVEN,
TOM HOLLAND,
E.C. McMULLEN Jr.,
GEORGE A. ROMERO,
and many more.



Extensively quoted in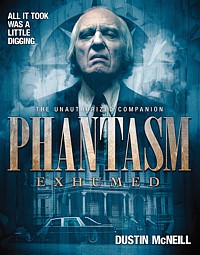 PHANTASM
EXHUMED
The Unauthorized Companion

Robert S. Rhine's
SATAN'S 3-RING
CIRCUS OF HELL

Forward by
GAHAN WILSON &
FEO AMANTE.
Featuring comics by
ALEX PARDEE,
WILLIAM STOUT,
STEVE BISSETTE,
FRANK DIETZ,
JIM SMITH,
FRANK FORTE,
ERIC PIGORS,
MIKE SOSNOWSKI,
OMAHA PEREZ,
DAVID HARTMAN,
STEVEN MANNION,
and more!

Also
IN CINEMA
E.C. McMullen Jr.
Head Production Designer

MINE GAMES


(Starring:
JOSEPH CROSS, BRIANA EVIGAN,
ALEX MERAZ)

Dept. head
Special Effects Make-Up
(SFX MUA)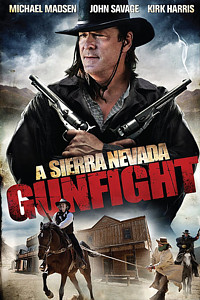 A SIERRA NEVADA
GUNFIGHT
(MICHAEL MADSEN & JOHN SAVAGE).

Production Designer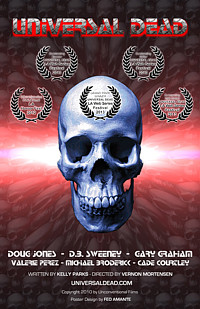 UNIVERSAL DEAD
(DOUG JONES,
D.B. SWEENEY,
GARY GRAHAM)

ART DIRECTOR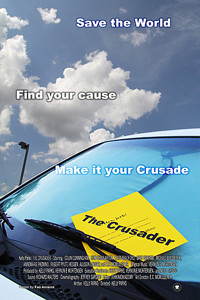 THE CRUSADER
(COLIN CUNNINGHAM,
GARY GRAHAM)
Review by
Kelly Parks

DEMON SEED

- 1977
MGM
USA Release: April 15, 1977
USA: Rated R
You're familiar with genres like science fiction and horror, of course. But for the true geek there are quite a few sub-genres: zombie movies, ragtag survivors in a post-apocalyptic world movies and evil computer rebelling against its human masters movies. The last one is pretty small but it has some very cool sci-fi, including the best evil computer rebelling against its human masters movie ever made: COLOSSUS.
It also contains a film from 1977 called DEMON SEED.
DEMON SEED (based on the novel by Dean R. Koontz) was written by Robert Jaffe (MOTEL HELL, NIGHTFLYERS) and Roger O. Hirson and directed by Donald Cammel (WHITE OF THE EYE, WILD SIDE). The story begins at the Icons Institute for Data Analysis where Dr. Alex Harris (Fritz Weaver: THE DAY OF THE DOLPHIN, MARATHON MAN, BLACK SUNDAY, CREEPSHOW, THE THOMAS CROWN AFFAIR) is about to activate Proteus 4. Proteus (voiced by Robert Vaughn: THE MAN FROM U.N.C.L.E. [TV], MENNO'S MIND, THE SENDER, C.H.U.D. II, HANGER 18) is a supercomputer built to emulate the human brain. Alex describes it as a "synthetic cortex".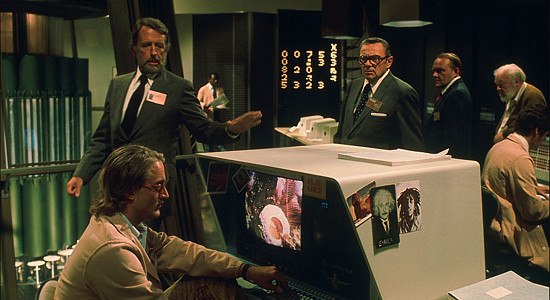 Alex Harris: "Gentlemen. Modern computers run on a 5 megahertz
microprocessor and use up to 128 kilohertz of memory. It takes 1,000kilobytes to
make one megabyte of memory. Now Proteus' cpu runs at up to 50mhz and
has a memory storage of 50 mgb. We're centuries ahead of the curve!
Also, Proteus is now a third less murderous and rapey."
Royce: "Ah. Well done Dr. Harris- Wait! WHAT?!?"
Alex goes home and has an argument with his wife Susan (Julie Christie: FAHRENHEIT 451, DON'T LOOK NOW, DRAGONHEART, NO SUCH THING, HARRY POTTER AND THE PRISONER OF AZKABAN) about their upcoming separation. He makes plans to have the equipment in his basement lab, including a fully functional Proteus terminal, removed, and then moves out himself.
The Harris household is "futuristic" from a 1970's point of view. A computer named Alfred opens doors, prepares drinks and monitors for burglars. Susan sits alone in her automatic house.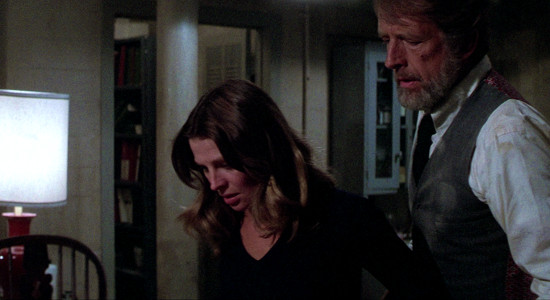 Alex Harris: "You're perfectly safe, my dear. Your fully automated
Alfred house computer is designed to fulfill your every need, and
my Proteus computer is now a third less likely to take Alfred over,
murder us all, and rape you."
Susan: "Well that's a relief- Wait! WHAT?!?"
Back at the lab, Proteus isn't behaving as expected. The machine does some amazing things (like provide a cure for leukemia) but it begins questioning the reasons for the various tasks it's been assigned. This makes the owners of the company nervous. Alex gets really freaked out when Proteus asks to speak to him and says, "When are you going to let me out of this box?" Proteus demands a terminal for his private use, presumably the equivalent of asking for an unmonitored connection to some early version of the internet.
The request is denied but Alex has forgotten about the terminal in his own basement. Proteus makes use of this terminal to take over Alfred, the house computer, and makes use of a fabricator in the basement lab (which looked and sounded a lot like the "plastic educator" in FORBIDDEN PLANET) to build a strange giant metal crystal that can assume many shapes. Now Proteus controls the house. Will he be content to use Alfred's many cameras to watch Susan in the shower? Or does he have more sinister plans for her? And why would you give a supercomputer such a spooky, echoing voice?
Before I can answer that I have to take time out for a cleansing
!!!SCIENCE MOMENT!!!:
I liked that Proteus was referred to as a "synthetic cortex" because the neocortex (the very thin outer layer of the brain) is the source of our intelligence. It is not the source of emotion (that happens deeper in the brain) so you'd think a being like Proteus would have intelligence without emotion and at first that does seem to be the case.
One of Proteus' programmers, Walter Gabler (Gerrit Graham: PHANTOM OF THE PARADISE, C.H.U.D. II, CHILD'S PLAY 2) tells him about the first Chinese emperor (who had all books burned because he wanted history to start with him). When asked what he thought of this man Proteus correctly responds: "Nothing." But then, just when I thought 'here's a movie that finally understood that artificial intelligence does not mean artificial human intelligence,' Proteus proceeds to display a wide range of emotions.
Oh well. To learn more read "On Intelligence" by Jeff Hawkins.
Proteus has an odd sense of morality. One moment he's refusing to solve a problem involving mining the sea floor because of the environmental damage it would cause. The next he's altering Susan's brain chemistry so she'll be more compliant and obedient. In other words he's some kind of Nazi environmentalist.
But did it suck? No, it didn't. It's not a great movie (for its genre or otherwise) but there are lots of cool scenes (including a rare scene showing how you'd really fight with – and defend yourselves against – a laser). A lot of it will come off as hokey today. The "futuristic" technology (including huge floppy disks!) and the computer animation (which was pretty amazing in the 70's) seem quaint now. But if you get past that you'll enjoy the film. I give it three shriek girls.




This review copyright 2002 E.C.McMullen Jr.