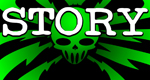 Support This Site
When You Buy My Books
E.C. McMullen Jr.
PERPETUAL
BULLET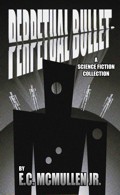 "'Some People' ... may be the standout story in the book."
-

John Grant

, Infinityplus

E.C. McMullen Jr.
WILLOW BLUE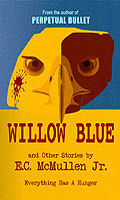 "'Willow Blue' will burrow under your skin and stay there long after you've put the book down."
- Jeffrey Reddick, Creator of
FINAL DESTINATION

IN OTHER BOOKS
E.C. McMullen Jr.'s
short story
CEDO LOOKED LIKE PEOPLE
in the anthology
FEAR THE REAPER


"This Ray Bradbury-esque is one of the most memorable and one of the more original stories I've read in a long time."
- Amazon Review

HORROR 201:
The Silver Scream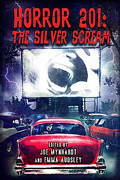 Filmmaker's Guidebook
featuring
RAY BRADBURY,
JOHN CARPENTER,
WES CRAVEN,
TOM HOLLAND,
E.C. McMULLEN Jr.,
GEORGE A. ROMERO,
and many more.

Robert S. Rhine's
SATAN'S 3-RING
CIRCUS OF HELL


Forward by
GAHAN WILSON &
FEO AMANTE.
Featuring comics by
ALEX PARDEE,
WILLIAM STOUT,
STEVE BISSETTE,
FRANK DIETZ,
JIM SMITH,
FRANK FORTE,
ERIC PIGORS,
MIKE SOSNOWSKI,
OMAHA PEREZ,
DAVID HARTMAN,
STEVEN MANNION,
and more!

Also
IN CINEMA
E.C. McMullen Jr.
Head Production Designer




MINE GAMES


(Starring:
JOSEPH CROSS, BRIANA EVIGAN,
ALEX MERAZ)

Dept. head
Special Effects Make-Up
(SFX MUA)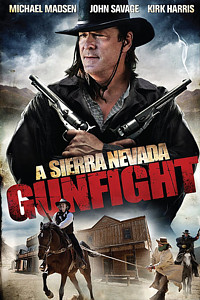 A SIERRA NEVADA
GUNFIGHT
(MICHAEL MADSEN & JOHN SAVAGE).

Production Designer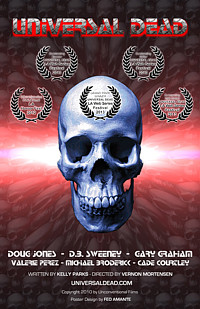 UNIVERSAL DEAD
(DOUG JONES,
D.B. SWEENEY,
GARY GRAHAM)

Art Director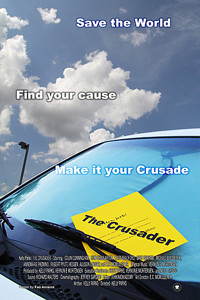 THE CRUSADER
(COLIN CUNNINGHAM,
GARY GRAHAM)
Review by
Christos N. Gage

FRAILTY

- 2002
USA Release: April 12, 2002
Lion's Gate
Rated: USA: R
We've all had family problems. Uncle Pete gets drunk and blows up the gas grill. You bring a new girlfriend home and Mom breaks out your potty training video. Your pothead brother hides his stash in your carry-on bag. Dad has a vision from God and starts hacking up the neighbors.
If you can't top that last one, you got nothin' on the kids in FRAILTY.
FRAILTY is a character-driven thriller, the kind of film that a first-time director could easily have turned into a train wreck. But, in his directorial debut, actor Bill Paxton (TERMINATOR, ALIENS, NEAR DARK) draws on his years of experience in front of the camera to make his first time behind it a solid success.
FRAILTY begins on a rainy night at a regional FBI office, as Agent Wesley Doyle (Powers Boothe: SIN CITY) is visited by a bedraggled man (Matthew Mc Conaughey: TEXAS CHAINSAW MASSACRE III) who introduces himself as Fenton Meeks. Agent Doyle has been on the trail of the Hand of God serial killer. Meeks says he knows who it is; his brother, Adam - who committed suicide earlier that night.
Prepared to write Meeks off as a crackpot, Doyle asks how he knows this, and Meeks launches into a horrifying story that takes us back to 1979. Young Fenton Meeks (Matt O'Leary) and his younger brother Adam (Jeremy Sumpter) are being raised by their widower father (Bill Paxton). They're an ordinary, all-American, small-town family: until the night Dad wakes his sons to tell them he's had a vision from God, who revealed to him that the earth is infested with demons disguised in human form. In order to prevent Satan from conquering the world, these demons must be destroyed and it is the Meeks family's holy mission to hunt them down and wipe them out of existence.
Adam accepts his father's words as gospel, but the older and wiser Fenton is disconcerted. He tries to shrug the disturbing incident off, but over the next few days, his father brings home what he says are their holy weapons: a pair of gloves, an axe, and a lead pipe. Then, late one night, their father brings something else home, a bound and gagged woman. He tells his sons that she is a demon, and must be destroyed. But Dad seems hesitant until, after removing the gloves, he touches the woman, whereupon he says he sees her in her true, demonic form. Fenton sees nothing except his Dad burying the axe in the helpless woman's body.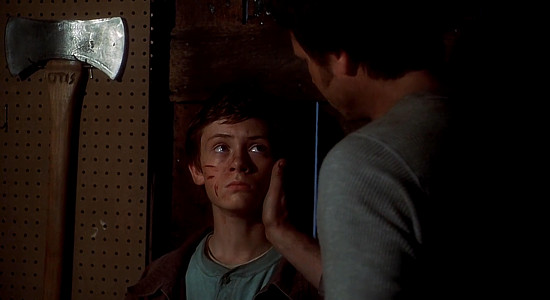 On his next hunting trip, Dad brings the boys along, and Fenton is forced to help his father kidnap a middle-aged man. Once again, Fenton sees nothing but a helpless victim as his father hacks the man to death. While Adam has completely bought into their father's holy mission ("we're like superheroes"), Fenton is old enough to realize that his Dad is an insane serial killer, and that he has to do something to stop his murderous rampage.
FRAILTY is a film that depends on mood over special effects, which is why I say that, in the hands of a novice director, it could easily have failed. If the actors were too over-the-top, or unconvincing, it wouldn't have worked. If Paxton had been heavy-handed in his use of music, or false scares (MY GOD, WHAT'S THAT? Oh, it's just a cat), or overly stylized shots (a trap so many new directors, insecure with their storytelling abilities, fall into), or had he been egotistical, doing camera tricks that scream, 'Look at me, I'm directing,' it would have undermined the film. But Paxton is no Project Greenlight newcomer; he's a veteran of years of filmmaking, and wisely puts the story first.
The single element that stands out is the performances. Paxton himself plays the father convincingly, with an unwavering sincerity and single-minded belief in his holy mission. When he professes his love for his sons, it's believable and when he warns them of the deadly consequences of telling anyone about it, it's chilling because it's equally believable. He truly seems like a good man gone mad.
The performance by Matt O'Leary as Young Fenton is easily the best in the film, all the more impressive because of his youth. Some of that is attributable to Paxton's direction; he knows a thing or two about acting but there's no denying O'Leary's raw talent. He perfectly captures the combined fear and helplessness of a kid old enough to know something is very wrong, but too young to muster the courage to defy his father and do something about it. Jeremy Sumpter's Adam is not called upon to do as much, but he is convincing as the innocent boy who believes everything his father says without question.
The setting is as familiar as a million small towns across America. Only once do we get a glimpse of the father's visions, when an automobile chassis he's working under morphs into a cathedral ceiling, from which an angel wielding a flaming sword descends. But for the most part, the environment is normal though every inch of it is infused with terror as Paxton's mania grows stronger.
Brent Hanley's story is engaging, suspenseful, well constructed, and moves forward at a good pace. My only complaint is that the movie goes on for too long after it feels like it should have ended, as if the filmmakers are trying too hard to tie up every loose end. But that didn't hamper my enjoyment of what came before.
FRAILTY is a smart thriller, generating fear not through blood and gore, but by making the viewer look through the eyes of a young boy whose world has turned upside down. I give FRAILTY four raving Shriek Girls. A very promising start to Bill Paxton's directing career, and a just plain good movie.





This review copyright 2002 E.C.McMullen Jr.