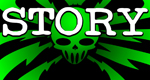 You Support This Site
When You Buy My Books
E.C. McMullen Jr.
PERPETUAL
BULLET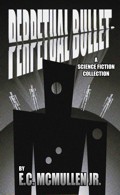 "'Some People' ... may be the standout story in the book."
-

John Grant

, Infinityplus

E.C. McMullen Jr.
WILLOW BLUE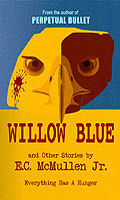 "'Willow Blue' will burrow under your skin and stay there long after you've put the book down."
- Jeffrey Reddick, Creator of
FINAL DESTINATION

IN OTHER BOOKS
E.C. McMullen Jr.'s
short story
CEDO LOOKED LIKE PEOPLE
in the anthology
FEAR THE REAPER

"This Ray Bradbury-esque is one of the most memorable and one of the more original stories I've read in a long time."
- Steve Isaak,
Goodreads

HORROR 201:
The Silver Scream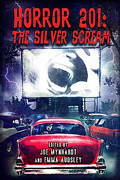 Filmmaker's Guidebook
featuring
RAY BRADBURY,
JOHN CARPENTER,
WES CRAVEN,
TOM HOLLAND,
E.C. McMULLEN Jr.,
GEORGE A. ROMERO,
and many more.



Extensively quoted in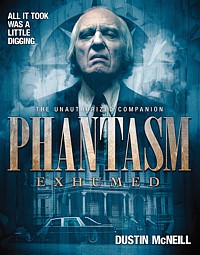 PHANTASM
EXHUMED
The Unauthorized Companion

Robert S. Rhine's
SATAN'S 3-RING
CIRCUS OF HELL

Forward by
GAHAN WILSON &
FEO AMANTE.
Featuring comics by
ALEX PARDEE,
WILLIAM STOUT,
STEVE BISSETTE,
FRANK DIETZ,
JIM SMITH,
FRANK FORTE,
ERIC PIGORS,
MIKE SOSNOWSKI,
OMAHA PEREZ,
DAVID HARTMAN,
STEVEN MANNION,
and more!

And In
CINEMA


E.C. McMullen Jr.


Head Production Designer

MINE GAMES


(Starring:
JOSEPH CROSS, BRIANA EVIGAN,
ALEX MERAZ)

Dept. head
Special Effects Make-Up
(SFX MUA)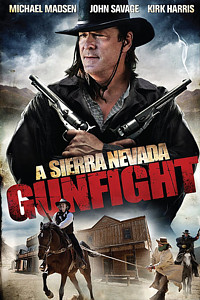 A SIERRA NEVADA
GUNFIGHT
(MICHAEL MADSEN & JOHN SAVAGE).

Production Designer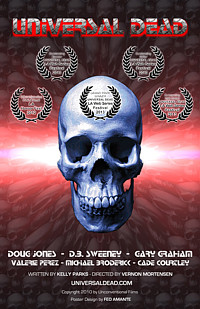 UNIVERSAL DEAD
(DOUG JONES,
D.B. SWEENEY,
GARY GRAHAM)

Art Director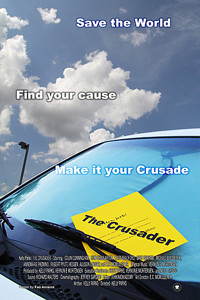 THE CRUSADER
(COLIN CUNNINGHAM,
GARY GRAHAM)
Review by
E.C. McMullen Jr.

GHOST IN THE SHELL

aka

KÔKAKU KID ÔTAI

- 1995
USA Release: March 29, 1996
Bandai Visual Company, Kodansha, Manga Video, Production I.G.
Rated: Argentina, Germany: 16 / Australia: M / Brazil: 14 / Canada: 14+ / Finland: K-11 / France: -12 / Italy: VM14 / Japan: PG-12 / Netherlands, South Korea, Switzerland: 12 / Singapore: M18 / Spain: 18 / Sweden, UK: 15
In a near-futuristic Hong Kong that is functional but nearly dystopic, a number of police are closing in for an arrest, or so it appears.
Police in full body armor go running down a claustrophobic hallway when some guys with guns throw open a door and start shooting them down. A man in the room, apparently in charge, tells them to stop. The cops bust in and the boss guy immediately demands diplomatic immunity. The leader of the cops verbally spars with boss guy but appears to be losing. Suddenly a voice from nowhere – everywhere - breaks through, and taunts boss guy. Before the two groups even have a moment to understand what's going on, the windows smash apart as bullets rain through, blasting boss guy's head apart. The cop leader is stunned and when the firing stops, runs to the window to see a seemingly naked woman falling away. She smiles at him as her body changes to reflect the city below. Reflection one moment, invisibility the next: "I don't believe it," the cop leader says. "Thermo-optic camoflauge!"
The cop leader may have some grip on what's going on, but we are clueless and amazed. We don't know what the hell is going on or even who the good guys are, but the beginning is intriguing as hell!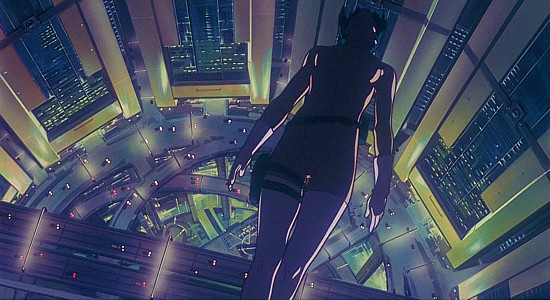 As the opening credits roll, we watch what appears to be the birth of an artificial human: A robot. Then almost immediately, we find we're wrong. The woman in question is a cyborg. This future world creates body parts made partially out of plastics and metal, and partly out of artificially created "bio" parts built from a person's own DNA. Even your own dog can't detect the real from the artificial. Such augmentation can give a person superhuman strength and powers, but comes with a price. Metal and plastic can't heal, so maintenance is regular - to replace and update worn parts and software - and the cost of it all is prohibitively expensive.
But deals can be made.
If you really want superhuman powers you can get them, even if you can't afford them, by enlisting your special powers in the service of the government or a corporation.
Meanwhile back in Tokyo, the police of the elite high security Section 9 are all human to greater and lesser degrees. Though everyone has at least had their brains enhanced. But some of the cops, like Major Motoko Kusanagi (originally voiced in Japanese by Atsuko Tanaka: GHOST IN THE SHELL 2: INNOCENCE. In English, Mimi Woods) and Batô (Akio Ôtsuka: THE ANIMATRIX, GHOST IN THE SHELL 2: INNOCENCE, PAPRIKA, all of the METAL GEAR videogames. In English, Richard George aka Richard Epcar: GHOST IN THE SHELL 2: INNOCENCE) have become, through the years, more machine than human. They've sacrificed so much of themselves in the line of duty, right down to their genitalia. They are male and female only in their minds – their self perception, colloquially called in this new world - their Ghost.
Through years of service, Major Motoko only has her brain left and her mind or "ghost". Even the human brain can be replaced by an artificial creation, but the mind/ghost is the only part of the cyborgs that they can call their own. The ghost is the only piece of humanity that separates an artificially intelligent robot from a biologically intelligent cyborg.
Yet the cyborg's find themselves questioning that, and it casts a certain nihilistic ennui over them. Since a ghost can be transferred via computer from a real human brain to an artificial one, isn't it possible to create ghosts? And if that's possible, then Major Motoko fears if she is still her real self, or if Motoko died long ago and she's only a "ghost" copy who thinks she's the original.
Because of this, Motoko is toying with the idea of freedom. But how can she have it if, in leaving Section 9, she has to return all the parts the government gave her? What, if anything, would be left?
The answer comes in a new case assigned to Motoko and Batô. The international terrorist, nicknamed, The Puppet Master (Japanese voice, Iemasa Kayumi: FULL METAL ALCHEMIST. In English, Abe Lasser aka Tom Wyner: VAMPIRE HUNTER D [1985], ARMITAGE: DUAL MATRIX), has entered Hong Kong. People are being implanted with false memories, making them commit crimes of passion and assassinations. Innocent young people whose lives are forever turned upside down when they discover that they've never been married or that their child doesn't exist.
The Puppet Master can get into not just regular folks, but high security cyborgs, even those with encrypted artificial brains. He or she or it can implant memories right into the minds of unwitting slaves, altering their ghost. Motoko's deepest fear seems realized: can the Puppet Master actually create the one thing no true robot could have? Can it create the human mind: ghosts?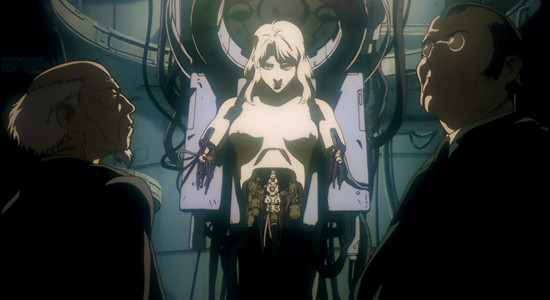 It's a terrifying question. Because if that's possible, if the technology already exists, then how can Motoko be sure Section 9 isn't doing that already? How can the Major be sure she wasn't "created" artificially, born with fake memories, programmed to be forever enslaved to the bureau, Section 9, who built her?
Well if you ask me, I'd defer you to Kelly Parks and his ...
!!!SCIENCE MOMENT!!!:
I can't fault any of the science here. I love the attention to technical details, like how although cyborgs are very tough, they would die without regular maintenance. Beings like this are almost certainly in our future. I think they'll be more synthetic-biological rather than mechanical. I also think that they will appear in whatever countries aren't sqeamish about experimenting on people.
While GHOST IN THE SHELL can be chatty at times, most of the story is told in action and an incredible animation technique created especially for this film. GHOST IN THE SHELL has a deep and surprising story as well as a visual and audible appeal that creates a world that is both alien and familiar. Those who've seen THE MATRIX will recognize the influence that GHOST IN THE SHELL had on the Warchowski Bros.
The storyline is tough and the good guys are often brutal. There are conspiracies within conspiracies, furtive political shell games, and it's all grounded in an imaginative futuristic cop thriller that owes as much to BLADE RUNNER as THE MATRIX owes to it.
As with any Anime, there is a huge honking morality play in the middle of it and lots of exposition, but GHOST IN THE SHELL has more exposition than most. People are supposed to be having conversations with each other, but instead go into long monologues, telling each other things the other person already knows and taking forever to do it. The characters not only tell each other more than the audience needs to know to enjoy the movie, they tell each other more than the story even needs. GHOST IN THE SHELL bloats out with on the nose dialogue, monologue, and in several places, verbally trips over its own feet.
Back in 1993 when the script was written, screenwriter Kazunori Itô (NECRONOMICON [1993], GAMERA: GUARDIAN OF THE UNIVERSE, GAMERA VS. LEGION, GAMERA: REVENGE OF IRIS, AVALON, .hack), tried to cram way too much of comic creator, Masamune Shirow (APPLESEED)'s story into this movie, not appreciating the difference between the two art forms.
We can say that director Mamoru Oshii (AVALON, GHOST IN THE SHELL 2: INNOCENCE) should have paired the movie down, but unfortunately he had to deliver a theatrical length film, and GHOST IN THE SHELL, for all of its tons of exposition, still comes in at only 82 minutes.
What Mamoru Oshii does gives us is a fascinating, thrilling, science fiction action tale that is compelling despite these problems. How compelling? I've lost count of how many times I've watched this movie. This is an amazing, intricate and bizarre future world: the look of it, the cinematic feel of it, and of course, the plot itself. When watching it, you realize just how influential it was for the Warchowski Brothers in their creation of THE MATRIX. In many ways, THE MATRIX could be a distant sequel of what begins here. There is so much good going for GHOST IN THE SHELL that it's a shame the dialogue, its weakest point, isn't better.
Three Shriek Girls.




This review copyright 2009 E.C.McMullen Jr.