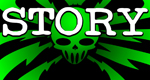 You Support This Site
When You Buy My Books
E.C. McMullen Jr.
PERPETUAL
BULLET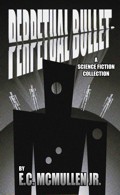 "'Some People' ... may be the standout story in the book."
-

John Grant

, Infinityplus

E.C. McMullen Jr.
WILLOW BLUE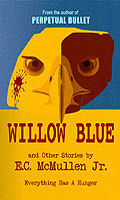 "'Willow Blue' will burrow under your skin and stay there long after you've put the book down."
- Jeffrey Reddick, Creator of
FINAL DESTINATION

IN OTHER BOOKS
E.C. McMullen Jr.'s
short story
CEDO LOOKED LIKE PEOPLE
in the anthology
FEAR THE REAPER

"This Ray Bradbury-esque is one of the most memorable and one of the more original stories I've read in a long time."
- Steve Isaak,
Goodreads

HORROR 201:
The Silver Scream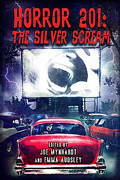 Filmmaker's Guidebook
featuring
RAY BRADBURY,
JOHN CARPENTER,
WES CRAVEN,
TOM HOLLAND,
E.C. McMULLEN Jr.,
GEORGE A. ROMERO,
and many more.



Extensively quoted in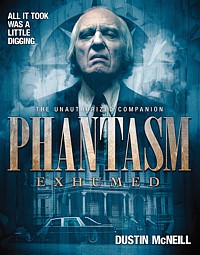 PHANTASM
EXHUMED
The Unauthorized Companion

Robert S. Rhine's
SATAN'S 3-RING
CIRCUS OF HELL

Forward by
GAHAN WILSON &
FEO AMANTE.
Featuring comics by
ALEX PARDEE,
WILLIAM STOUT,
STEVE BISSETTE,
FRANK DIETZ,
JIM SMITH,
FRANK FORTE,
ERIC PIGORS,
MIKE SOSNOWSKI,
OMAHA PEREZ,
DAVID HARTMAN,
STEVEN MANNION,
and more!

And
IN CINEMA


E.C. McMullen Jr.


Head Production Designer

MINE GAMES


(Starring:
JOSEPH CROSS, BRIANA EVIGAN,
ALEX MERAZ)

Dept. head
Special Effects Make-Up
(SFX MUA)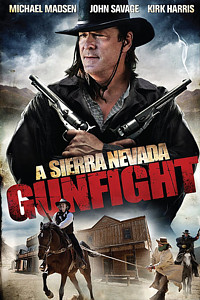 A SIERRA NEVADA
GUNFIGHT
(MICHAEL MADSEN & JOHN SAVAGE).

Production Designer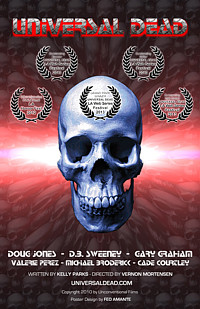 UNIVERSAL DEAD
(DOUG JONES,
D.B. SWEENEY,
GARY GRAHAM)

ART DIRECTOR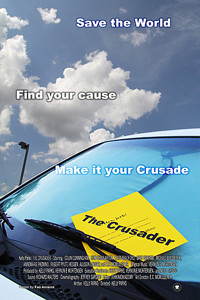 THE CRUSADER
(COLIN CUNNINGHAM,
GARY GRAHAM)
Review by
E.C.McMullen Jr.

UP HERE SHARP STUFF!


TIP JAR



IT (2017)
MOVIE REVIEW

Stephen King


REVIEW INDEX

IT

- 1990
USA Release: Nov. 18, 1990
Green/Epstein Productions, Konigsberg/Sanitsky Company, Lorimar Television, Warner Bros. Television
Rating: USA: N/A
IT begins in the town of Derry, Maine with a little girl singing Itsy Bitsy Spider and pedaling her tricycle home through the rain.
When she gets home her Mother, taking the clothes off the line, tells her to come inside as the storm is coming. The girl is ready to comply when she sees a new doll lying on the ground. She picks it up and hears a chuckle from the clothes line, garments flapping in the wind. Then she sees something else.
The Mother never sees her daughter alive again.
As the ambulance takes the body away and the cops search the yard for evidence, local Librarian, Mike Hanlon (Tim Reid), stands outside the police tape. He's not wanted anywhere near the crime scene. This is the sixth mysterious death this month and the small town detective on the case seems curiously incurious about so many children, in such a small area, dying in such a short amount of time.
Ordered away, Mike begins to leave when he sees a photograph lying near a tree. He knows who it's a photo of, but such a photograph shouldn't exist. Filled with dread, he begins contacting others.
The first person he contacts is Bill Denbrough (Richard Thomas: THE TODD KILLINGS, YOU'LL LIKE MY MOTHER, Nightmares & Dreamscapes: From the Stories of Stephen King - AUTOPSY ROOM FOUR), currently living in England. Bill is a writer struggling with a new screenplay adaptation of his novel, and maintaining a relationship with his significant other. When Bill gets the call from Mike, it sets off a vivid memory of his guilty past and, presented as a series of vignettes from the perspective of each main character, that's the movie we see.
Bill remembers 1960, 30 years ago.
He remembers his little brother Georgie.
Little Georgie (Tony Dakota) idolized his big brother Bill (Jonathan Brandis: STEPFATHER II, FALL INTO DARKNESS), and never seemed to notice the older sibling's stutter. One day when Bill was feeling ill and irritable, he sent his little brother Georgie away to go play outside in the rain with the newspaper boat Bill made him.
Georgie was never seen alive again.
Each of the old friends that Mike calls, John Ritter (THE OTHER [1972], SHADOW OF DOUBT, BRIDE OF CHUCKY, TRIP FALL, TERROR TRACT),
Beverly Marsh (Annette O'Toole: CAT PEOPLE, KISS OF A KILLER, TEMPTATION),
Eddie Kaspbrak (Dennis Christopher: BLOOD AND LACE, FADE TO BLACK, ALIEN PREDATOR, DOPPLEGANGER, NECRONOMICON: BOOK OF THE DEAD, DEADLY INVASION: THE KILLER BEE NIGHTMARE, SKELETONS, FREAKYLINKS [TV], MINDRAGE, ANGEL [TV], THE LOST ROOM [TV], DANGEROUS ISOLATION),
Richie Tozier (Harry Anderson), and
Stanley Uris (Richard Masur: John Carpenter's THE THING, THE DEMON MURDER CASE, NIGHTMARES, THE BELIEVERS, OUT OF SIGHT OUT OF MIND),
were all friends who were terrorized by a murderous school bully,
Henry Bowers (Adult actor - Michael Cole: MR. BROOKS. Child actor - Jarred Blancard: DISTURBING BEHAVIOR) and a terrifying entity that no one could identify except for how it chose to be seen,
a clown named Pennywise (Tim Curry: THE ROCKY HORROR PICTURE SHOW, THE SHOUT, LEGEND, CLUE, GRAVEDALE HIGH [TV], THE SHADOW, CONGO, GARGOYLES [TV], ADDAMS FAMILY REUNION, THE NET [TV], SCARY MOVIE 2, WOLF GIRL, Tales From The Crypt Presents: RITUAL, BURKE AND HARE, GINGERCLOWN).
In the town of Derry all of the children live in dread of some unspoken thing as do all of the adults, and all the parents are cruel to the point of villainy.
Pretty crappy town!
The big part of that reason is because, nearly since its inception in the 1800s, Derry is haunted by a series of murders and missing persons. The murders aren't endless, they happen one summer out of every 30 years.
Every 30 years.
More than enough time for people to grow old and try to forget. More than enough time for the grieving to move out, taking their memories of the horror with them. More than enough time for new people to move in and start lives of their own, have children of their own, who grow up and have their own children as well. All within a 30 year gap before the mysterious, nightmarish, undefeatable Horror starts all over again.
It's 30 years later and the Horror has begun again. But this time, by sheer circumstance, there is a group of friends who once called themselves The Loser's Club.
Armed with each of their own quixotic personalities and character, as well as being children of their era, they first fought back against the vicious bully, Henry Bowers and his gang, which seemingly gave them the courage to take on IT.
So exactly what kind of monster is IT?
That's the mystery.
IT can get inside your mind making you feel, hear, and see things that aren't there. Things that no one else can see unless IT wants them to.
IT often appears as a clown, but it can really be anything. IT can appear as your parent or friend. IT can appear as objects. Behind all of these disguises, however, is a creature that feeds on people and prefers the taste and weakness of children.
Recreated for TV, the storyline bounces back and forth from present to past.
Is IT a bad movie? Not for 1990s TV, but that itself is the problem. Network TV in 1990 was so censorious and suffused with commercials every five to ten minutes it was nearly impossible to make good television. Those incessant interruptions were often filled with as many minutes of advertising as the actual minutes of the show between them.
Worse, those ads were not interest-based to the movie as ads are interest-based in the modern Internet.
Those commercials could be any damn fluff, shattering the mood of the movie you watched.
When I say mood, I'm not saying good television needs the kind of gratuitous nude scenes and vulgar language that cable TV like HBO, Showtime, and Cinemax initially embraced upon first freedom, as those old shows are so awful that no one is bothering to resurrect them for home video.
To hedge against such limitations, ABC brought on Cinematographer Richard Leiterman (SURFACING), who spent most of his career lensing documentaries. Such work often produces outstanding cinematographers. However shooting for the confines of the largest typical TV sets in 1990 - about 32 inches with a definition of 480 lines of resolution - provided little cinematic depth.
To overcome this, Leiterman relied too heavily on moving crane shots, to the point where it called attention to itself as bad as the first 3D movies made audiences giggle every time someone pushed anything toward the camera.
All of the actors were known to be good to great at their craft. Yet even now, watching it on Blu-ray that reveals every grain in the the old 35mm film stock, there's no chemistry between the actors. Nearly all of these people were Network TV actors, used to reading, rehearsing, and dealing only with Made-For-TV scripts of the era: A time when the big three of ABC, CBS, and NBC television was worse than it is now.
For me, it's also telling that the few actors who had long movie careers outside of network television, Tim Curry, Annette O'Toole, Seth Green, Emily Perkins, and Richard Masur, didn't turn up for the Home Video commentary.
Further, the teleplay by Lawrence D. Cohen (CARRIE, GHOST STORY, THE TOMMY KNOCKERS [TV], Nightmares & Dreamscapes: From the Stories of Stephen King THE END OF THE WHOLE MESS) and Tommy Lee Wallace (AMITYVILLE II: THE POSSESSION, HALLOWEEN III: SEASON OF THE WITCH, FRIGHT NIGHT PART 2, VAMPIRES: LOS MUERTOS) put nothing but placid TV soap opera histrionics in the mouths and actions of the actors. The emotions of all seem grafted on instead of feeling natural to the moment.
A large part of that, according to Cohen, was that the ABC execs originally committed to an eight to ten hour series that would run for about four nights in two hour blocks. However, the suits also originally signed on George A. Romero to direct (it would have been George and Stephen's third team-up). When George had to leave due to scheduling conflicts and Tommy Lee was eventually signed on instead, ABC, already getting cold feet over the novel's creepy consensual gang bang among the children (the boys all lose their virginity to Beverly in order to maintain their ... group cohesion? Ahem.), lowered their expectations to six hours, and they finally chose to shorten the movie (and so cut the budget by about half) to three hours.
Cutting the budget also meant cutting rehearsals, as well as having enough rehearsal with the adult actors working with their younger versions to get the mannerisms right. As such, without the constant back and forth of flashbacks, it's easy to confuse who is supposed to be who.
Why do I keep saying ABC instead of mentioning the producers by name? Believe it or not, IT never had anyone who was willing to take the reigns of Producer. Assistant, Executive, even a Supervising Producer, yes, but no one willing to be the responsible guiding hand of an actual Producer: handling the studio pressure, taking that daily pressure off of the Director.
Why so little faith in a TV movie that started out with such promise from a Stephen King International best seller?
Even back then, Director Tommy Lee Wallace (HALLOWEEN III: SEASON OF THE WITCH, THE TWILIGHT ZONE [TV - 1985], FRIGHT NIGHT PART 2, THE PRESENCE, ONCE YOU MEET A STRANGER, VAMPIRES: LOS MUERTOS) had not established himself as being visionary or particularly good. He's mediocre at best and that's how Warner Bros. treated him. Tommy gets hired, when he gets hired, because if nothing else he can finish and deliver the job. He doesn't get hired often because he generally does a bad job, with his movies routinely getting worse reviews from the audience than they did from critics. As of this writing, his last movie was over 15 years ago.*
TRIVIA
*
As of this writing, Tommy Lee Wallace is putting together what could be his first independent feature, HELLIVERSITY, as Writer and Director, with a current expected budget of $700k.
With over 30 years in the business as a director, Tommy is going into it with a team of n00bs and strugglers who likely all want to prove themselves.
Go, HELLIVERSITY, Go!
It's not like Tommy doesn't try though. He's never been a Take-the-paycheck-and leave type, and there are several nice touches struggling to be seen throughout the set pieces. In fact, Wallace hoped that IT would be the breakthrough movie he'd always dreamed to achieve.
Unfortunately, Tommy practically had to take over as an uncredited Producer while he was directing. In interviews it appears that Tommy was calling the shots like an Indie director instead of a Studio director. But because this was a studio flick with a studio raised budget, that lack of a Producer may have left no buffer between him and the Warner suits pushing their daily Post-It notes across the transom.
Too bad, as Stephen King's book and his fans deserve so much better. That said, King was impressed by how much of his 1,000 plus page book made it to the little TV screen.
"You have to remember, my expectations were in the basement. Here was a book that sprawled over 1,000 pages, and they were going to cram it into four hours, with commercials. But the series really surprised me by how good it was. It's a really ambitious adaptation of a really long book. The kid actors were good, and the adult actors were terrific. There's an earlier generation who remember watching Salem's Lot on TV, and then there are the kids who remember seeing It. Get 'em while they're young, that's my motto."
-Stephen King, Back To Derry: An Oral History of 'Stephen King's It.'
So besides having Stephen King's name attached what is the saving grace here?
Tim Curry's Tour de Force as Pennywise.
Between script, direction, and editing, it would have been so easy to have Pennywise tilt into disaster: Never scary, never funny. Yet Curry miraculously pulled it all off to the point that whenever he is onscreen, the movie is all about him and the threat of the creature becomes palpable. Tim delivers all the fun and all the fear to the point where YouTubers have made Super cuts of nothing but Tim's 20 minutes worth of moments in the movie.
During the actual shoot, Tim had no idea if he was doing well. According to his co-star, Dennis Christopher, Tim constantly fretted over if he was delivering as both a cartoonish clown and the monstrous villain. Then one day he realized that the other actors were avoiding him precisely because his character was so genuinely scary.
Stand out performances from the child actors include Seth Green (TICKS, IDLE HANDS, BUFFY THE VAMPIRE SLAYER [TV], THE ATTIC EXPEDITIONS, KRAMPUS) as Richie Tozer and Emily Perkins (GINGER SNAPS [all], INSOMNIA, Da VINCI'S INQUEST [TV], BLOOD: A BUTCHER'S TALE, REPEATERS, SUPERNATURAL [TV], EXTRATERRESTRIAL) as Beverly.
Further aiding the movie is composer Richard Bellis' (THE HAUNTED [1991], SPIDER AND THE FLY, SPIRIT [2001]) soundtrack. The music is so spot on, so perfect to each otherwise mundane scene, that Bellis won an Emmy that year.
Two Shriek Girls



This review copyright 2017 E.C.McMullen Jr.