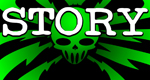 You Support This Site
When You Buy My Books
E.C. McMullen Jr.
PERPETUAL
BULLET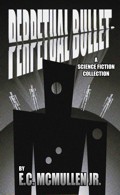 "'Some People' ... may be the standout story in the book."
-

John Grant

, Infinityplus

E.C. McMullen Jr.
WILLOW BLUE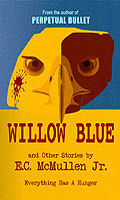 "'Willow Blue' will burrow under your skin and stay there long after you've put the book down."
- Jeffrey Reddick, Creator of
FINAL DESTINATION

IN OTHER BOOKS
E.C. McMullen Jr.'s
short story
CEDO LOOKED LIKE PEOPLE
in the anthology
FEAR THE REAPER

"This Ray Bradbury-esque is one of the most memorable and one of the more original stories I've read in a long time."
- Steve Isaak,
Goodreads

HORROR 201:
The Silver Scream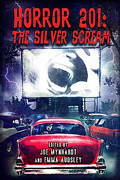 Filmmaker's Guidebook
featuring
RAY BRADBURY,
JOHN CARPENTER,
WES CRAVEN,
TOM HOLLAND,
E.C. McMULLEN Jr.,
GEORGE A. ROMERO,
and many more.



Extensively quoted in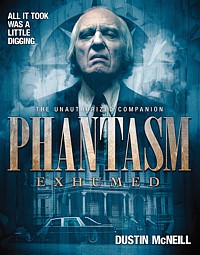 PHANTASM
EXHUMED
The Unauthorized Companion

And In
CINEMA


E.C. McMullen Jr.


Head Production Designer

MINE GAMES


(Starring:
JOSEPH CROSS, BRIANA EVIGAN,
ALEX MERAZ)

Dept. head
Special Effects Make-Up
(SFX MUA)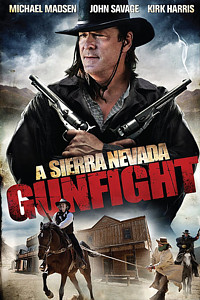 A SIERRA NEVADA
GUNFIGHT
(MICHAEL MADSEN & JOHN SAVAGE).

Production Designer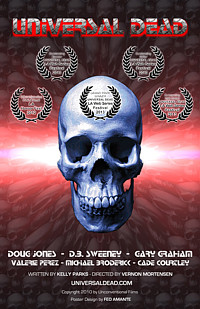 UNIVERSAL DEAD
(DOUG JONES,
D.B. SWEENEY,
GARY GRAHAM)

Art Director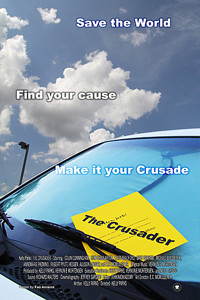 THE CRUSADER
(COLIN CUNNINGHAM,
GARY GRAHAM)
Review by
Mike Oliveri

HOUSE ON HAUNTED HILL

- 1959
USA Release: February 17, 1959
William Castle Productions, Legend Films, Allied Artists Pictures
Rating: USA: N/A
Most people will probably disagree with me, but this is one instance where I think the remake outshines the original. Despite its overblown production values and phony CGI effects, the remake of HOUSE ON HAUNTED HILL at least has a modicum of suspense, thrills, and excitement.
In both films, the core characters (and the core plot) are identical - eccentric rich man Frederick Loren (Vincent Price: THE FLY [1958], THE LAST MAN ON EARTH, THE FALL OF THE HOUSE OF USHER, THE TOMB OF LIGEIA, THE ABOMINABLE DOCTOR PHIBES, DR. PHIBES RISES AGAIN!, EDWARD SCISSORHANDS) fears his greedy fourth wife Annabelle (Carol Ohmart: THE SCARLET HOUR, SPIDER BABY) plans to kill him. Unfortunately he's right as she's having an affair with a psychiatriast, Dr. David Trent (Alan Marshal: NIGHT MUST FALL, THE HUNCHBACK OF NOTRE DAME).
While the core story of betrayal, jealousy and greed is indeed very good, the execution is poor. Our characters over-explain things, even to one another, for the benefit of an apparently stupid audience. Vincent Price, normally fairly good and playing the sinister role, acts bored in his character through most of the film with the exception of one or two parts. The scares, more often than not, are very simple and straightforward, and at times, without the suddenly-loud music as a cue, I doubt the audience would even blink.
I have to wonder, too, if 50's stereotypes further deterioriated the experience for me. One of the protagonists, Lance Schroeder (Richard Long: CULT OF THE COBRA, THE STRANGER), is a macho test pilot. How many times has a guy like that appeared in a B-grade horror flick? And the name "Lance" is a dead giveaway that he's supposed to be a badass, too.
Next we have the rich snob, Ruth Bridgers (Julie Mitchum: HIT AND RUN), who serves almost no purpose in the plot other than to mock the authors and get scared once or twice. The owner of the house, Watson Pritchard (Elisha Cook, Jr.: VOODOO ISLAND, ROSEMARY'S BABY), is a drunken fool who mumbles constantly about the ghosts in the house that we're never sure actually exist.
And the worst is our "heroine", for lack of a better term, Nora Manning (Carolyin Craig: EDGAR ALLEN POE AT WESTPOINT). She's the typical inept, naive, quivering, stand-there-and-scream, afraid-of-her-own-shadow character that nobody ever believes and can't decide whether or not she really wants to find solace in the arms of Mr. Big Bad Test Pilot. The worst part is a scene in which a rope is moving in to twine around her legs, and she just stands there with her feet planted side by side. All she has to do is take ONE FUCKING STEP, and this slow-moving "menace" won't get anywhere near her. What does she do? Scream, watch it grab her, and scream some more.
The big climax, in which the final showdown between the three important characters takes place, is a letdown. Lots of screaming and a hokey gimmick are supposed to be the big payoff.
Again, I don't think Robb White's (13 GHOSTS, THE TINGLER) writing is to blame here. In the hands of a capable director it could have been outstanding (for example, I bet Hitchcock could have worked wonders with it). Instead, William Castle (THE NIGHT WALKER, 13 GHOSTS) was more concerned with cheap theatrics and ham-handed acting and turned it into a big piece of dog dung.
With sincere apologies to the late Mr. White, I give HOUSE ON HAUNTED HILL one shriek girl.


This review copyright 2002 E.C.McMullen Jr.
YOU MIGHT ALSO ENJOY
(Sub-Section: HAUNTED PLACES)
THE HAUNTING IN CONNECTICUT
MOVIE REVIEW
LEGEND OF HELL HOUSE
MOVIE REVIEW

THE AMITYVILLE HORROR


MOVIE REVIEW