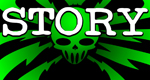 You Support This Site
When You Buy My Books
E.C. McMullen Jr.
PERPETUAL
BULLET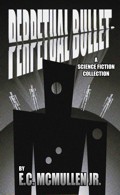 "'Some People' ... may be the standout story in the book."
-

John Grant

, Infinityplus

E.C. McMullen Jr.
WILLOW BLUE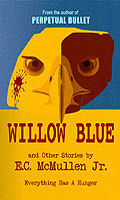 "'Willow Blue' will burrow under your skin and stay there long after you've put the book down."
- Jeffrey Reddick, Creator of
FINAL DESTINATION

IN OTHER BOOKS
E.C. McMullen Jr.'s
short story
CEDO LOOKED LIKE PEOPLE
in the anthology
FEAR THE REAPER

"This Ray Bradbury-esque is one of the most memorable and one of the more original stories I've read in a long time."
- Steve Isaak,
Goodreads

HORROR 201:
The Silver Scream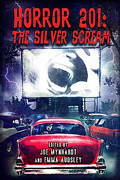 Filmmaker's Guidebook
featuring
RAY BRADBURY,
JOHN CARPENTER,
WES CRAVEN,
TOM HOLLAND,
E.C. McMULLEN Jr.,
GEORGE A. ROMERO,
and many more.



Extensively quoted in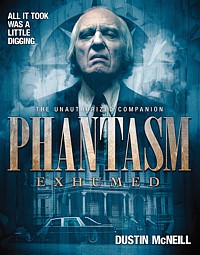 PHANTASM
EXHUMED
The Unauthorized Companion

Robert S. Rhine's
SATAN'S 3-RING
CIRCUS OF HELL

Forward by
GAHAN WILSON &
FEO AMANTE.
Featuring comics by
ALEX PARDEE,
WILLIAM STOUT,
STEVE BISSETTE,
FRANK DIETZ,
JIM SMITH,
FRANK FORTE,
ERIC PIGORS,
MIKE SOSNOWSKI,
OMAHA PEREZ,
DAVID HARTMAN,
STEVEN MANNION,
and more!

And In
CINEMA


E.C. McMullen Jr.


Head Production Designer

MINE GAMES


(Starring:
JOSEPH CROSS, BRIANA EVIGAN,
ALEX MERAZ)

Dept. head
Special Effects Make-Up
(SFX MUA)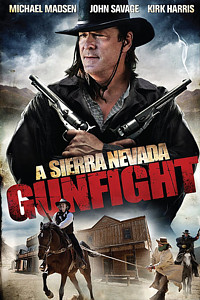 A SIERRA NEVADA
GUNFIGHT
(MICHAEL MADSEN & JOHN SAVAGE).

Production Designer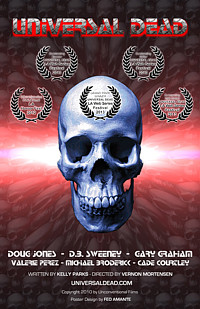 UNIVERSAL DEAD
(DOUG JONES,
D.B. SWEENEY,
GARY GRAHAM)

Art Director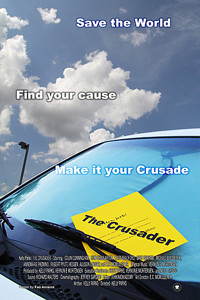 THE CRUSADER
(COLIN CUNNINGHAM,
GARY GRAHAM)
Review by
E.C. McMullen Jr.

THE KINDRED

- 1986
USA Release: Jan 9, 1987
F/M Pictures - Vestron Video
U.S. Release: January, 9
Rated: New Zealand: R13 / USA: PG
Back in 1986, this movie came out starring two Oscar winning actors whose careers were not on the skids. Why they chose to act in this little movie is any one's guess. On the other hand, screen veteran Rory Calhoun had made quite a new name for himself just a few years earlier with his indie release of MOTEL HELL, which became a surprise hit. Hit status never befell THE KINDRED, despite the star power. That said, THE KINDRED is a low budget flick and the kind of B-Grade movie that just captures my heart.
THE KINDRED is also a lost gem these days. A made for cable movie*, it is difficult to find as a rental let alone new. Don't be looking for this one on DVD anytime soon.
THE KINDRED starts out wild enough: a car crash and a fiery explosion at night! The accident victim, barely hanging onto life, is secretly sold right out of the ambulance that was supposed to take him to the hospital. The victim is instead brought to Dr. Phillip Lloyd (Oscar winning actor Rod Steiger: THE AMITYVILLE HORROR, MARS ATTACKS!, END OF DAYS).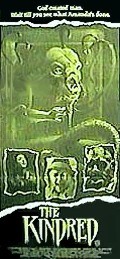 Read my interview with
David Allen Brooks
THE KINDRED
theatrical release poster for Australia looked a lot better and also very Lovecraft-ian
Yet the "Bottle" poster proved a popular design and likely influenced the movie poster for THE PROGENY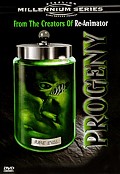 ~
Shades of
THE DUNWICH HORROR!
Yes, actually, this movie is basically a modernized rewrite of that Lovecraft classic, though Lovecraft is never credited.

RESOURCES

David Allen Brooks
When we first see Dr. Lloyd, he is rummaging through the organs of a live skinned animal, totally indifferent to the small creature's cries of pain. From this we naturally infer that Dr. Lloyd is not a kindly man.
Rod Steiger is an incredible actor who plays brooding evil and human goodness with equal aplomb. Once you've seen him in one role, it is hard to imagine him acting any other way, then when you see an opposite role, you get spun around again. I've watched Mr. Stieger in good and bad movies, but he was always one of the highlights of all his flicks.
David Allan Brooks (SCREAM FOR HELP, MANHUNTER, JACK FROST 2) plays the innocent to a fault Dr. John Hollins. While busy pursuing his Ph.D, his famous Mother Dr. Amanda Hollins (Oscar winning actress Kim Hunter: PLANET OF THE APES, BENEATH THE PLANET OF THE APES, ESCAPE FROM THE PLANET OF THE APES) is in a coma of undetermined time following that nasty car accident. She comes out of it with some bad news: an experiment she left running at the house has been going on this whole time without her.
What she has done is far worse than leaving the water running or the stove on. Her son John must go to the house and burn everything there, don't leave anything alive.~
Despite the orders from Ma, young Hollins can't help but try and discover what his old Mater was up to first, before destroying her work. So he decides to make a weekend of it and invites his underlings along to the beach house. They turn on the power and Merry Mishaps ensue.
As good a story as this is, it frequently suffers from continuity. Several times in the movie, the house runs out of power and gets blacked out. Yet the folks can still use other electrical appliances While Everybody Is Waiting For the Lights To Come Back On! It gets laughable by the second time, and embarrassing by the third. There is one scene in particular where Dr. John Hollins has one of his people go see if they can get the power back on. Meanwhile he just stays behind and looks through his electrically powered microscope!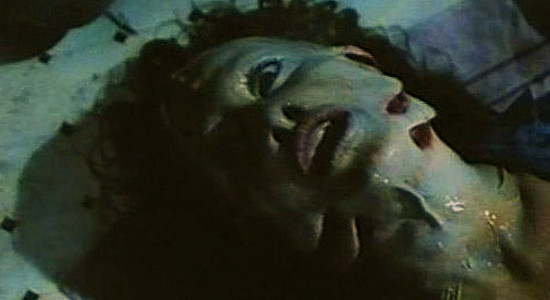 Will you PLEASE turn the damn experiment OFF!
This movie has a few other recognizable names, most notably Amanda Pays (MAX HEADROOM, LEVIATHAN) as the overly suspicious acting Melissa Leftridge. Timothy Gibbs (WITCHBOARD II) as Hart Phillips, and Talia Balsam (CRAWLSPACE) as Sharon Raymond, Dr. John Hollins' Fiance.
Loosely based on the H.P. Lovecraft inspired story by August Derleth, the dual Writing and Directing Team of Stephen Carpenter (THE DORM THAT DRIPPED BLOOD, SOUL SURVIVORS) and Jeffrey Obrow (THE DORM THAT DRIPPED BLOOD, LEGEND OF THE MUMMY) went their seperate ways after their mutual 1991 disaster of Dean Koontz: SERVANTS OF TWILIGHT in 1991. But for all of its missteps, THE KINDRED is an engrossing, horrific, cool little Horror movie.
THE KINDRED provides a few nice chills, grossly intense scenes that may turn some heads away from the screen.
At any rate, if you are new to the world of horror and you are looking for a couple of little "get started into Horror" movies, I recommend THE KINDRED.
Three Shriek Girls.




This review copyright 1999 E.C.McMullen Jr.
*

READER RESPONSE

Patrick Simmons:
Special Effects crew for
THE KINDRED
Also
FRIDAY THE 13th Part VII,
A NIGHTMARE ON ELM STREET IV,
HALLOWEEN 4

Hello, I found your review of The Kindred on your website and noticed a discrepancy in one of your statements. You said that this was a made for cable movie when actually it was a made for theatrical release and did come out in theaters. Although it was not a big box office hit, I can assure you, as one of the members of the creature effects team, it did grace the silver screen.

Peace.