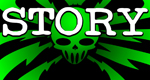 You Support This Site
When You Buy My Books
E.C. McMullen Jr.
PERPETUAL
BULLET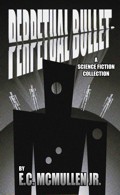 "'Some People' ... may be the standout story in the book."
-

John Grant

, Infinityplus

E.C. McMullen Jr.
WILLOW BLUE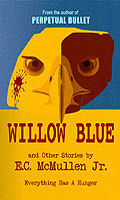 "'Willow Blue' will burrow under your skin and stay there long after you've put the book down."
- Jeffrey Reddick, Creator of
FINAL DESTINATION

IN OTHER BOOKS
E.C. McMullen Jr.'s
short story
CEDO LOOKED LIKE PEOPLE
in the anthology
FEAR THE REAPER

"This Ray Bradbury-esque is one of the most memorable and one of the more original stories I've read in a long time."
- Steve Isaak,
Goodreads

HORROR 201:
The Silver Scream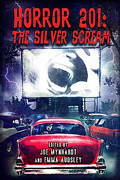 Filmmaker's Guidebook
featuring
RAY BRADBURY,
JOHN CARPENTER,
WES CRAVEN,
TOM HOLLAND,
E.C. McMULLEN Jr.,
GEORGE A. ROMERO,
and many more.



Extensively quoted in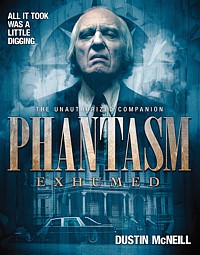 PHANTASM
EXHUMED
The Unauthorized Companion

Robert S. Rhine's
SATAN'S 3-RING
CIRCUS OF HELL

Forward by
GAHAN WILSON &
FEO AMANTE.
Featuring comics by
ALEX PARDEE,
WILLIAM STOUT,
STEVE BISSETTE,
FRANK DIETZ,
JIM SMITH,
FRANK FORTE,
ERIC PIGORS,
MIKE SOSNOWSKI,
OMAHA PEREZ,
DAVID HARTMAN,
STEVEN MANNION,
and more!

And
IN CINEMA


E.C. McMullen Jr.


Head Production Designer

MINE GAMES


(Starring:
JOSEPH CROSS, BRIANA EVIGAN,
ALEX MERAZ)

Dept. head
Special Effects Make-Up
(SFX MUA)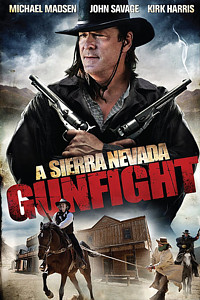 A SIERRA NEVADA
GUNFIGHT
(MICHAEL MADSEN & JOHN SAVAGE).

Production Designer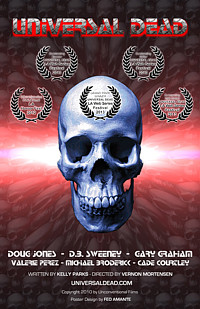 UNIVERSAL DEAD
(DOUG JONES,
D.B. SWEENEY,
GARY GRAHAM)

ART DIRECTOR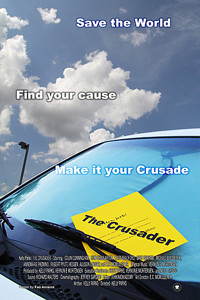 THE CRUSADER
(COLIN CUNNINGHAM,
GARY GRAHAM)
Review by
E.C.McMullen Jr.

MIRRORS

- 2008
USA Release: AUG! 15, 2008
Castel Film Romania / New Regency Pictures / Regency Enterprises
Rated:Singapore: M18 / South Korea: 18 / USA: R
On this day of Monday, August 18, 2008, MIRRORS did an opening weekend box office of $11 million. This puts it in 4th place for the weekend. But to put this into perspective, THE DARK KNIGHT, which came in 2nd at $16 million, did so on 3,590 screens, whereas MIRRORS opened on 2,664. You see where I'm going with this, right? More people went to watch MIRRORS, per screen, than the behemoth, THE DARK KNIGHT.
And don't get me wrong, THE DARK KNIGHT is a great movie, even better than MIRRORS. But what MIRRORS has that THE DARK KNIGHT doesn't have is Scary!
MIRRORS has the Scary!
Something I see every once in a while, when watching Horror movies in theaters, is some audience members in front of me, suddenly bend their heads down as if suddenly VERY interested in their knees, during certain moments in the movie. The movie reaches a place where you just KNOW something is going to happen and the folks in the row in front of me, who paid good money to go to a scary movie, are suddenly fascinated by the look of their knees in the dark!
Director Alexandre Aja (HAUTE TENSION, THE HILLS HAVE EYES [2006]) is definitely growing as a director. I didn't think much of HAUTE TENSION, which seemed to be a thinly veiled rip-off of Dean Koontz' INTENSITY. I was considerably more impressed with his remake of Wes Craven's THE HILLS HAVE EYES. While I didn't think it surpassed the original, I felt it definitely matched the original. Aja did Wes proud. But those first two movies are about sustained brutality. Grueling Horror like Sam Raimi tried to give us with THE EVIL DEAD (which I love but was never my idea of "Grueling Horror", at least not for me. Maybe if Bruce Campbell wasn't such a stitch!).
MIRRORS isn't about grueling horror, it's about scares. Alexandre made this movie because he wants to scare us! Which is the only reason I go to a Horror Thriller movie in the first place.
Kiefer Sutherland (THE LOST BOYS, DARK CITY, PHONE BOOTH) plays suspended police detective, Bill Carson. Taking a human life didn't sit well with him.
In his despair he neglected his wife and kids, fell into alcoholism, moved out, and now sleeps on his little sister's couch. Estranged from his wife Amy (Paula Patton) and their children Daisy (Erica Gluck) and Michael (Cameron Boyce), he takes powerful drugs to help him get over his alcoholism and cope.
He's also unemployed and suffers from nightmares. His sister Angela (Amy Smart: STARSHIP TROOPERS, STRANGELAND, THE BUTTERFLY EFFECT) wants to help her brother through his misery, but Bill is afraid to let her, fearful that he'll turn on her the way he did to his wife. He's got to get his act together on his own. So he gets a temporary job as a security guard for an old property.
Bill is hired as the nightwatch at the old burned out husk of The Mayflower. 15 years ago, it was one of the finest of the upper scale retail stores in New York. It sits today, in its decaying splendor, behind a huge barrier. The remaining property owners and store owners are engaged in a protracted legal battle over it and until that's settled, someone has to guard the place from vandals and potential lawsuits from any who might get hurt, wandering around inside.
With its smoked walls, no electricity, fluttering pigeons, scurrying rats, and the charred husks of old mannikins, its easy to see why the place gives the old daywatch guard, Lorenzo Sapelli (John Shrapnel) the creeps. Yet despite the mess and disuse, the mirrors in the place, and they are massive, are spotless and well tended. When Bill asks how they got that way, Lorenzo explains that the previous guard that Bill is replacing, Gary Lewis (Josh Cole: THE BUNKER) would polish them every night. Why did he do that? The mirrors told him to. Bill isn't replacing Gary because Gary went nuts. He's replacing Gary because the man committed suicide.
From the very start, little things happen that creep Bill out too. Night after night they grow progressively, scarily worse. In one great scene of prolonged terror, Bill witnesses a horrific thing in one of the mirrors. Yet when he turns and looks behind him, there is nothing there. He looks back to the mirror, and the thing is crawling toward him, howling in pain. Between his alcoholism and the medicine he's taking, Bill is fearful that he's losing his mind: that he's hallucinating. So the scene unfolds as a game of blink. Will Bill stand there, staring into the mirror, waiting for the dead thing to reach out and grab him, to prove that its not really there? Or will he run at the last second and give in to his delusions?
At around the halfway mark, MIRRORS becomes a mystery, which is no surprise as this is a ghost story and ghost stories are almost invariably about why the ghost can't rest in peace, and what the living can do about it. At this point, the movie also becomes unsteady as the sustained tension relaxes with long moments of investigative who-dunnit, punctuated by horrific and tragic moments. The wonderful actor Jason Flemyng (DEEP RISING, BELOW, THE LEAGUE OF EXTRAORDINARY GENTLEMEN) is wasted here as Bill's old buddy on the force, Larry Byrne.
Fortunately, the final act picks up where the first act left off, drawing the tale to a cool close.
Unfortunately, between here and there, Aja has the Bill character flip out and threaten someone (his sister, his wife, his buddy at the police station, etc.) a little too much. If this is a guy who is so distraught, so remorseful, from having taken a human life, why does he treat people around him as disposable things to be ordered about? I grant you that he's on the edge and panicked about losing his mind and family, but Bill's despair and substance abuse doesn't cover everything. It seems that Aja wanted to keep a little of Sutherland's ass-kicking Baur role in this very different character and when that happens, the movie suffers for it.
The building in full shots is also lacking, It should look decrepit yet grand, instead it looks like a matte painting and not a real building. Cgi effects, hell, even modeling effects are fully up to snuff these days and should have been used for the building. Whatever they did to make the Mayflower on the outside was a bad choice and if you are going to enjoy this movie, you have to be very forgiving of that (just as I was very forgiving of the stone gargoyles - which were also translucent at times, in GHOSTBUSTERS). I throw myself into a movie as much as the next person, but that full building image of The Mayflower was cringeworthy.
Even so, once inside of the building, the scares hit more times than they missed and the story by Alexandre Aja and his writing partner, Gregory Levasseur, moved well even through the uneven bits. It's time for these two to come up with something on their own and stop remaking and re-imagining other people's work, as this too is a remake of the Korean film, GEOUL SOKEURO.
On the other hand, the best, most thrilling moments of the movie involve old camera and editing tricks, nary a cgi in sight or even needed.
Kudos also to cinematographer, Maxime Alexandre (HAUTE TENSION, THE HILLS HAVE EYES, CATACOMBS), for his wonderful work with light and shadow, providing a chiaroscuro effect with the Mayflower interiors. Such interplay really added to the claustrophobia as well as the fright.
Oh, and speaking of fright and the couple in front of me who would get so interested in their knees? When the movie was over, they got up, and as they walked out, I heard them laughing - a little too loudly - about how unscary MIRRORS was.
Yeah, sure. Now scurry to your message boards and tell everyone how the big bad movie didn't scare YOU.
As for the rest of you, if you go to Horror Thriller movies to see lots of fake blood, rubber prosthetics, and a bland tale that won't embarrass you in front of your date when you start staring at your knees, MIRRORS isn't for you. Thrilling, Creepy, and Horrifying, MIRRORS is what you watch when you want to be scared!
Three Shriek Girls.




This review copyright 2008 E.C.McMullen Jr.