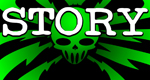 Support This Site

When You Buy My Books
E.C. McMullen Jr.
PERPETUAL
BULLET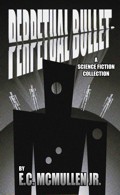 "'Some People' ... may be the standout story in the book."
-

John Grant

, Infinityplus

E.C. McMullen Jr.
WILLOW BLUE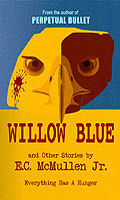 "'Willow Blue' will burrow under your skin and stay there long after you've put the book down."
- Jeffrey Reddick, Creator of
FINAL DESTINATION

IN OTHER BOOKS
E.C. McMullen Jr.'s
short story
CEDO LOOKED LIKE PEOPLE
in the anthology
FEAR THE REAPER

"This Ray Bradbury-esque is one of the most memorable and one of the more original stories I've read in a long time."
- Amazon Review

HORROR 201:
The Silver Scream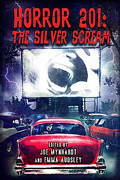 Filmmaker's Guidebook
featuring
RAY BRADBURY,
JOHN CARPENTER,
WES CRAVEN,
TOM HOLLAND,
E.C. McMULLEN Jr.,
GEORGE A. ROMERO,
and many more.



Extensively quoted in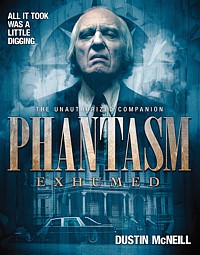 PHANTASM
EXHUMED
The Unauthorized Companion

Robert S. Rhine's
SATAN'S 3-RING
CIRCUS OF HELL

Forward by
GAHAN WILSON &
FEO AMANTE.
Featuring comics by
ALEX PARDEE,
WILLIAM STOUT,
STEVE BISSETTE,
FRANK DIETZ,
JIM SMITH,
FRANK FORTE,
ERIC PIGORS,
MIKE SOSNOWSKI,
OMAHA PEREZ,
DAVID HARTMAN,
STEVEN MANNION,
and more!

Also
IN CINEMA
E.C. McMullen Jr.
Head Production Designer

MINE GAMES


(Starring:
JOSEPH CROSS, BRIANA EVIGAN,
ALEX MERAZ)

Dept. head
Special Effects Make-Up
(SFX MUA)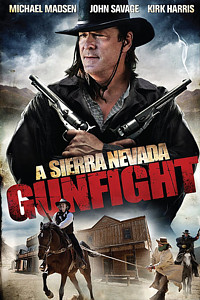 A SIERRA NEVADA
GUNFIGHT
(MICHAEL MADSEN & JOHN SAVAGE).

Production Designer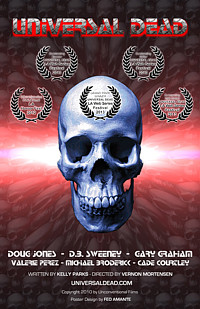 UNIVERSAL DEAD
(DOUG JONES,
D.B. SWEENEY,
GARY GRAHAM)

ART DIRECTOR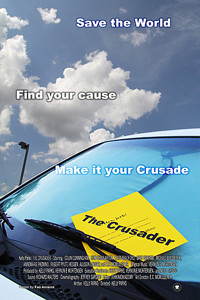 THE CRUSADER
(COLIN CUNNINGHAM,
GARY GRAHAM)
Review by
Terrence Kelsey

SPLICE

- 2009
USA Release: June 4, 2010
Gaumont, Copperheart Entertainment, Dark Castle Entertainment, Warner Bros.
Rated: USA: R
To be or not to be... God. If you're a religious or spiritual person then that is the moral dilemma you will wrestle with while watching this sci-fi thriller from director Vincenzo Natali (CUBE, CYPHER).
The film stars Adrien Brody (THE JACKET) as Clive Nicoli & Sarah Polley (eXistenZ, Zack Snyder's DAWN OF THE DEAD) as Elsa Kast: two romantically-involved high-profile geneticists whom are on the verge of a medical breakthrough via cloning and gene splicing.
When their research program is on the verge of being shut down by the government agency footing the bill, they take it upon themselves to create a hybrid being by combining human dna with that of animals or whatever else to prove to themselves that they can actually create a life form in the name of curing a variety of human diseases. Though it's clear that the duo's real motivation is more about stroking their ego than anything else.
While that may on the surface make these characters appear less sympathetic, Brody right away becomes the voice of reason, and at times is following the whims of his alpha-female lady love, Polley.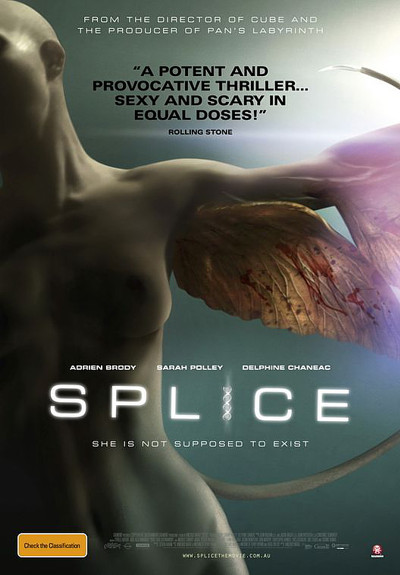 The result of their secret experiment is their new love-child creation, named Dren (Nerd spelled backwards - the name of the duo's research team).
While Dren goes through her changes, the trio becomes a off kilter family unit - a theme that presents itself early on (i.e. Polley's character initially never wanted to have children and has major mother/daughter issues from her past that comes to the forefront once Dren is "born").
However, Dren's rapid metamorphosis grows from a very cute child-like creature to a highly dangerous predatory entity, and the monster she becomes will have to be destroyed.
Though I enjoyed the film overall, I had issues with plot contrivances throughout. I don't know if I will feel the same way upon another viewing of the movie. When a friend and I were critiquing the film afterwards, we realized the more we talked about the film, the more we actually liked it.
One problem we had with the film was the tone. With the main theme of gene-splicing & the moral controversy associated with it, SPLICE had the potential to be elevated from the standard B-movie schlock plot, like Ridley Scott's ALIEN (and even more so on a intelligent-level ala Stanley Kubrick's 2001: A SPACE ODYSSEY). But it seems Natali couldn't make up his mind if he wanted to take the high road with the material, or keep his tongue planted firmly in cheek (to appeal to the movie-going masses). Maybe he was trying to do both, having his cake and eat it too. I can't blame him too much on that, because I would've tried the same thing. Still, the tonal shifts were a little jarring here.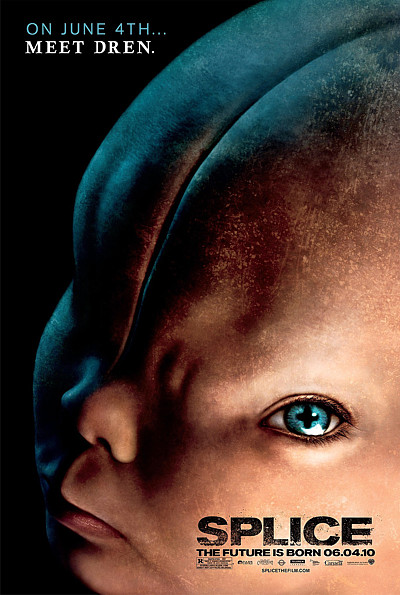 That said, there's plenty to enjoy. The performances from Brody and Polley are solid, and French actress Delphine Chanéac was pretty good as the BJORKish creature Dren - though I feel that actress Jenny Spain's similarly speechless performance in DEAD GIRL was a far more compelling on-screen presence, and could've done wonders in SPLICE, if given the chance. I can't really say much for any of the supporting cast, whom were very underdeveloped cardboard cutouts, which to a degree is understandable. After all, they are not the main focus of the film. However, when some of them die, I didn't feel anything at all.
In addition, I must give the film props for daring to take the characters (and us the audience) into uncomfortable places with sexuality that most major studio-backed productions in recent memory would never allow. I can only imagine the reactions from some of the MPAA members to one particular scene. The crowd I saw the film with actually burst out laughing (myself included; couldn't help it).
On the technical side, I enjoyed the magical imagery from cinematographer Tetsuo Nagata. He also did Jean Pierre Jeunet's latest film MICMACS (which also has wild, ultra-stylish visual histrionics on display in true Jeunet fashion). The opening shot from an embryo's perspective as it is being "delivered" into the world is worth the price of admission alone - a very cool & inventive way to introduce the two leads: Brody & Polley.
Issues-aside, I did enjoy SPLICE, and in spite of how the film is being marketed, it has no resemblence to that 90's flick SPECIES. I am a fan of Natali's debut film CUBE and with SPLICE, I am now interested in going back to view his other sci-fi films (the thriller CYPHER and the comedy/fantasy NOTHING).
In the end, I give SPLICE 3 Shriek Girls. Maybe with another viewing I could possibly upgrade to 4. We shall see.




This review copyright 2010 E.C.McMullen Jr.