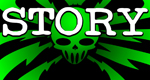 Support This Site

When You Buy My Books
E.C. McMullen Jr.
PERPETUAL
BULLET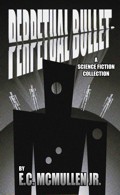 "'Some People' ... may be the standout story in the book."
-

John Grant

, Infinityplus

E.C. McMullen Jr.
WILLOW BLUE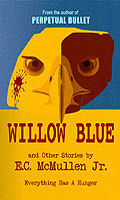 "'Willow Blue' will burrow under your skin and stay there long after you've put the book down."
- Jeffrey Reddick, Creator of
FINAL DESTINATION

IN OTHER BOOKS
E.C. McMullen Jr.'s
short story
CEDO LOOKED LIKE PEOPLE
in the anthology
FEAR THE REAPER

"This Ray Bradbury-esque is one of the most memorable and one of the more original stories I've read in a long time."
- Amazon Review

HORROR 201:
The Silver Scream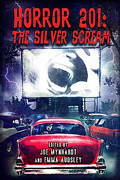 Filmmaker's Guidebook
featuring
RAY BRADBURY,
JOHN CARPENTER,
WES CRAVEN,
TOM HOLLAND,
E.C. McMULLEN Jr.,
GEORGE A. ROMERO,
and many more.



Extensively quoted in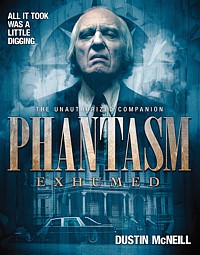 PHANTASM
EXHUMED
The Unauthorized Companion

Robert S. Rhine's
SATAN'S 3-RING
CIRCUS OF HELL

Forward by
GAHAN WILSON &
FEO AMANTE.
Featuring comics by
ALEX PARDEE,
WILLIAM STOUT,
STEVE BISSETTE,
FRANK DIETZ,
JIM SMITH,
FRANK FORTE,
ERIC PIGORS,
MIKE SOSNOWSKI,
OMAHA PEREZ,
DAVID HARTMAN,
STEVEN MANNION,
and more!

Also
IN CINEMA
E.C. McMullen Jr.
Head Production Designer

MINE GAMES


(Starring:
JOSEPH CROSS, BRIANA EVIGAN,
ALEX MERAZ)

Dept. head
Special Effects Make-Up
(SFX MUA)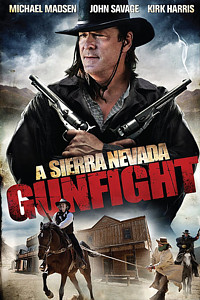 A SIERRA NEVADA
GUNFIGHT
(MICHAEL MADSEN & JOHN SAVAGE).

Production Designer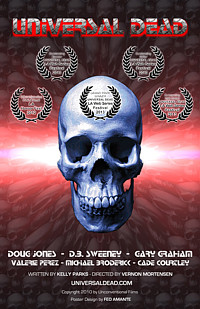 UNIVERSAL DEAD
(DOUG JONES,
D.B. SWEENEY,
GARY GRAHAM)

ART DIRECTOR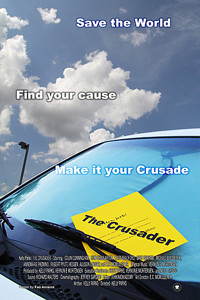 THE CRUSADER
(COLIN CUNNINGHAM,
GARY GRAHAM)
Review by
David Niall Wilson

THE TEXAS CHAINSAW MASSACRE

- 2003
USA Release: Oct 17, 2003
New Line Cinema, Focus Features, Radar Pictures, Platinum Dunes, Next Entertainment, Chainsaw Productions LLC
Rated: Finland: K18 / USA: Rated R
I'd like to start out this review by saying there are no spoilers herein. That is because there are no spoilers in the remake itself, and so little new to offer in the line of the story that my initial thought when I saw that the movie would be remade recurred. Why bother?
As modern horror films go, the remake of THE TEXAS CHAINSAW MASSACRE is pretty much standard stuff. As a remake of the classic, original movie, it is a joke. If this movie had come out first, it would never reach the status of classic, or even memorable. In fact, coming out as it does so close to the release of HOUSE OF 1000 CORPSES, it looks more like a higher-budget remake of the Rob Zombie film than it does of the 1974 creepfest we all know, remember, and love, and the Rob Zombie film is MUCH better.
Before I get into details, I'll state what I see as the travesty of a film such as this. Younger, modern viewers are more than likely going to see this film first. They may, or may not ever rent the original THE TEXAS CHAINSAW MASSACRE, and in time this glossy, gutless remake may replace the older film in the common mindset. There are those who will see exactly what they expect / want in a modern horror movie in this film, and will wonder why the rest of us are either outraged or downright disgusted by the thought of it. I hope I'm wrong, but conversations I've had with younger viewers, and reviews I've read on the new film lead me to believe that I am not.
In 1974 I was still at that age where getting into a movie like TCSM required major coercion of parental units, sneaking, bribing with good behavior and assurances to my mother that no, people weren't REALLY coming out of the theatre to huddle in the corner, or throwing up in the parking lot, that was all studio hype. Of course, it was not hype. That was a more impressionable time for moviegoers. There were not a million gory movies to contrast it with, and no other filmmaker had reached the level of eerie outright creepiness found in the original THE TEXASCHAIN SAW MASSACRE. There were similar uproars at the releases of THE EXORCIST and DELIVERANCE. I can report that, as of my viewing of the 2003 version, it is still true that no one has reached that level, and certainly not this particular film.
That original movie had me on the edge of my seat. I couldn't admit it, because I was there with friends, and being scared of a "stupid movie" was unacceptable - or, at least it was unacceptable to allow people to see that you were scared.
I was scared shitless.
You didn't really see any limbs being sawed off, but you heard it. Like sitting in the waiting room at the dentist, you knew it was happening, you heard the chainsaw, you heard the deep breathing and the heavy footsteps and you knew the pain was there, the blood and guts and the death. Very seldom does film gore reach the reality factor because, without dismembering people, how can you be perfect? I'll tell you how director Tobe Hooper did it. He didn't show a bit of it. He let you fill in what you knew from road kill and auto accidents, he let you believe it was as bad as your mind could make it, and that is much worse than the in-your-face method of the newer THE TEXAS CHAINSAW MASSACRE movie.
You have these kids, okay? They are on their way to a Lynyrd Skynyrd concert, of all things, dressed as if they are on their way to see Matchbox 20. Though some effort was made at setting things in the 70s, all this accomplishes is to make glaringly obvious the things NOT set in the 70s, the characters, their clothing, and the glitzy glam-horror nonsense of the film itself.
You get a psycho girl killing herself in very bloody fashion right off. The interaction between the youngsters after this point is not very good, or very realistic. What you end up with is the sensation that the characters, as portrayed, would not even hang together, let alone take off cross-country to a concert together.
Not surprisingly, their first thought once they finally get stopped to wait for the Sheriff is to split up.
Not surprising because they don't seem to like one another, and not surprising because in a cliché, predictable horror movie, such as this one, that is what the hapless suckers do. They split up to be more easily picked off.
Jessica Biel and Eric Balfour go in search of a phone together, while the others, including Jonathan Tucker (SLEEPERS, THE VIRGIN SUICIDES, THE DEEP END), who portrays the whiny, annoying "friend" and does such a good job of it that instead of being funny, he's just irritating. None of the kids is really developed to the point where you can care about them, though you may come to wish that the sheriff or Leatherface himself would do in Tucker and get him out of your face before all is said and done.
Then you have Leatherface (Andrew Bryniarski: BATMAN RETURNS, CYBORG 3, ROLLERBALL [2002], SCOOBY DOO). The original Leatherface was shrouded in shadow. He was intent on one thing, and one thing only, taking trespassers to pieces in quick, bloody efficiency. He was not a Thomas Harris character, like Frances Dolarhyde, who we sympathized with over the trauma of his youth.
Director Marcus Nispel (and screenwriter Scott Kosar) takes what was once a frightening, unstoppable violent force that it seemed impossible to shake by any human means, once he was on your trail, and tried to improve upon it. Odd that he would choose the one character that needed no improvement to develop, and ignore his protagonists. The new "improved" Leatherface is a poor old butcher whose skin is rotting off and must make the masks of human flesh to hide him from the world.
What a load of crap.
We do not need to sympathize with Leatherface, we need to be FRIGHTENED of him, and while meat hook impalement and single-minded mayhem are parts of this new character's makeup, they are blunted by the weak attempts to fill in the Lifetime Channel details of his troubled youth.
There are good things in the movie, but only if taken out of the Texas Chainsaw mindset and viewed as just another gory horror movie. R. Lee Ermey (BODY SNATCHERS, SE7EN, THE FRIGHTENERS, MEGIDDO: The Omega Code 2, WILLARD [2003])'s portrayal of the sheriff is funny.
The inbred cannibal, baby-stealing relatives, Heather Kafka and Kathy Lamkin in particular, are creepy enough, and show a modicum of imagination, though again, Nispel chose these characters, who show up for only a small portion of the film, to develop into something interesting. If he'd given more of his attention to Biel's character, it would have been easier to sympathize with her. Even in a horror movie, good looks aren't enough. Also, The relatives seem placed just for the purpose of making the terrified kids sit or stand through explanatory passages about Leatherface, or their town, and are not allowed freedom to be themselves, constrained as they are by their roles as narrators.
Overall, there are only a couple of memorable scenes that could stick with you - Leatherface's basement, and the meat packing plant come to mind. Ermey's one liner about following the trajectory of a bullet back through the bloody hole in the back of the van is worth a laugh.
It isn't enough. Some things should be left alone. Leatherface, for instance, should be left alone. Is there room in the world for more inbred cannibal stories with chainsaws as focal points? Of course there is - this is America, and we LOVE power tools. Being the Tool-Time watchin' drill totin' fellas we are, though, let's see if we can't do something new and imaginative with them, and quit trying to remake the past. Let the classics be classics. My advice? Don't spend any money on this movie in the theatres. Go see HOUSE OF 1000 CORPSES and wait for this one to show up in the 4.99 bin at Wal-Mart. I don't believe you'll have that long to wait.



This review copyright 2003 E.C.McMullen Jr.