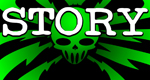 Support This Site

When You Buy My Books
E.C. McMullen Jr.
PERPETUAL
BULLET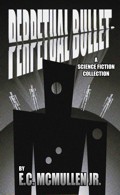 "'Some People' ... may be the standout story in the book."
-

John Grant

, Infinityplus

E.C. McMullen Jr.
WILLOW BLUE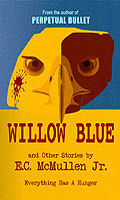 "'Willow Blue' will burrow under your skin and stay there long after you've put the book down."
- Jeffrey Reddick, Creator of
FINAL DESTINATION

IN OTHER BOOKS
E.C. McMullen Jr.'s
short story
CEDO LOOKED LIKE PEOPLE
in the anthology
FEAR THE REAPER

"This Ray Bradbury-esque is one of the most memorable and one of the more original stories I've read in a long time."
- Amazon Review

HORROR 201:
The Silver Scream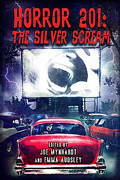 Filmmaker's Guidebook
featuring
RAY BRADBURY,
JOHN CARPENTER,
WES CRAVEN,
TOM HOLLAND,
E.C. McMULLEN Jr.,
GEORGE A. ROMERO,
and many more.



Extensively quoted in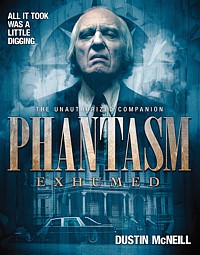 PHANTASM
EXHUMED
The Unauthorized Companion

Also
IN CINEMA
E.C. McMullen Jr.
Head Production Designer

MINE GAMES


(Starring:
JOSEPH CROSS, BRIANA EVIGAN,
ALEX MERAZ)

Dept. head
Special Effects Make-Up
(SFX MUA)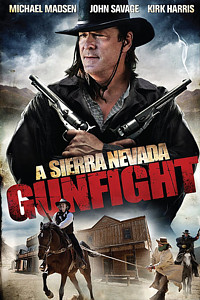 A SIERRA NEVADA
GUNFIGHT
(MICHAEL MADSEN & JOHN SAVAGE).

Production Designer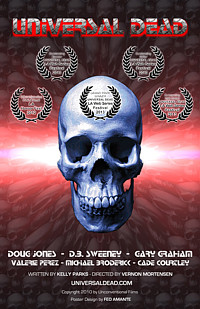 UNIVERSAL DEAD
(DOUG JONES,
D.B. SWEENEY,
GARY GRAHAM)

ART DIRECTOR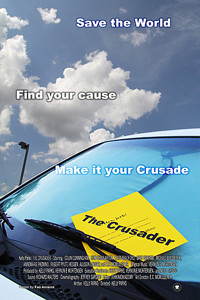 THE CRUSADER
(COLIN CUNNINGHAM,
GARY GRAHAM)
Review by
E.C. McMullen Jr.

WALLACE & GROMIT: THE CURSE OF THE WERE-RABBIT

- 2005
USA Release: October 7, 2005
Ardmann Entertainment / Dreamworks
Rating: USA: G
You know, I could start this review off in a proper, writerly way, but why dance widdershins around the point when I've become such a fan? I LOVED this movie!
Now to be honest, I've liked the Wallace and Gromit television specials and the Chevron gas commercials with the talking cars are undeniably appealing.
But the main problem with Wallace and Gromit specials is that they are less than one hour long, and for the wit and inventiveness of the story, that's just too short.
Wallace (voiced by Peter Sallis: THE CURSE OF THE WEREWOLF, SCREAM AND SCREAM AGAIN, TASTE THE BLOOD OF DRACULA, THE NIGHT DIGGER) is an inventor, or a tinkerer (a boffin among the UK'ers). Not neccessarily a genius, but afflicted with moments of sheer brilliance. If he putters at something long enough, he'll have a eureka moment and create something questionably wonderful.
Gromit (voiceless) is his dog, who is also his best friend and often his servant, if not his downright Nanny. Gromit has to take care of Wallace, because Wallace is often so busy in thought that he doesn't have time for anything else - not even dressing himself. We know this because, in one of the first scenes, Wallace is woke up by one of his own inventions, which takes care of most of his morning rituals which include getting him dressed. Wallace loves Gromit, loves inventing, and absolutely loves cheese.
Gromit, in his turn, deals with the chores Wallace hasn't invented an automated whatsit for, loves Wallace, and especially loves his melon. You'll have to watch the movie to understand. For Gromit, life with an inventor can be trying, but it can also be fun and exciting, as it is whenever the alarm goes out to save a vegetable.
Wallace & Gromit run a business called Anti-Pesto, a high-tech garden security firm which rids vegetable growers of the pests who would eat their handiwork, namely rabbits.
People like Anti-Pesto because they remove the rabbit problem without harming the fuzzy little creatures. And that's a problem for Wallace and Gromit because they keep and feed the rabbits at their home. And their rabbits are multiplying like, well, rabbits.
One day, Wallace hits upon the dubious idea of brainwashing all of their rabbits into thinking they hate vegetables. If they hate vegetables, then they can all be released back into the wild without worry over damaging anyone's garden! Won't that be splendid? Of course, Wallace doesn't stop to reason things through like, say, 'If I brainwash the rabbits into hating vegetables, what will they eat instead?'
In true inventor fashion, Wallace diligently thinks on the problem until, with his customary flash of brilliance, figures out a way to make it happen. And it works.
Bear in mind, however, that WALLACE & GROMIT: CURSE OF THE WERE-RABBIT is a lighthearted Horror movie. Which means that Wallace is, in some respects, the mad scientist whose plans don't quite work out the way he anticipated. Something odd has happened to one of his rabbits. Something that terrifies the other bunnies, and soon after the mad brainwashing session, something big, voracious, and fuzzy is attacking gardens with a vengence. A Night of the Lepus, if you will.
Oh well, if you have a mad scientist, you must have a damsel in distress waiting in the wings, and that comes in the form of Lady Campanula Tottington (voiced by Helena Bonham Carter: FRANKENSTEIN [1994], PLANET OF THE APES [2001], CORPSE BRIDE), the local royalty whose family has run the annual vegetable competition for hundreds of years. A giant Were-rabbit could ruin that. And of course, what tale like this would not be complete if there wasn't a villian? Victor Quartermaine (voice of Ralph Fiennes: STRANGE DAYS, SPIDER, RED DRAGON) is the gun toting, well dressed, but penniless scoundrel who courts Lady Tottington only for her money. He wants to kill the rabbits and marry Lady Tottington, and so is darkly suspicious of the one man in town who tries to save the pesty bunnies.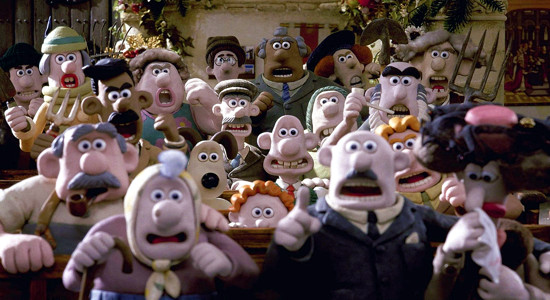 Where some Horror movies imitate well worn Horror movie tropes into the ground, Directors Steve Box and Nick Parks pluck these old clichès back out and make fun of them in a manner that is satirical yet good natured. There is the local constable who wants to get to the bottom of the problem, the Vicar who frightens the townspeople into a pitchfork toting mob, dark experiments by the light of the full moon, and more.
WALLACE & GROMIT: CURSE OF THE WERE-RABBIT is flat out hilarious, and when it isn't being funny, it's loads of fun.
5 Shriek Girls.






This review copyright 2005 E.C.McMullen Jr.