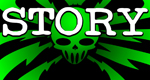 You Support This Site
When You Buy My Books
E.C. McMullen Jr.
PERPETUAL
BULLET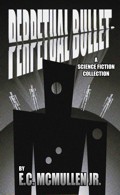 "'Some People' ... may be the standout story in the book."
-

John Grant

, Infinityplus

E.C. McMullen Jr.
WILLOW BLUE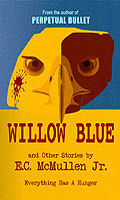 "'Willow Blue' will burrow under your skin and stay there long after you've put the book down."
- Jeffrey Reddick, Creator of
FINAL DESTINATION

IN OTHER BOOKS
E.C. McMullen Jr.'s
short story
CEDO LOOKED LIKE PEOPLE
in the anthology
FEAR THE REAPER

"This Ray Bradbury-esque is one of the most memorable and one of the more original stories I've read in a long time."
- Steve Isaak,
Goodreads

HORROR 201:
The Silver Scream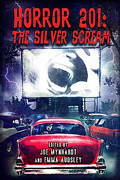 Filmmaker's Guidebook
featuring
RAY BRADBURY,
JOHN CARPENTER,
WES CRAVEN,
TOM HOLLAND,
E.C. McMULLEN Jr.,
GEORGE A. ROMERO,
and many more.



Extensively quoted in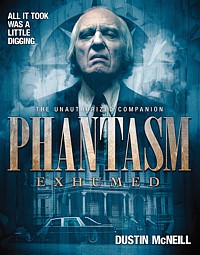 PHANTASM
EXHUMED
The Unauthorized Companion

Robert S. Rhine's
SATAN'S 3-RING
CIRCUS OF HELL

Forward by
GAHAN WILSON &
FEO AMANTE.
Featuring comics by
ALEX PARDEE,
WILLIAM STOUT,
STEVE BISSETTE,
FRANK DIETZ,
JIM SMITH,
FRANK FORTE,
ERIC PIGORS,
MIKE SOSNOWSKI,
OMAHA PEREZ,
DAVID HARTMAN,
STEVEN MANNION,
and more!

And In
CINEMA


E.C. McMullen Jr.


Head Production Designer

MINE GAMES


(Starring:
JOSEPH CROSS, BRIANA EVIGAN,
ALEX MERAZ)

Dept. head
Special Effects Make-Up
(SFX MUA)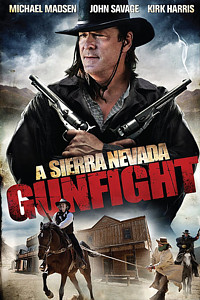 A SIERRA NEVADA
GUNFIGHT
(MICHAEL MADSEN & JOHN SAVAGE).

Production Designer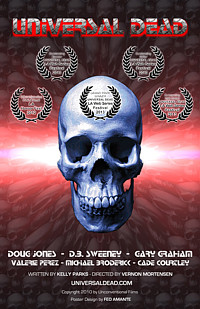 UNIVERSAL DEAD
(DOUG JONES,
D.B. SWEENEY,
GARY GRAHAM)

Art Director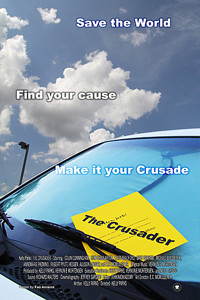 THE CRUSADER
(COLIN CUNNINGHAM,
GARY GRAHAM)
Review by
E.C. McMullen Jr.

WHITE NOISE

- 2005
USA Release: Jan. 7, 2005
Endgame Entertainment / Universal Pictures
Rating: Argentina: 13 / Australia: M / Brazil, Chile, Peru: 14 / Czech Republic, Ireland, Norway, UK, Sweden: 15 / Finland: K-15 / Germany:16 / Hong Kong: IIA / Netherlands: 12 / Philippines, USA: PG-13 / Singapore: PG
This movie raises an interesting question. Is Michael Keaton's career dead, and if so, is it trying to reach us from beyond the grave?
His last big hit was in 1992, the last time he wore the batsuit. Since then he has played all types and, as always, he carries off his role quite well. But the material! E-Freaking gad!
WHITE NOISE is a one hour movie in a one hour and forty-one minute film that feels three hours long.
We start with the wonderful life that Jonathon Rivers (Michael Keaton: BEETLEJUICE, BATMAN, PACIFIC HEIGHTS, BATMAN RETURNS) lives with his spanky new second wife, Anna (Chandra Smith: NIGHT TERRORS, PUPPET MASTER 4, THE SALTON SEA) a successful writer who, joy of joys, just found out that she's pregnant!

One dead wife later, John tries desperately to deal with his loss. He loses his grasp on his relationship with his son, Mike (Nicholas Elia) whom he shares with his ex, Jane (Sarah Strange) now remarried. The movie spends some serious time letting us know how much John misses his ex-wife. Far more than the flick spent letting us get to know Anna.
After a bathroom break and a snack, I return to find that John finally misses Anna (and Jane) but now has a morbidly obese creep following him around. Raymond Price is his name (Ian McNeice: THE BODY, FROM HELL) and watching TV is his game. And if John is game, Raymond has an obsessively built home entertainment center to show off. But Raymond isn't into sports channels or adult stations.
Raymond likes to watch static.
He likes to watch static on TV and he likes to hear static on the radio. And if you watch and listen long enough, you'll start to see and hear things. I tried it as a kid and I started picking up porn channels ... I think. Then again, I was a hormonal kid and I really wanted to get a porn channel (but I digress).
Those somethings, Raymond believes, are not stray signals from the tens of thousands of television and radio programs broadcast world wide - oh no, they are the dead talking to him. The dead talk to Raymond through his TV but not all of them are nice. Bad people die too, of course, and they also feel quite chatty at times. But they are jerks in death just as in life, and if you aren't careful, you might let them through. At this point, I'd shake Raymond's hand goodbye, smile, and avoid his proffered coffee. But not John.
John is skeptical yet captivated.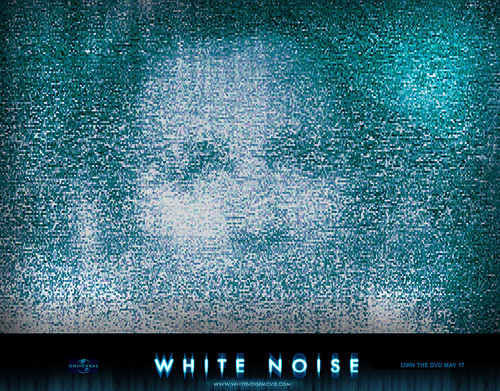 No, I'm not watching encrypted cable porn I... I... I'm in contact with the dead! Yeah! That's it!
A half hour into the movie and John isn't quite sure if he believes Raymond. Even though Raymond has introduced him to another woman who is suffering a lost loved one, Sarah Tate (Deborah Kara Unger: WHISPERS IN THE DARK, HIGHLANDER III, THE SALTON SEA, FEAR X), John takes time to get involved in the new pastime. Sarah never gets the chance to become anything more than a cypher in John's life, because he piecemeal buys his own obsessively built home entertainment center and starts watching and listening to static, i.e., White Noise.
TRIVIA
The trailers for the movie insist that EVP is real and demonstrate this by playing an "actual recording of the voice of Ruth Baxter" from August 2003. The only thing is, Ruth died in 1987!
Oooh! Scary, right?
Except this Ruth Baxter never existed.
That said, EVP is real, don't kid yourself. For proof, read about it: EVP.
Trying to glean something, anything from white noise or EVP (Electronic Voice Phenomena), is a task of Sisyphian patience, and director Geoffrey Sax - in his first outing as a non-television director - tests our patience by dragging us through what seems to be another half hour of Jack staring and listening to white noise. Getting little tidbits here and there, but not really a whole lot of anything: GHOST was scarier than this, and it was a romance story!
What started out as an exciting premise soon drags to a halt halfway through and we still have the rest of the movie - Which I sat through(!) - Hoping that it would get better but it never did!
I feel sorry for Michael Keaton. First he plays Batman in a hopelessly padded suit. Then he played a Snowman in a hopelessly padded suit. Now he plays a sap in a hopelessly padded film. Ugh!
WHITE NOISE gets a single Shriek Girl.
KILL IT BEFORE IT BREEDS!


This review copyright 2005 E.C.McMullen Jr.