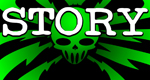 You Support This Site
When You Buy My Books
E.C. McMullen Jr.
PERPETUAL
BULLET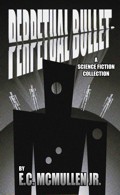 "'Some People' ... may be the standout story in the book."
-

John Grant

, Infinityplus

E.C. McMullen Jr.
WILLOW BLUE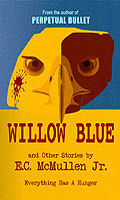 "'Willow Blue' will burrow under your skin and stay there long after you've put the book down."
- Jeffrey Reddick, Creator of
FINAL DESTINATION

IN OTHER BOOKS
E.C. McMullen Jr.'s
short story
CEDO LOOKED LIKE PEOPLE
in the anthology
FEAR THE REAPER

"This Ray Bradbury-esque is one of the most memorable and one of the more original stories I've read in a long time."
- Steve Isaak,
Goodreads

HORROR 201:
The Silver Scream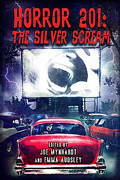 Filmmaker's Guidebook
featuring
RAY BRADBURY,
JOHN CARPENTER,
WES CRAVEN,
TOM HOLLAND,
E.C. McMULLEN Jr.,
GEORGE A. ROMERO,
and many more.



Extensively quoted in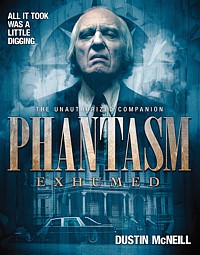 PHANTASM
EXHUMED
The Unauthorized Companion

Robert S. Rhine's
SATAN'S 3-RING
CIRCUS OF HELL

Forward by
GAHAN WILSON &
FEO AMANTE.
Featuring comics by
ALEX PARDEE,
WILLIAM STOUT,
STEVE BISSETTE,
FRANK DIETZ,
JIM SMITH,
FRANK FORTE,
ERIC PIGORS,
MIKE SOSNOWSKI,
OMAHA PEREZ,
DAVID HARTMAN,
STEVEN MANNION,
and more!

And
IN CINEMA


E.C. McMullen Jr.


Head Production Designer

MINE GAMES


(Starring:
JOSEPH CROSS, BRIANA EVIGAN,
ALEX MERAZ)

Dept. head
Special Effects Make-Up
(SFX MUA)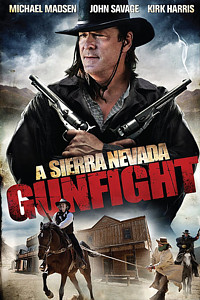 A SIERRA NEVADA
GUNFIGHT
(MICHAEL MADSEN & JOHN SAVAGE).

Production Designer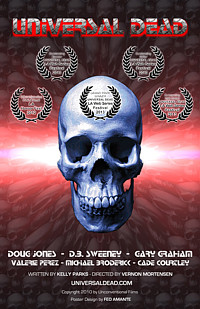 UNIVERSAL DEAD
(DOUG JONES,
D.B. SWEENEY,
GARY GRAHAM)

ART DIRECTOR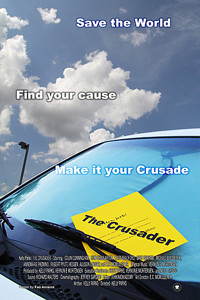 THE CRUSADER
(COLIN CUNNINGHAM,
GARY GRAHAM)
Review by
E.C.McMullen Jr.

WICKED CITY

- 1992
USA Release: March 30, 1999
Film Workshop Company / Golden Princess Film Production LTD. / Image Entertainment / Fox Lorber
Rating: Finland: K-16 / Germany: 16 / UK: 18
"Boxing interest you?"
"No, I like girls."
A guy and a prostitute ride an elevator up to a hotel room in Tokyo and Merry Mishaps occur.
That was pretty damn quick wasn't it? This is a pretty damn fast movie. Tons of ideas, wild and crazy ideas, are thrown up on the screen in rapid fire succession. WICKED CITY is based upon Hideyuki Kikuchi's popular 1980s Japanese comic series of the same name. In Kikuchi's world, Monsters live among us, disguised as ourselves. They have always been here since the beginning. They can look like us, but they are changelings, their true appearance isn't human. There are so many monsters in fact, that even they aren't aware of all the different species. As they fight amongst each other, they find themselves surprised by new forms, as well as mutants that show up everywhere.
TRIVIA
Hideyuki Kikuchi's WICKED CITY
was first made into an Anime movie in Japan in 1987.
So popular was the comic, that 5 years later it was remade as the live action in 1992.
To protect us from the monsters, there is The Anti-Monster Squad - it's a secret organization based in Hong Kong. In fact, it is so secret that all the agents work mundane jobs as a cover to hide their true identities. We have two heroes, Lung (Jacky Cheung: MENG GUI CHA GUAN, MENG GUI XUE TANG, SINNUI YAUMAN II, QIAN NIAN NU YAO) and Ying (Leon Lai). Lung moonlights as a household appliances salesman. Don't ask me why, things are tough all over I guess. Ying sells telephones.
Their chief at the bureau likes Lung but not Ying and that's the Ying and Lung of it. This is important to know because the chief's constant aggravation of Ying ruins the officer's morale and derails the investigation of the Monsters on a few occasions; even threatening the friendship between Lung and Ying. There is also the love interest, Gaye (Michelle Li aka Michelle Reis: SINNUI YAUMAN II). The attraction between Lung and Gaye is a mixed bag since, right from the start, he hunted her down as a monster. Too bad her human form was so damn sexy. God, us guys! If its pretty we want it. For example, it was in Houston, Texas where I fell in love with this 2000 Toyota Celica GTS . . . but that's another story.
For now, a faction of the Monsters wants to stop all the fussin' and feudin' and live in peace with humans. The Monster Yuen, and his associates, controls the economy of the world. From this base of power they expect to meet with real humans as equals.
"With Happiness in my body I have no future . . ."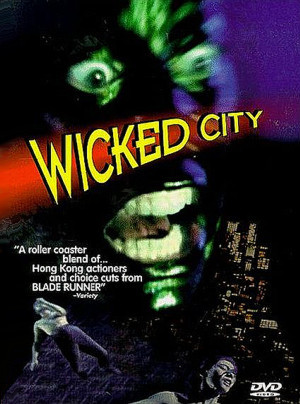 WICKED CITY

is extraordinary on many levels. Director Tai Kit Mak (

Peter Mak on the DVD cover, again, don't ask me why

), along with Screenwriters Hark Tsui (

KUNG FU CANNIBALS, CHING SEA

) and Roy Szetzo took full advantage of everything a special effect could be, and threw it all up on the screen, creating monsters that could be anything at any time. There's no sense in even trying to explain all the many different monsters and their powers. We humans have also discovered our own power as well. Concentrating our disciplined minds together in a close group we can create a magnetic energy field. I don't know how it works, but it's pretty nifty.

Where this movie fails is where it succeeds. It's a fast paced flick. No other movie I've ever seen defines the over-used term, "Rollercoaster Ride" like this one. This works until the movie reaches an emotional moment, love between two people, friendship, or sincerity. Any kind of tender moments are thrown up and out without the time it takes to believe in them or feel for them.

The other thing about WICKED CITY is the hideously bad dubbing. It's always fun, of course, to laugh at bad dubbing, but after awhile the joke thins. The dubbed English voices are all wrong and often cartoonish. It's time to stop destroying good movies like this and I'm not kidding. I'm sick of cheap-ass dubbing houses shitting on otherwise good Asian movies. The subtitles conveyed more depth (not that this was ever intended to be a deep movie).

Though WICKED CITY takes place in Hong Kong and was originally filmed in Cantonese, it carries over certain Japanese Horror standards, just like Anime nearly always feature bug eyed characters. In this case, almost all of the good, intelligent heroes wear birth control glasses. Of course, they throw them off in a moment of anger or even slight pique. They don't really need them apparently. Caucasian women are either totally evil or completely helpless, though that goes for pretty much all Asian movies. On the English side of dubbing clichés, the Big Kahuna bad guy talks cartoonishly rough like Gargamel from the Smurfs.

As a DVD, WICKED CITY offers nothing special in the way of features. That's too bad because it has a great history behind it. Another problem is the placement of the subtitles, right in the middle of the screen and often covering the faces of the actors. Of course, different DVD players adjust height of subtitles capriciously and mine, which uses WinDVD, may be a typically buggy piece of Windows work. Who knows? Stripped of all the technical bug-shit of its medium, WICKED CITY rocks with lots of Fu, wry humor, wire flying, great head explosions and creative monsters: with inventive situations that would otherwise be ridiculous were it not for the changeling monsters. For example, when was the last time you had to do battle with a flying wall clock?

Despite its minuses, this flick has more than enough juice to keep you entertained for its 87 minutes. It's a balls to the wall electrifying freakshow, and if you think that's hype, then you haven't seen it!

I give WICKED CITY 3 Shriek Girls.




This review copyright 2002 E.C.McMullen Jr.