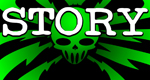 You Support This Site
When You Buy My Books
E.C. McMullen Jr.
PERPETUAL
BULLET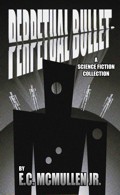 "'Some People' ... may be the standout story in the book."
-

John Grant

, Infinityplus

E.C. McMullen Jr.
WILLOW BLUE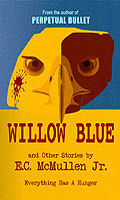 "'Willow Blue' will burrow under your skin and stay there long after you've put the book down."
- Jeffrey Reddick, Creator of
FINAL DESTINATION

IN OTHER BOOKS
E.C. McMullen Jr.'s
short story
CEDO LOOKED LIKE PEOPLE
in the anthology
FEAR THE REAPER

"This Ray Bradbury-esque is one of the most memorable and one of the more original stories I've read in a long time."
- Steve Isaak,
Goodreads

HORROR 201:
The Silver Scream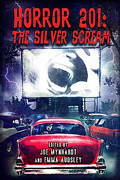 Filmmaker's Guidebook
featuring
RAY BRADBURY,
JOHN CARPENTER,
WES CRAVEN,
TOM HOLLAND,
E.C. McMULLEN Jr.,
GEORGE A. ROMERO,
and many more.



Extensively quoted in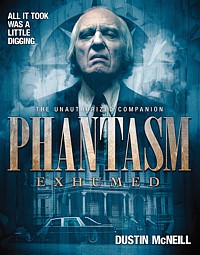 PHANTASM
EXHUMED
The Unauthorized Companion

And In
CINEMA


E.C. McMullen Jr.


Head Production Designer

MINE GAMES


(Starring:
JOSEPH CROSS, BRIANA EVIGAN,
ALEX MERAZ)

Production Designer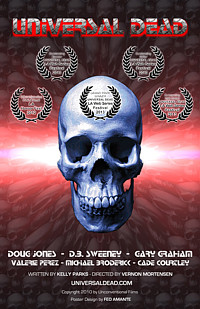 UNIVERSAL DEAD
(DOUG JONES,
D.B. SWEENEY,
GARY GRAHAM)

Art Director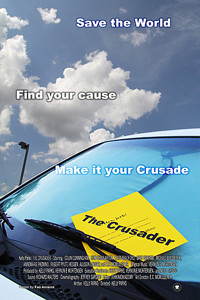 THE CRUSADER
(COLIN CUNNINGHAM,
GARY GRAHAM)
Review by
Kelly Parks

ZOMBIE LAKE aka ZOMBIE'S LAKE

- 1980
USA Release: September 15, 1985
Eurociné, J.E. Films (Julian Esteban Films)
Don't you hate the French? Man, I sure do. They're rude, they disagree with everything we say and, to top it all off, they rip off our underwater Nazi zombie movies!

Typical European movie trailer that shows nudity and so is restricted to direct viewing at YouTube.
ZOMBIE LAKE was directed by Jean Rollin (who has lots of aliases) and written by Julian Esteban and Jesus Franco (VAMPIRE JUNCTION, VAMPIRE BLUES, LUST FOR FRANKENSTEIN). Mr. Franco has more than twice as many aliases as Mr. Rollin, by the way.
The story opens with a beautiful young girl preparing for a skinny dip in a pretty swampy looking pond. I wouldn't swim in it but if she wants to get naked I'm not going to argue the point. She jumps in and is quickly pulled under by something beneath the pond scum. The something is an undead German soldier, better known as a UNZ (Underwater Nazi Zombie). You can't see a UNZ and not think of 1977's SHOCK WAVES, a movie about a group of tourists shipwrecked on an island that just happens to be where an SS officer has hidden the Third Reich's UNZ's. But maybe the similarity is just a coincidence.
A few townspeople notice the girl is missing but don't seem especially concerned (one guy says, "If she doesn't turn up by tomorrow I'll call the mayor.") But then there's a zombie attack in broad daylight and another woman is killed. This is our first good look at these UNZ's and they have dark green faces. But to show how truly low budget this movie is: the green make-up is only on the face, not the neck.
The citizens of this unhappy lakeside village bring the body of the second victim to the Mayor (Howard Vernon: SHE DEMONS, LES POSSÉSEDÉES DU DIABLE, LE MIROIR OBSCÈNE, REVENGE OF THE HOUSE OF USHER, THE SINISTER DR. ORLOFF, FACELESS, IN THE EYE OF THE SNAKE), who apparently needs a lot of motivation before he takes action. Later, a reporter (Marcia Sharif) shows up and the mayor tells her a story about how a group of French partisans killed the Nazi soldiers and dumped their bodies in the lake, apparently forgetting the anti-zombie spray or something. One of the German soldiers (Pierre-Marie Escourrou) was in love with a local girl (Anouchka: SEXO CANÍBAL) - who, in real history, the other villagers would have killed for collaborating with the enemy - and she died not long after he was killed, so one of the UNZ's is still looking for his lost love. Ain't that romantic?
This, in case I haven't made it clear, is a very bad movie. It's poorly dubbed, has bad acting, very bad effects, and a ridiculous storyline.
I did enjoy the gratuitous nudity, especially when a van full of girl soccer players pulls up at the lake so they can all go for a naked swim. This was well into the movie after several people had died so you'd think someone would put up a sign (maybe "No Swimming! Underwater Nazi Zombies!").
Speaking of nudity, ZOMBIE LAKE has one of the strangest DVD extras I've ever seen (and I watch a lot of movies). The extra was called "clothed scenes". It was a collection of all the movie's nude scenes reshot with clothes on, just in case you were watching some naked actress and thinking, "Yeah, that's nice, but what would she look like with clothes on?"
Bizarre decisions like that are what makes me give ZOMBIE LAKE three negative shriek girls. It's so bad, it's good.




This review copyright 2005 E.C.McMullen Jr.