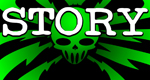 You Support This Site
When You Buy My Books
E.C. McMullen Jr.
PERPETUAL
BULLET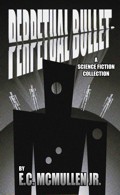 "'Some People' ... may be the standout story in the book."
-

John Grant

, Infinityplus

E.C. McMullen Jr.
WILLOW BLUE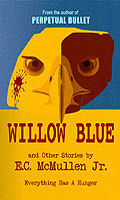 "'Willow Blue' will burrow under your skin and stay there long after you've put the book down."
- Jeffrey Reddick, Creator of
FINAL DESTINATION

IN OTHER BOOKS
E.C. McMullen Jr.'s
short story
CEDO LOOKED LIKE PEOPLE
in the anthology
FEAR THE REAPER

"This Ray Bradbury-esque is one of the most memorable and one of the more original stories I've read in a long time."
- Steve Isaak,
Goodreads

HORROR 201:
The Silver Scream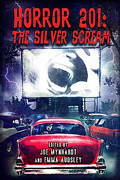 Filmmaker's Guidebook
featuring
RAY BRADBURY,
JOHN CARPENTER,
WES CRAVEN,
TOM HOLLAND,
E.C. McMULLEN Jr.,
GEORGE A. ROMERO,
and many more.



Extensively quoted in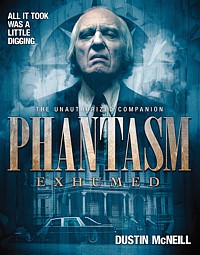 PHANTASM
EXHUMED
The Unauthorized Companion

Robert S. Rhine's
SATAN'S 3-RING
CIRCUS OF HELL

Forward by
GAHAN WILSON &
FEO AMANTE.
Featuring comics by
ALEX PARDEE,
WILLIAM STOUT,
STEVE BISSETTE,
FRANK DIETZ,
JIM SMITH,
FRANK FORTE,
ERIC PIGORS,
MIKE SOSNOWSKI,
OMAHA PEREZ,
DAVID HARTMAN,
STEVEN MANNION,
and more!

And In
CINEMA


E.C. McMullen Jr.


Head Production Designer

MINE GAMES


(Starring:
JOSEPH CROSS, BRIANA EVIGAN,
ALEX MERAZ)

Dept. head
Special Effects Make-Up
(SFX MUA)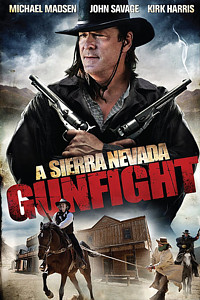 A SIERRA NEVADA
GUNFIGHT
(MICHAEL MADSEN & JOHN SAVAGE).

Production Designer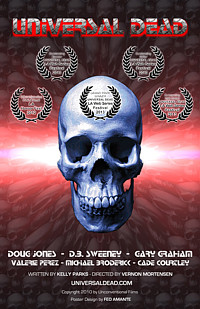 UNIVERSAL DEAD
(DOUG JONES,
D.B. SWEENEY,
GARY GRAHAM)

Art Director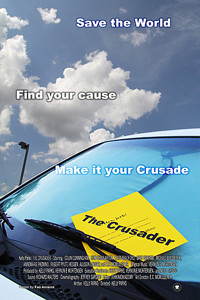 THE CRUSADER
(COLIN CUNNINGHAM,
GARY GRAHAM)
Review by
Ken King

HELLRAISER: JUDGEMENT

- 2018
USA Release: Feb. 3, 2018
Puzzle Box Pictures, Dimension Films, Lionsgate
Rated: USA: R
"So many souls seeking new and darker experiences."
- The Auditor
Gary J. Tunnicliffe (HANSEL & GRETEL [2002]) directs and writes and also acts (he plays The Auditor in this movie) in this latest installment of the HELLRAISER series.
Judging from some of the cinematography in this direct-to-video flick, it seems he must have watched, or at least consulted with Marilyn Manson, about his 90's video catalog. A lot of scenes seem to be snatched right from that era*.
TRIVIA
*Let's unpack this.
If it seems that Tunnicliffe's scenes were snatched from that era, it's more likely because Gary, as a Special Effects Make-Up Artist (SFX MUA) created that era.
As with Kevin Yagher, who directed HELLRAISER IV: BLOODLINE, the main body of Director Gary J. Tunnicliffe's career is as a Special Effects Make-Up Artist, or SFX MUA. In fact, in addition to writing, directing, and acting in JUDGEMENT, Gary also worked on the SFX, designing Pinhead's uniform and the like. What's more, Gary was SFX MUA on HELLRAISER III, HELLRAISER IV: BLOODLINE, HELLRAISER: HELLSEEKER, HELLRAISER: DEADER, HELLRAISER: HELLWORLD, and HELLRAISER REVELATIONS.
Moreover, Gary was SFX MUA on other Clive Barker movies like CANDYMAN, LORD OF ILLUSIONS, and CANDYMAN: DAY OF THE DEAD. As well as his work on Peter Atkin's WISHMASTER.
So when actor Doug Bradley, the original Pinhead / Lead Cenobite, was asked about Gary J. Tunnicliffe's decision to cast Paul T. Taylor as the new Hell Priest, Bradley stated sarcastically,
"According to Gary, Mr. Taylor has the screen presence of Peter Cushing and Ralph Fiennes, so he won't need any help from me, will he?" (IMDb Trivia Link)
It was more than a curt reply. The two men had worked with each other extensively over the years.
Yet Gary J. Tunnicliffe said that 'as usual' this was someone misquoting. He stated that what he had in fact said was he thought there was a 'hint of Cushing and Fiennes' to Taylor in his screen test, clarifying that he meant physically more than anything else. (IMDb Trivia Link)
While not quite cinematic fare by any stretch, it is a far sight better than most movies that fall into this category. As I mentioned beforehand, Tunnicliffe has quite an extensive collection of films to his credit where it comes to ones being made in the Horror genre. He does some of that here and for not having a huge budget to work with, he certainly makes the most out of what he has.
The film starts out with a dude (Jeff Finter) being invited to a dilapidated house out in the middle of nowhere. He runs afoul of The Auditor (Gary J. Tunnicliffe: HALLOWEEN: RESURRECTION, MEGALODON [2002], DRACULA III: LEGACY, FEAST, DINOSHARK, TRICK), one of the newer Cenobites in the series and probably one of the most interesting. The skeezy fellow is asked a series of questions by The Auditor and he is eventually sent to his fate. The Auditor works directly under Pinhead (Played this go around by Paul T. Taylor: SIN CITY, SUPER, SHIFTER, SICK FOR TOYS) so you know what is about to happen with this slob. Being that he is a pedophile, that can't be a good thing.
Roll opening credits.
Two detectives, brothers incidentally, Sean Carter (Damon Carney: THE HITCHER [2007], KREEP, LOGAN, THE HARROWING) and David Carter (Randy Wayne: SCAR, TERROR TOONS 2, GRIZZLY PARK, THE 13TH ALLEY, THE HAUNTING OF MOLLY HARTLEY, GHOST TOWN, APRIL APOCALYPSE, PARANORMAL ISLAND, DEATH POOL, ESCAPE ROOM [2017], CLOWN FEAR) are investigating a string of grisly murders carried out by a killer known as The Preceptor who has a taste for Bible verses and literature, especially, "A Tale of Two Cities" by Charles Dickins.
The higher ups in the police department send them a new partner, Det. Christine Egerton (Alexandra Harris: THE POSTHUMAN PROJECT, THE VEIL, THE LIGHT WILL END, THE PALE DOOR) as they think the brothers aren't getting the desired results soon enough and need someone to watch them. As the movie goes on, the police detectives find out there's more to these killings than one would imagine.
Even Pinhead has his own troubles from "Higher Ups." An angelic being named, Jophiel (Helena Grace Donald) has been nipping at the hell Priest's heels much to his chagrin. She has no patience for his machinations that he has been up to without her consent. Hers is a wasted role, in my honest opinion. She is given very little to do but bitch and moan about the way things are going. She isn't even introduced until about the halfway point of the film and seemingly almost out of nowhere.
FINAL THOUGHTS
Though a flawed film, I must reiterate that Tunnicliffe did the best he could with his limited budget ($350,000). It really shows that he did. Tunnicliffe should be proud of this movie and I hope that he is. There's scads of directors out there who couldn't do anywhere near this good with even two or three times the amount of money, I totally dig this flick and watch it now with the original four when I feel like revisiting the series. Too bad I couldn't say much more about it as it comes off a lot like THE EXORCIST III: LEGION and SE7EN as well as being a solid entry in the HELLRAISER series.
Three Shriek Girls




This review copyright 2001 E.C.McMullen Jr.