NEVER CRY WEREWOLF
- 2010
by L. A. Banks
St. Martin's Paperbacks
Mass Market PPB - 323 pages
978-0-312-94300-4
Like the rest of the publishing world right now, urban fantasy is changing. Ask ten writers of urban fantasy what they write and where it should be placed in the bookstore, and you'll likely get as many different answers. I've found the urban fantasy I read placed in the science fiction and fantasy section, the mainstream fiction section, the YA section, even the romance section.
No one seems to know what to do with it because it covers a lot of different ideas and creatures, running the gamut from our beloved Universal Monsters – that is to say, vampires, werewolves, Victor-von-Frankenstein-type monsters, zombies, and the like – to fairies and other fey creatures, both seelye and unseelye (and aren't the unseelyes so much more fun?) to mermaids and other beings you'd expect in fairy tales. Urban fantasy can be gritty, sexy, hard-boiled, funny, or combinations thereof, but it's always exciting.
No one knows who came up with urban fantasy first, bringing monsters into our world. Some argue that it goes as far back as Bram Stoker and DRACULA, Mary Shelley and FRANKENSTEIN, maybe back to the collections of the Brothers Grimm and Hans Christian Anderson. In our day, though, Emma Bull's WAR FOR THE OAKS is arguably an excellent example of the (re-)emerging genre. A lot of authors have contributed work to it – many, such as Anne Rice, believing at the time they were writing some form of horror. Vampires, after all. But like other emerging genres, urban fantasy started as "slipstream," one that took tropes and archetypes from several other established areas and put them together in a mashup.
Now that mashup is becoming a recognized area of its own, even though it still doesn't have a section in the library or the bookstore, and L. A. Banks is a prime and wonderful example of the fiction found therein. I am a latecomer to L. A.'s fiction. There are times when I don't start reading an author until after I've met them.
I had lunch with L. A. at a convention, and she sent me a copy of NEVER CRY WEREWOLF, the fifth installment in her Crimson Moon series. I have to admit, I cracked it with a doubtful heart. I love puns, and Piers Anthony made a career out of them, though he lost me after the tenth book. You can only take so many, right? So my first thought was trepidation, wondering if I'd consigned myself to another series of literary pun-ishment.
I needn't have worried. Leslie Banks has earned her rising star in the field.
She not only creates memorable characters that have lives of their own, but she's a careful series writer, bringing the newcomer up to date in a way that summarizes but does not ruin the previous books, should one decide to go back and read them. Even so, for the first chapter or two, I felt like the fish out of water I obviously was, starting in the middle, but Banks nurtured me along with her prose, bringing me up to date as far as who was related to whom and how and what her beasts of choice in the story were and how they affected the plot.
L.A. Banks, at least in the Crimson Moon series, is a werewolf writer. But not just any werewolf writer. Her protagonist, Sasha Trudeau is a Shadow Wolf. Slightly different from true werewolves, which also exist in her books, shadow wolves can travel great distances by stepping into the shadows, then using the portals they find there to move through the worlds into other shadows, yards, miles or great distances away. In NEVER CRY WEREWOLF, her wolves regularly travel from Colorado to New Orleans and back again.
NEVER CRY WEREWOLF begins with army Captain Trudeau reporting to her superior officers at NORAD regarding the unfortunately public but successful mission to New Orleans from the previous book. There had been a battle between supernatural factions there, and Trudeau, both in her capacity as co-leader of a shadow wolf tribe and team leader for the the military's Paranormal Containment Unit was there in the thick of it.
The military considers the mission botched because of its public exposure, and she is relieved of duty, replaced by another team, one composed of mortals to investigate the new and violently bloody single-victim attacks now occurring in the Louisiana city. Trudeau and her team knows the newcomers, despite their toughness won't last long without full knowledge of what they're getting into, despite the expertise, experience and arrogance of the group and their commander. Throw into the mix that the team commander, Colonel Madison, regards Trudeau and her shadow wolves as a threat to be eliminated.
Meanwhile, the UCE (United Council of Entities), the paranormal equivalent of the united nations, has convened, each group sending representatives from their various courts and parliaments to a meeting to decide who was at fault in the recent battle, and the vampire clans accuse the wolves, both were- and shadow wolves, of the wrongdoing. If found guilty, they will be thrust out of the UCE and left without a vote, essentially anathema to the paranormal community.
Trudeau must not only deal with the military situation, but go AWOL to do so, confronting not only the vampires and a far more powerful enemy she's not encountered in this form before, but also discord and threats from within the ranks of her beloved military.
NEVER CRY WEREWOLF, despite its misleading title, is a sexy, exciting, page-turning jackhammer of a novel that takes on a life of its own and doesn't allow you to put it down. I lost sleep and missed deadlines because of this book. Banks not only has the storytelling gift, not only in her ability to develop and carry suspense in a well paced story, but she creates characters that are so real, you actually come to care about who they are and whether they reach their goals. And she has the talent to do it in broad strokes.
She's also written one of the most compelling love scenes I've ever read. You'll find that in this book too.
Don't allow yourself the misfortune of missing out on L. A. Banks' work. Pick up one of her books. You'll be better for it. She delivers the goods. Four bookwyrms for this one.
I'm looking forward to book number six.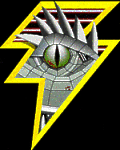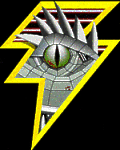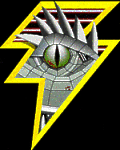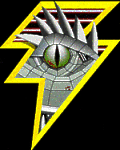 This review copyright 2011 E.C.McMullen Jr.