Link to us!



If you would like to use the graphic above, just save the icon image to your server and link it back to feoamante.com!
MAMA FISH
- 2009
by Rio Youers
Shroud Publishing
ISBN: 0-98198940-3
"Plag Meen"
Deep characterization. Character study. Backstory. Exploration of a person's history, thoughts, feelings and needs.

Tomato, tomahto. By any name you care to call it, it's the practice of investigating all the appropriate aspects of the main character by telling us the relevant story of how that person came by the attitude or outlook he has because it becomes important and pertinent to the outcome of the plot at hand. What makes her tick? Why is he such a creep? Why is she so nice? And why is it important to the story?
For example, in the exposition of Stephen King's The Shining, he frequently takes us on long tangents, telling us stories of how Jack Torrance became the man he is, first telling us the tale of how he had an altercation with a student at a prominent university in Maine, and was forced to leave because of it. We as readers receive an account of how he hit something on a drunken drive one night, and how he accidentally broke the arm of his mildly misbehaving child after drinking. These are all smaller stories that collect together to make a greater tale. But without them, the tragicomedy that was Jack Torrance's life would not hit us with half the power and poignancy it does when he starts to lose it at the Overlook Hotel.
Three separate but interlocked tales are going on in Rio Youers's short novel MAMA FISH to make it the story it is. First, we have the tale of the narrator, Patrick Beauchamp, as a young man and what he discovers about his classmate, the grotesque Kelvin Fish. Secondly, Patrick's tale as a middle-aged husband and father with a new disability, and third, the story of what Kelvin Fish and Mama Fish can do for Patrick.
The young Patrick needs friends. Like many, he is very lonely in high school. Even though he makes decent grades and plays on the baseball team and should be among the popular, he is not. With few friends to talk to, he fixates on outcast Kelvin Fish.

Kelvin Fish is not merely a friendless geek. Kelvin is a true pariah. "Did you see that brown stuff growing in Kelvin Fish's ears?" He is left to himself because he is physically repulsive and emotionally unavailable, different "His left eye … by early afternoon, there'd usually be a clump of orange gloop nesting in the corner (I once saw him dig this clump out with the tip of one finger and pop it nonchalantly into his mouth)." Patrick makes an attempt to talk to Kelvin, but cannot be sure if he got through. "I knew there was a regular boy inside that Herman Munster-like exterior."
Patrick doesn't give up, but even as he tries to become Kelvin's friend, he wonders what kind of mother could have produced such a child. But as he says, "nothing – no mental sensing … could have prepared me for Mama Fish."
After a try or two to make friends, with varying degrees of success, the narrator finally follows Kelvin home, just to see if he can actually make a personal connection when he finds several older boy beating Kelvin up. As a stand-up guy, Patrick inserts himself into the problem, and it ends with Kelvin running out into traffic where he is struck not once, but several times. He flies through the air, and Patrick hears several fatal crunching sounds.

Then Kelvin gets up and walks home, uttering over and again the mysterious phrase "Plag meen."
This is where Patrick learns he must know what's going on. Mama Fish is the story of who Kelvin is and what he has to offer, told by intertwining the three separate stories together to show us – very clearly – who our narrator is, what he needs and why he does what he does, whether the reader agrees or not.

Patrick moved away long after the incident, and we return to him as an adult trying to deal with several things at once: his wife, his family, and his newly revised life. He has become wheelchair bound.
"Plag meen" will take on greater importance as Patrick learns its chilling meaning and relevance.
The story itself is relatively short, but we are taken with Patrick through several experiences, some warm, some heartbreaking, some chilling, and a story that could have been merely acceptable in the hands of a lesser writer becomes a page-turning mystery in Youers' hands.
He takes the reader through Patrick's sights, smells, sounds and experiences, wrapping them and rolling them like the layers of a parfait until we understand as he does the significance of "Plag meen." We become engrossed with him in a way that we never could have were we merely told what happened.

Canadian Rio Youers (whose name, for you newcomers to his work, rhymes, so he says himself, with Leo Sewers) has written four books, including the recent Everdead and the to-be-released END TIMES. His work reflects a bit of Stephen King, particularly in his use of deep characterization. When I asked him about this, he described King as "a huge influence, along with Peter Straub (GHOST STORY) and Clive Barker (BOOKS OF BLOOD, IMAJICA)." But he also expressed an appreciation ("rocks my world") for Cormac McCarthy (BLOOD MERIDIAN) and Graham Greene (THE QUIET AMERICAN).

But Youers brings his own voice to the party, a voice that shines through, even in first person, and his nonlinear approach to this story shows a preplanned and thought-out use of it. I myself have tried this nonlinear approach, and it worked for me once, but I firmly believe my success with it was largely accidental. Youers jumps back and forth through time, playing with it as though born outside its influence. He pulls out incidents in Patrick's life and uses them as building blocks, giving us only the relevant and important bits, literally constructing the story in such a fashion not only as to give us clues to the ending, but to build the plot to its climax.
And he makes it look easy. Dammit.
Not only do I give this book five bookwryms, but I look forward to devouring his bookshelf as fast as I can acquire its contents. Go get MAMA FISH, and go get it now before you miss out on this future classic.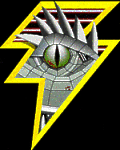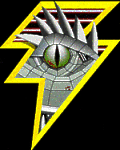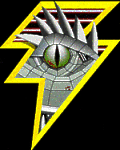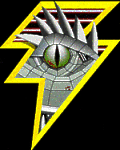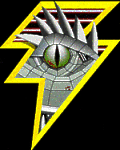 This review copyright 2009 E.C.McMullen Jr.