Review by
Mark Worthen

MATHESON UNCOLLECTED Vol. TWO

- 2010
Collected by Richard Matheson
Gauntlett Publications
$55.00 US
ISBN: 1-93426717-1
Richard Matheson is a minimalist. And quite a brilliant one.
By that, I mean he has a talent for painting large detailed pictures with only broad sentence strokes, depending on the reader's background to fill in any blanks. And he's very, very good at it. It's partially because his characters are so everyman and matter-of-fact – things that either could happen to anyone or sure seem like they ought to be able to.
Matheson has been producing books, screenplays and teleplays since 1950.
Let's have a look at some of the great things Matheson has written. Let's start with something lots of people know. Star Trek's "The Enemy Within," considered by many to be one of the best episodes. Not a Trek fan? Try the Twilight Zone, "Nightmare at 20,000 Feet," as well as (lest we overdo the Shatner motif), "Little Girl Lost" and others. He wrote both of the pilots for THE NIGHT STALKER, and the novels, The Shrinking Man, Bid Time Return (Somewhere in Time), I Am Legend, A Stir of Echoes and What Dreams May Come, all of which were made into major motion pictures. Matheson has contributed some of the coolest literature and pop culture America has to offer.
His first publication also happens to be the first of his stories I ever read: "Born of Man and Woman." This short tale recounts the first-person story of a child chained in a basement – it seems as though the poor thing is neglected and partially mad. Then we find out the creature is...
I have to say I'm a big fan. While, like everyone else, he's written a couple things I don't care for, most of his novels, short work and TV and movie material is masterful.
So when I was asked to review MATHESON UNCOLLECTED, VOLUME TWO, I rubbed my hands together like a mad scientist presented with a pool of water and a new shiver of sharks.
I dug into the book with gusto and met with stories I loved and stories I cared less for.
The press release states the material contained in the book consists of several nearly "impossible-to-find" short stories, three unfinished novels, which he himself states he wish he'd finished (as do I), and his unpublished screenplay for What Dreams May Come.
Let's have a look at some of the contents:
Mountains of the Mind is an unfinished novel which I enjoyed. The love interest seemed a little bit two dimensional, but her role seemed mainly as motivation to Our Hero. He finds himself obsessed with a mountain range he cannot identify, a range that matches a printout of his brainwaves. His search proves fruitful, and what he finds there astounds him. Unfortunately, the conflict is not resolved – I got the feeling there was a lot more to come from this story.
"The Hunt" is a western. I have a weakness for westerns, and really enjoyed this story of a tortured sheriff forced to choose between duty and family, chasing down his own son.
"Now Die in It" is a short story in which a man receives a life-threatening phone call. If this story were published today, it would be kind of trite, but Matheson penned this tale in 1958, before many of today's most deprecated clichés became set in stone. It would have been perfect for the Alfred Hitchcock Hour back in the fifties.
"Leo Rising" is the setup to a pun, but it's also a bit poignant in that a man brings about the fate he fears most by trying hard to avoid it.
"Where There's a Will," written with his son, Richard Christian Matheson, is the story of a man buried alive, but refuses to accept his fate. I liked this story, despite the fact that I saw the ending coming. It ends the only way it can.
"Getting Together" is told in an at-the-table-over-drinks style that today would be rejected by an editor for being too much narration and not enough scene. But the point of the story is not the characters, but the continued attempts by the two characters to remain together.
"Person to Person." I loved this story; it's vintage Matheson. A man who hears voices. He becomes convinced he is a victim, first of a government plot, then of something more sinister.
"Portrait" and "Portrait Illustration." Portrait is an actual sketch of a skeleton holding a picture against his body. Where the picture blocks the bony body, it shows skin and clothing in the appropriate places. The short paragraph that goes with it is a tongue-in-cheek back-story of the osteological portrayal.
"Haircut" was a cool story, seeming almost a sequel to "Where There's a Will." A barber has a most unusual encounter with a most unusual customer.
Red Is the Color of Desire I really enjoyed, but this unfinished novel moved very slowly. Unlike the others, it had an outlined ending. Classic quiet horror with a slow build, with a Hitchcockian flavor where the reader thinks he knows where the story's going, but the lead character doesn't.
The House of the Dead grabbed me. I would have paid money for a finished version of this piece. I liked the characters, the interviewer, the haunted manor of a dead artist and his troubled wife. I really like slow-building quiet horror told in a creepy and mysterious tone.
What Dreams May Come is the unpublished screenplay Matheson wrote for the movie, and is worth the price of admission all by itself. This script ultimately did not get used in favor of a script by Ronald Bass, which changed the story a bit. I would have liked to see this version filmed, instead.
There is an alternate version of The House of the Dead in the lettered edition, which I did not have access to.
I found it interesting that the main characters in Desire, Dead and Dreams were all named Chris (for his son?) and the first two mentioned a rather haunting modernist work by Bartok, "Music for Stringed Instruments, Percussion and Celeste" (commissioned and written in 1936 to commemorate the Basel Chamber Orchestra's tenth anniversary). It's almost as if he heard the music and tried repeatedly to write story around it, discarding several attempts, and finally not satisfied with any of them, moved on to another project.
While Matheson is one of the elder statesmen of horror, thrillers and westerns and I love his body of work as a whole, some of the stories in this book seemed to be the leftovers from the full meal. And as a book entitled Matheson Uncollected – and a volume two at that – it's work that is not necessarily up to his normal standard. Matheson collectors will want this one – in fact, they'll want the lettered edition. But as for simple reading value – with a couple of notable exceptions – I'd call it a collection of pot-boilers.
Four bookwyrms because of the innovation Matheson shows at the time some of these stories were put to paper and because of the unpublished movie script. The book should be read, even if some of the stories in it are not up to his usual brilliant standard.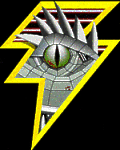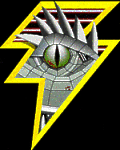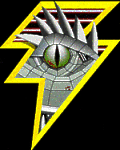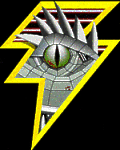 This review copyright 2010 E.C.McMullen Jr.