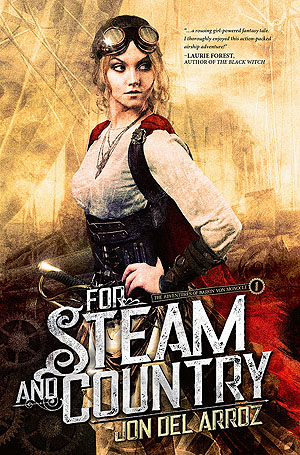 WORLDCON KERFUFFLE




By

E.C. McMullen Jr.


Here at Feo Amante's Horror Thriller, I don't get involved with artists attacking each other. It's gossip. When an industry attacks an artist or vice versa, I consider it news, but those moments are rare.

Well today the moon turned blue.

Kevin Roche of WorldCon 76, in a way I would describe as flamboyant, accused best selling SteamPunk science fiction writer Jon Del Arroz, of being a bullying racist and refused to allow Arroz to attend WorldCon 76.

Just what did Jon Del Arroz do to be called out as a bullying racist?

Kevin posted on his worldcon76.org website,

"Worldcon 76 has chosen to reduce Jonathan Del Arroz's membership status from attending to supporting. He will not be allowed to attend the convention in person. Mr. Del Arroz's supporting membership preserves his rights to participate in the Hugo Awards nomination and voting process. He was informed earlier today of our decision via email.

We have taken this step because he has made it clear that he fully intends to break our code of conduct. We take that seriously. Worldcon 76 strives to be an inclusive place in fandom, as difficult as that can be, and racist and bullying behavior is not acceptable at our Worldcon. This expulsion is one step towards eliminating such behavior and was not taken lightly. The senior staff and board are in agreement about the decision and it is final. If you have any questions or concerns feel free to share them via email to IRT@worldcon76.org"

Kevin and crew repeated this accusation and punishment on their Facebook page.

Okay. Well again, Just what the hell did Jon do?

For now, Kevin and crew are also terribly upset that Arroz has chosen to publicly defend himself, on his own website, over WorldCon76 publicly calling him a bullying racist on their website; and Facebook.

Here is the expulsion notice Jonathan got from WorldCon76 Lori Buschbaum, Incident Response Team arena head -


RIGHT CLICK TO OPEN IMAGE IN NEW TAB
Judging by the comments from a variety of attendees or now former attendees, as well as the repeated direct threats of the moderators, Worldcon76 appears to have set its hair on fire over this latest in a long string of manufactured tempests.
Regardless of what side of the debate you find yourself on, it's clear that an event that is supposed to be about the future, is regressing ever further thanks to Kevin Roche and the Senior Staff, who have opened WorldCon76 itself up to serious litigation.
Kevin and crew can tap dance around the specific issue and threaten their rebellious members all they want, but they've unprofessionally gone out of their way to tear someone down with serious charges in their attack against a specific individual's character and they may find themselves obligated, by law to back that up.
Maybe Kevin and crew may have a solid reason for doing what they are doing. We don't know because they refuse to be forthcoming with evidence. They are only forthcoming with character assassination and punishment.
The war is never going to stop. Oceana must have enemies.
Drilling down through posts and comments from WorldCon76, I found buried among the copious verbiage that Jonathan Del Arroz was threatened (which is no secret. Jonathan is often threatened repeatedly by SFWA members who call him a "Taco Eater", as well as the anon doxxing). Arroz made it clear that he would defend himself, though he didn't say how: Have security remove the person? Have them arrested? What? Where is the racist bullying?
Arroz also planned to video record people, his attackers it seems, in a public place without their permission.
In a place suffused with security cameras and thousands of people with personal cameras everywhere and everyone Instagramming, Snapchatting, Facebooking, etc. Arroz planned to USE his camera as well. Is that the atrocity?
Oh clutch my pearls!