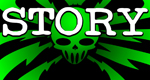 Support This Site

When You Buy My Books
E.C. McMullen Jr.
PERPETUAL
BULLET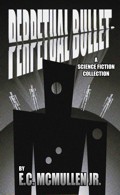 "'Some People' ... may be the standout story in the book."
-

John Grant

, Infinityplus

E.C. McMullen Jr.
WILLOW BLUE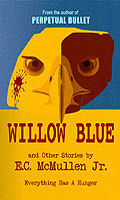 "'Willow Blue' will burrow under your skin and stay there long after you've put the book down."
- Jeffrey Reddick, Creator of
FINAL DESTINATION

IN OTHER BOOKS
E.C. McMullen Jr.'s
short story
CEDO LOOKED LIKE PEOPLE
in the anthology
FEAR THE REAPER


"This Ray Bradbury-esque is one of the most memorable and one of the more original stories I've read in a long time."
- Amazon Review

HORROR 201:
The Silver Scream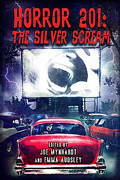 Filmmaker's Guidebook
featuring
RAY BRADBURY,
JOHN CARPENTER,
WES CRAVEN,
TOM HOLLAND,
E.C. McMULLEN Jr.,
GEORGE A. ROMERO,
and many more.

Robert S. Rhine's
SATAN'S 3-RING
CIRCUS OF HELL


Forward by
GAHAN WILSON &
FEO AMANTE.
Featuring comics by
ALEX PARDEE,
WILLIAM STOUT,
STEVE BISSETTE,
FRANK DIETZ,
JIM SMITH,
FRANK FORTE,
ERIC PIGORS,
MIKE SOSNOWSKI,
OMAHA PEREZ,
DAVID HARTMAN,
STEVEN MANNION,
and more!
Review by
E.C. McMullen Jr.

28 DAYS LATER: THE AFTERMATH

- 2007
Writer: Steve Niles
Artists: Diego Olmos, Matt Jones
Fox Atomic
$17.99 US / $19.99 CAN
ISBN: 978-006123676-1
28 DAYS LATER: THE AFTERMATH, was supposed to be a bridge between 28 DAYS LATER and 28 WEEKS LATER. It doesn't do that. Instead Steve Niles graphic novel gives us a reason why the rage virus was created.
This is actually a prequel to 28 DAYS LATER. Unfortunately, Niles uses that oldest of cliche chestnuts: unethical scientists and a government/military conspiracy. Granted this was once new - in the 1800s when Calvinists were trying to demonize science.
Again with the government/military conspiracy.
This is pretty much contrary to what Danny Boyle intended. In his movie the reason was simple. The researchers were doing animal experiments to study "rage" and the bone-head ALF types were the villians for ignorantly releasing something they knew nothing about. It was the ALF type terrorists that were responsible for the destruction of humanity.

Still, Niles' first story of a unethical lead scientist and his assistant - who needs no help giving in to rage - is well written and the art by Diego Olmos and Matt Jones is superb - except for the silly raisin de eater leaning toward mad scientists and government conspiracies. Not that such things can't happen, but MAN has that ever been done to death. Yammering on about government conspiracies and evil military is how corrupt politicians get elected by constituent morons.

The first story gets a bit better when Niles takes it to the ground level. The virus is released and we witness how it affects a family. As the insanity makes itself apparent and the fear and adrenalin starts pumping, the family makes some hard choices they would have never considered in calmer moments when they would have a chance to think things through. As is often the case in a high tension moment of split second decisions, bad choices are made and there is no time to reconsider.

The third story involves what could be the lone survivor of a city. He claims the city as his own and sets himself about the task of cleaning it of the infected. When he discovers that he isn't the lone survivor, the decision he makes reveals the madness of those we would otherwise consider sane.

The final story takes on a dark nihilistic tone as survivors are rounded up by a military trying to protect and isolate the uninfected. But as the emergency continues, the survivors grow paranoid and buy into the delusion that their protectors are really their captors, bent on doing some imagined harm (think "911 Truthers" or Mrs. Carmody and her bunch from Stephen King's THE MIST). When the uninfected start going mad from cabin fever, it's hard to tell the sick from the healthy.

Overall 28 DAYS LATER: THE AFTERMATH is a good read and the artwork and coloring is great! The plus is in the characters and visuals, the minus is in the four different plots. The stories were all mediocre but they had well written players. I know for a fact that Steve Niles is a good writer. What I don't know is if this was just a paycheck to him or he had to work within the parameters of what Fox Atomic set for him. Once in a while we see Movie tie-in comics that severly outshine the movie they were meant to support. If you like conspiracy stories, consider that someone above Niles may not have wanted the graphic novel to outshine the movie. Maybe someone wanted something a little different to happen!

Or maybe, just maybe, there was a secret scientific government military conspiracy designed to make SURE that wouldn't happen!

DAH! Duh! DAAHH!!!

Three fanboys.

Review copyright 2007 by E.C.McMullen Jr.