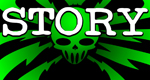 You Support This Site
When You Buy My Books
E.C. McMullen Jr.
PERPETUAL
BULLET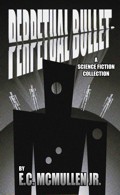 "'Some People' ... may be the standout story in the book."
-

John Grant

, Infinityplus

E.C. McMullen Jr.
WILLOW BLUE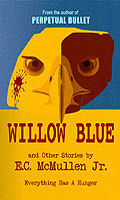 "'Willow Blue' will burrow under your skin and stay there long after you've put the book down."
- Jeffrey Reddick, Creator of
FINAL DESTINATION

IN OTHER BOOKS
E.C. McMullen Jr.'s
short story
CEDO LOOKED LIKE PEOPLE
in the anthology
FEAR THE REAPER

"This Ray Bradbury-esque is one of the most memorable and one of the more original stories I've read in a long time."
- Steve Isaak,
Goodreads

HORROR 201:
The Silver Scream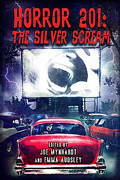 Filmmaker's Guidebook
featuring
RAY BRADBURY,
JOHN CARPENTER,
WES CRAVEN,
TOM HOLLAND,
E.C. McMULLEN Jr.,
GEORGE A. ROMERO,
and many more.



Extensively quoted in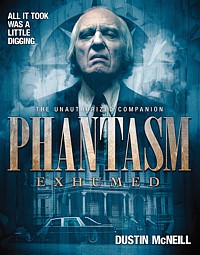 PHANTASM
EXHUMED
The Unauthorized Companion

Robert S. Rhine's
SATAN'S 3-RING
CIRCUS OF HELL

Forward by
GAHAN WILSON &
FEO AMANTE.
Featuring comics by
ALEX PARDEE,
WILLIAM STOUT,
STEVE BISSETTE,
FRANK DIETZ,
JIM SMITH,
FRANK FORTE,
ERIC PIGORS,
MIKE SOSNOWSKI,
OMAHA PEREZ,
DAVID HARTMAN,
STEVEN MANNION,
and more!

And In
CINEMA


E.C. McMullen Jr.


Head Production Designer

MINE GAMES


(Starring:
JOSEPH CROSS, BRIANA EVIGAN,
ALEX MERAZ)

Dept. head
Special Effects Make-Up
(SFX MUA)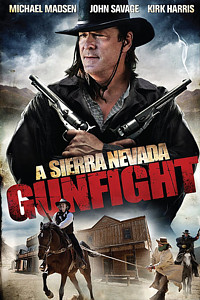 A SIERRA NEVADA
GUNFIGHT
(MICHAEL MADSEN & JOHN SAVAGE).

Production Designer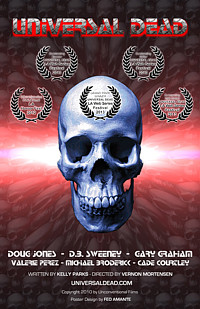 UNIVERSAL DEAD
(DOUG JONES,
D.B. SWEENEY,
GARY GRAHAM)

Art Director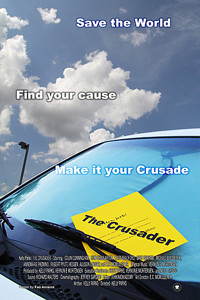 THE CRUSADER
(COLIN CUNNINGHAM,
GARY GRAHAM)
Review by
Kelly Parks

28 WEEKS LATER

- 2007
USA Release: May 11, 2007
British Film Council / Canal+ / DNA Films / Figment Films / Fox Searchlight Pictures / 20th Century Fox
Rating: Australia: MA / Finland: K-18 / France: -16 / Germany, Norway, UK: 18 / Netherlands: 16 / Sweden: 15 / USA: R

Did you see 28 DAYS LATER, the awesome little sci-fi / horror flick from a few years ago? Man that was a good movie. But you had to wonder what happened next. And more importantly, you had to wonder if the sequel would be as good as the original.
28 WEEKS LATER was directed by Juan Carlos Fresnadillo (INTACTO) and written by Mr. Fresnadillo along with Rowan Joffe, Jesus Olmo (FLORES MUERTAS) and Enrique Lopez Lavingne. Just to recap, this is a sequel to 28 DAYS LATER, which told the apocalyptic story of the Rage virus being released in Britain. People infected with the virus immediately go into a blood-drooling homicidal rage, killing everyone they see (except other infected). Their blood and saliva carry the virus so if they bleed on you then you become one of them, which means the virus spreads through crowds very fast.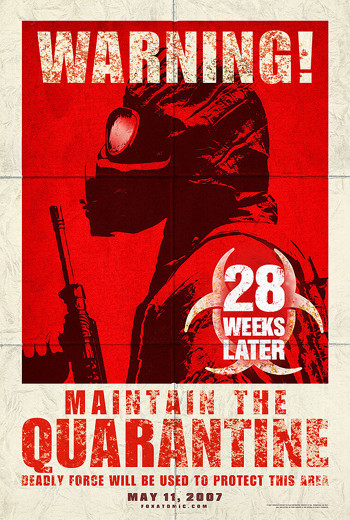 The infected aren't zombies – they're living people made dangerous by the virus. Which means the infection ends when all the infected starve to death.
28 WEEKS LATER begins with a group of survivors holed up in a country cottage somewhere in England. Don (Robert Carlyle: THE WORLD IS NOT ENOUGH) and Alice (Catherine McCormack: SHADOW OF THE VAMPIRE, A SOUND OF THUNDER) prepare the last of their food for themselves and the other survivors and remark how grateful they are that their children are away at boarding school in Spain.
And then something bad happens and Don illustrates why cowards die a thousand deaths but heroes only one.
Cut to 28 weeks after the events of the last movie and we see that a NATO force lead by the U.S. Army has begun to reclaim London. A "Green Zone" has been established in the city center and is opened for resettlement. Brits who had the good fortune to be overseas when the disaster occurred are brought in to rebuild the British nation which has essentially ceased to exist.
Among the settlers are teenager Tammy (Imogen Poots: V FOR VENDETTA) and twelve-year-old Andy (Mackintosh Muggleton), the children of Don and Alice. The army medic tells them that the Infected are all dead but only the Green Zone has been cleared of bodies, which still contain active Rage virus.
Tammy and Andy are re-united with their father. And then they do something remarkably stupid, given all that they were just told about the Green Zone vs. the rest of London. Their actions result in an awkward discovery and the rescue of what at first seems to be an uninfected survivor.
The new arrival is infected but not showing any symptoms. She's immune because she's a carrier.
That sounds like a great reason to pause for a
!!!SCIENCE MOMENT!!!:
The most famous "healthy carrier", of course, is Typhoid Mary, who carried and spread typhoid fever even though she never actually got it. This is usually the result of a mutant gene that keeps the disease from taking its course. The portrayal of just such an individual here is perfectly reasonable and represents a good news bad news situation, since on the one hand she's potentially the source of a vaccine or even a cure, but on the other hand she's really dangerous because she's a Rage virus incubator.
And that's all I'll say about that. What I want to talk about now is stupidity. Many of the actions taken by various individuals are just plain moronic and after a while that gets annoying. The ending depends on one character doing something so contrary to his training and to common sense that I hurt myself rolling my eyes too hard.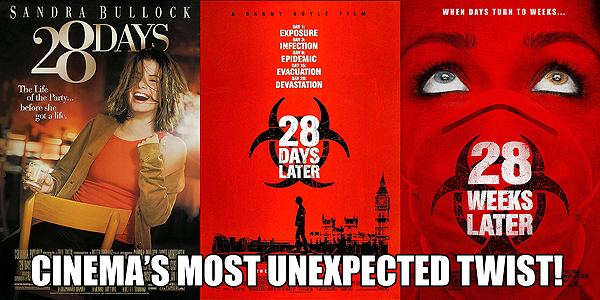 But far, far more annoying than anything any character does is the director is in love with these endless "shaky camera" shots. The camera is so shaky so much of the time that I had no damn idea what was going on!
This could have been a decent, by-the-numbers sequel. But a mentally challenged script combined with a series of bizarre directorial choices ruined whatever chance it had to be entertaining. I give it two shriek girls.



This review copyright 2007 E.C.McMullen Jr.