Review by
Kelly Parks

THE ARRIVAL

- 1996
Live Entertainment, Orion Pictures, Artisan Entertainment
Rated: Australia: M / Portugal: M/12 / Spain: 7 / UK: 15 / USA: PG-13
THE ARRIVAL was written and directed by David Twohy (PITCH BLACK, IMPOSTOR, BELOW). It opens with environmental scientist Ilana Green (Lindsey Crouse: PROGENY, IMPOSTOR) examining a green field peppered with flowers. She's wearing a parka but the area doesn't seem especially cold. That, in fact, is what turns out to be so odd as the view expands and we see this green field is in the Arctic. It shouldn't be there.
We cut to a radio telescope in the middle of nowhere, U.S.A. Zane Zaminski (Charlie Sheen: RED DAWN, THE WRAITH, GRIZZLY II) and his assistant Calvin (Richard Schiff: SE7EN, JURASSIC PARK II) are studying the radio output of a nearby star as part of a search for alien intelligence. To their astonishment they suddenly get a very strong signal but before they can get independent confirmation the signal vanishes.
Zane's discovery isn't greeted (by his employers at NASA) with the enthusiasm one would expect. In fact Zane's boss Phil Gordian (Ron Silver: THE ENTITY, TIMECOP) fires Zane for a variety of minor offenses. Then their tapes are erased. Then these oddly serious guys show up asking questions. If one were of a conspiratorial mindset…
Which Zane is or we wouldn't have much of a movie. He gets a job as a satellite dish TV installer but spends his spare time investigating the conspiracy and ignoring his long-suffering girlfriend, Char (Teri Polo: VAN HELSING CHRONICLES [TV], TALES FROM THE CRYPT [TV]). In what I must say is a pretty brilliant move, Zane networks a bunch of suburban satellite dishes together to form a phased array. He uses it late at night to look for the signal that started this whole mess. The kind of satellite dishes people have in their backyards and on their roofs aren't able to pick up the frequencies radio astronomers are usually interested in but earlier in the film it was established that Zane's research was unusual in that it was looking in the megahertz range which is where satellite TV happens to be broadcast so all the bases are covered. Gotta give credit where is due.
Where I take it away is the unfortunate character of Kiki (Tony T. Johnson). Kiki is the jive-talkin' black kid who Zane not only befriends but lets hang out in his unauthorized radio astronomy lab in the middle of the night. Kiki is also a cartoonish example of what a very, very white man might imagine a hip, street black adolescent sounds like. It's truly painful to watch.
Other than that things move pretty fast. Zane is just the right mix of obsessive personality and geek and the story gets really interesting when he and Ilana finally meet and compare notes. What the hell is going on?
If you watch movies like this at all you know two things: First, there are aliens involved somehow and second, this is either a government conspiracy to cover up the aliens or it's an alien conspiracy to take over the government / world/ etc. In an oblique attempt to give you a hint about that I offer a
!!!SCIENCE MOMENT!!!:
I believe single-celled life is common and will be found through out the galaxy. Multi-cellular life (plants / animals / us), on the other hand, requires a very narrow range of conditions and is probably very rare (see "Rare Earth" by Ward and Brownlee). Intelligent life is such an absolute fluke (see almost anything by Stephen J. Gould) that it's orders of magnitude rarer still. What I'm getting at is that I don't expect us to meet anybody once we invent warp drive. I think we're alone.
That being said I must say that the aliens here are portrayed believably enough for me to suspend my disbelief. Their motivations and actions are, shall we say, within acceptable limits. That's high praise from me.
High praise is fine, you say, but how many shriek girls is it equal to? Normally it's worth four but I simply must take one away for Kiki. THE ARRIVAL gets three shriek girls.




This review copyright 2004 E.C.McMullen Jr.
LOVE THIS SITE?
Support it when you buy my books
E.C. McMullen Jr.
PERPETUAL BULLET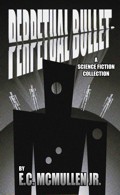 "'Some People' ... may be the standout story in the book."
- John Grant, Infinityplus

WILLOW BLUE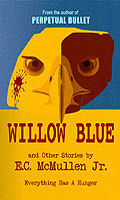 "'Willow Blue' will burrow under your skin and stay there long after you've put the book down."
- Jeffrey Reddick, Creator of
FINAL DESTINATION

IN OTHER BOOKS
E.C. McMullen Jr.'s
short story
CEDO LOOKED LIKE PEOPLE
in the anthology
FEAR THE REAPER


"This Ray Bradbury-esque is one of the most memorable and one of the more original stories I've read in a long time."
- Amazon Review
HORROR 201: The Silver Scream
PAPERBACK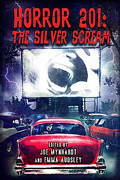 Filmmaker's Guidebook
featuring
RAY BRADBURY,
JOHN CARPENTER,
WES CRAVEN,
TOM HOLLAND,
E.C. McMULLEN Jr.,
GEORGE A. ROMERO,
and many more.
Extensively quoted in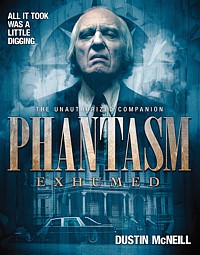 PHANTASM EXHUMED
The Unauthorized Companion

Robert S. Rhine's
SATAN'S 3-RING CIRCUS OF HELL


Forward by
GAHAN WILSON &
FEO AMANTE.
Featuring comics by
ALEX PARDEE,
WILLIAM STOUT,
STEVE BISSETTE,
FRANK DIETZ,
JIM SMITH,
FRANK FORTE,
ERIC PIGORS,
MIKE SOSNOWSKI,
OMAHA PEREZ,
DAVID HARTMAN,
STEVEN MANNION,
and more!
Also
IN CINEMA
E.C. McMullen Jr.
HEAD PRODUCTION DESIGNER


MINE GAMES
(Starring:
JOSEPH CROSS, BRIANA EVIGAN,
ALEX MERAZ)
Dept. head
SPECIAL EFFECTS MAKE-UP
(SFX MUA) and Michael Madsen's stunt double on the movie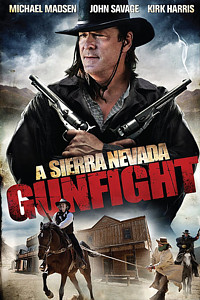 A SIERRA NEVADA GUNFIGHT
(MICHAEL MADSEN & JOHN SAVAGE).

PRODUCTION DESIGNER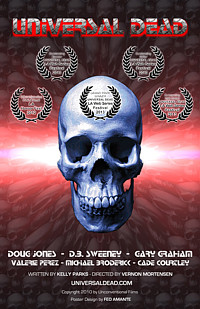 UNIVERSAL DEAD
(DOUG JONES,
D.B. SWEENEY,
GARY GRAHAM)

ART DIRECTOR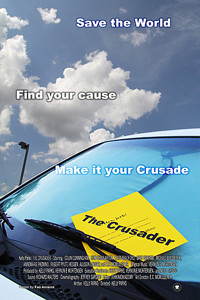 THE CRUSADER
(COLIN CUNNINGHAM,
GARY GRAHAM)