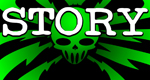 You Support This Site
When You Buy My Books
E.C. McMullen Jr.
PERPETUAL
BULLET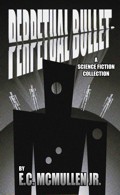 "'Some People' ... may be the standout story in the book."
-

John Grant

, Infinityplus

E.C. McMullen Jr.
WILLOW BLUE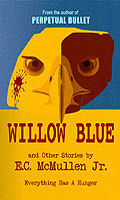 "'Willow Blue' will burrow under your skin and stay there long after you've put the book down."
- Jeffrey Reddick, Creator of
FINAL DESTINATION

IN OTHER BOOKS
E.C. McMullen Jr.'s
short story
CEDO LOOKED LIKE PEOPLE
in the anthology
FEAR THE REAPER

"This Ray Bradbury-esque is one of the most memorable and one of the more original stories I've read in a long time."
- Steve Isaak,
Goodreads

HORROR 201:
The Silver Scream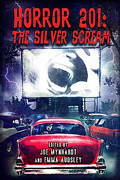 Filmmaker's Guidebook
featuring
RAY BRADBURY,
JOHN CARPENTER,
WES CRAVEN,
TOM HOLLAND,
E.C. McMULLEN Jr.,
GEORGE A. ROMERO,
and many more.



Extensively quoted in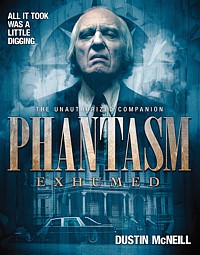 PHANTASM
EXHUMED
The Unauthorized Companion

Robert S. Rhine's
SATAN'S 3-RING
CIRCUS OF HELL

Forward by
GAHAN WILSON &
FEO AMANTE.
Featuring comics by
ALEX PARDEE,
WILLIAM STOUT,
STEVE BISSETTE,
FRANK DIETZ,
JIM SMITH,
FRANK FORTE,
ERIC PIGORS,
MIKE SOSNOWSKI,
OMAHA PEREZ,
DAVID HARTMAN,
STEVEN MANNION,
and more!

And In
CINEMA


E.C. McMullen Jr.


Head Production Designer

MINE GAMES


(Starring:
JOSEPH CROSS, BRIANA EVIGAN,
ALEX MERAZ)

Dept. head
Special Effects Make-Up
(SFX MUA)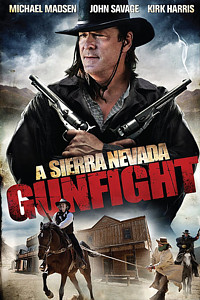 A SIERRA NEVADA
GUNFIGHT
(MICHAEL MADSEN & JOHN SAVAGE).

Production Designer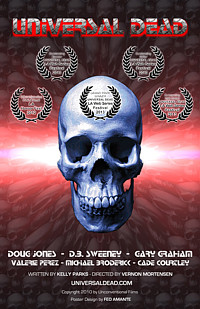 UNIVERSAL DEAD
(DOUG JONES,
D.B. SWEENEY,
GARY GRAHAM)

Art Director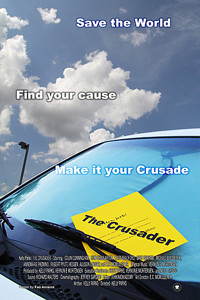 THE CRUSADER
(COLIN CUNNINGHAM,
GARY GRAHAM)
Review by
Kelly Parks

THE LOST WORLD: JURASSIC PARK

- 1997
USA Release: May 29, 1997
Universal Studios
Rated: Australia, Canada, Ireland, Israel, Singapore, UK: PG / Iceland: 10 / India: UA / Brazil: Livre / Hong Kong: II / Netherlands: 6 / Peru: PT / Argentina, Spain: 13 / Chile: TE / Finland: K-12/9 / France: U / Germany, South Korea: 12 / Netherlands: AL / Norway: 11 / Portugal: M/12 / Sweden: 11 / USA: PG-13
The mark of a good movie is characters you care about. Sometimes they mean so much to you that you wonder what happened to them next, hence the appeal of sequels. Be careful what you wish for.
THE LOST WORLD: JURASSIC PARK was directed, again, by Steven Spielberg (JAWS) and written by David Koepp (STIR OF ECHOES), based on the novel by Michael Crichton (ANDROMEDA STRAIN, COMA, JURASSIC PARK, THE 13th WARRIOR). It's important to specify THE LOST WORLD: JURASSIC PARK because there have been at least six movies titled "The Lost World". Five were based on the Arthur Conan Doyle novel of the same name.
This Lost World begins with chaos theoretician Ian Malcolm (Jeff Goldblum: INVASION OF THE BODY SNATCHERS [1978], THE FLY [1986], JURASSIC PARK) riding a subway. An obnoxious fellow passenger recognizes him and we learn from the conversation that after the incidents in the previous movie Ian went public. This violated his secrecy agreement with the corporation that owns Jurassic Park, which promptly denied everything. "Dinosaurs? What dinosaurs? We don't have any dinosaurs. That's crazy talk!" Ian was left swinging in the wind and branded a crack pot.
Which makes his destination surprising: the mansion of John Hammond (Richard Attenborough: A SEVERED HEAD), the founder of Jurassic Park. Much to Ian's horror, Hammond reveals that there was another island also populated by dinosaurs. Apparently this one is / was more of a nature preserve where the dangerous creatures were allowed to roam at will. Hammond wants to put together an expedition of scientists to study dinosaur behavior in this semi-natural habitat.
Ian's pleas for sanity fall on deaf ears as Hammond, still upbeat and enthusiastic in spite of what happened last time and in spite of being on his deathbed, gleefully describes the expedition and lists the other members. Ian gives a firm "No!" until he hears that his current girlfriend, Dr. Sarah Harding (Julianne Moore: HANNIBAL) has not only joined the expedition but is already in harm's way, on the island.
Also present in the mansion is Hammond's nephew Peter Ludlow (Arliss Howard: THE LESSER EVIL), the new head of the InGen Corporation.
Let's see: a wealthy corporate CEO in a Steven Spielberg movie. Do you suppose he's going to be portrayed as evil? The coldly calculating Ludlow plans on milking his uncle's dinosaurs for every ounce of profit and . . . I don't know . . . spill some oil in the process just to be evil because everyone knows that capitalism is evil. Spielberg has gotten really preachy in his old age but this movie is so thick with it I almost lost consciousness.
So of course Ian, the central character, joins the expedition. Further complications arise when Ian's teenage daughter Kelly (Vanessa Lee Chester: STEPSISTER FROM PLANET WEIRD [TV]), upset over her father's lack of attention, decides to stow away aboard one of the trailers.
So by the time Ian reaches Monster Island his girlfriend and his daughter are both there for him to defend. Plus, no matter how much he rants he can't seem to convince anyone that this place is dangerous. In spite of how obviously dangerous these huge animals are and the fact that Ian has been through this before, nobody will pay any attention to him. It gets so annoying that when things, of course, start going wrong and people become snacks I wanted Ian to tell his girlfriend,
"Ha ha! Told ya so!"
Speaking of annoying, the Hammond expedition also includes photographer Nick van Owen (Vince Vaughn: THE CELL), as close-minded an Earth-Firster as you're ever likely to meet. I know it's just Spielberg's words in Vaughn's mouth but it got to the point where I cringed each time Vaughn's character appeared on screen.
Shortly after Ian and party arrive a second expedition shows up. This group is much larger and much better equipped and is led by Hammond's nephew Ludlow. This expedition also includes hunter and guide Roland Tembo (Pete Postlethwaite: ALIEN 3). Surprisingly, he wasn't portrayed as irredeemably evil and in fact came off as rather noble. He was also the least annoying character in this movie.
Ludlow's expedition is there to round up some dino's for a new really wild animal park in San Diego. The evil exploiters of nature want to put animals in a zoo!
How . . . ordinary.
This movie is best watched with your finger poised over the fast forward button. There are some great scenes and if you're fascinated by dinosaurs then it's absolutely worth watching. I was disappointed that the Raptors, so dangerous in the first movie because they're smart, have only a cameo role in this flick. The bulk of the screen time is given to the big, dumb T. Rex.
Oh, and how about a . . .
!!!SCIENCE MOMENT!!!:
With all the lip service being paid to security procedures meant to keep these dinosaurs contained on the island, it makes you wonder why the final scene includes a pterodactyl.
"Uh, yeah, our security is absolutely air-tight. Well, except for the dinosaurs that can fly."
Morons!
Great scenes aside, this movie loses lots of points for painfully annoying dialogue. I give it two Shriek Girls.



This review copyright 2000 E.C.McMullen Jr.