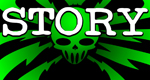 You Support This Site
When You Buy My Books
E.C. McMullen Jr.
PERPETUAL
BULLET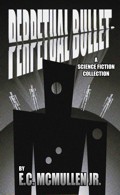 "'Some People' ... may be the standout story in the book."
-

John Grant

, Infinityplus

E.C. McMullen Jr.
WILLOW BLUE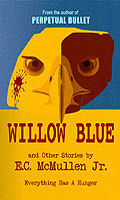 "'Willow Blue' will burrow under your skin and stay there long after you've put the book down."
- Jeffrey Reddick, Creator of
FINAL DESTINATION

IN OTHER BOOKS
E.C. McMullen Jr.'s
short story
CEDO LOOKED LIKE PEOPLE
in the anthology
FEAR THE REAPER

"This Ray Bradbury-esque is one of the most memorable and one of the more original stories I've read in a long time."
- Steve Isaak,
Goodreads

HORROR 201:
The Silver Scream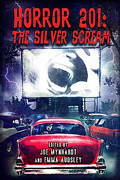 Filmmaker's Guidebook
featuring
RAY BRADBURY,
JOHN CARPENTER,
WES CRAVEN,
TOM HOLLAND,
E.C. McMULLEN Jr.,
GEORGE A. ROMERO,
and many more.



Extensively quoted in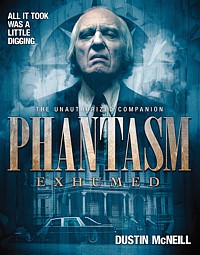 PHANTASM
EXHUMED
The Unauthorized Companion

Robert S. Rhine's
SATAN'S 3-RING
CIRCUS OF HELL

Forward by
GAHAN WILSON &
FEO AMANTE.
Featuring comics by
ALEX PARDEE,
WILLIAM STOUT,
STEVE BISSETTE,
FRANK DIETZ,
JIM SMITH,
FRANK FORTE,
ERIC PIGORS,
MIKE SOSNOWSKI,
OMAHA PEREZ,
DAVID HARTMAN,
STEVEN MANNION,
and more!

And
IN CINEMA


E.C. McMullen Jr.


Head Production Designer

MINE GAMES


(Starring:
JOSEPH CROSS, BRIANA EVIGAN,
ALEX MERAZ)

Dept. head
Special Effects Make-Up
(SFX MUA)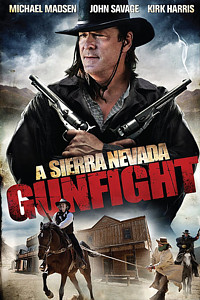 A SIERRA NEVADA
GUNFIGHT
(MICHAEL MADSEN & JOHN SAVAGE).

Production Designer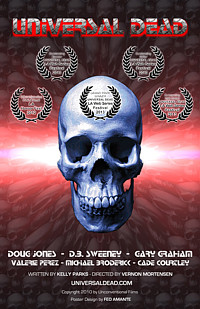 UNIVERSAL DEAD
(DOUG JONES,
D.B. SWEENEY,
GARY GRAHAM)

ART DIRECTOR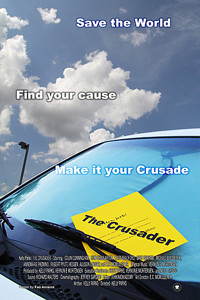 THE CRUSADER
(COLIN CUNNINGHAM,
GARY GRAHAM)
Review by
Ken King

CRAWL

- 2019
USA Release: July 12, 2019
Raimi Productions, Paramount Pictures
Rating: USA: R
"Apex predator all day."
-Haley
If ever there was a modern Horror movie filled with nail biting tension and on the edge of your seat suspense, then it is CRAWL.
I will admit, I felt let down by director Alexandre Aja's 2003 effort, HIGH TENSION (HAUTE TENSION, in a lot of Horror circles). I thought it was a great flick... up until the police reviewed the video tape from the gas station. For those who know what I am talking about, no further explanation is needed. For those of you who have yet to see the movie, I recommend checking it out at least once. It needs to be experienced to get the full effect of what anyone tells you about it. Feel free to bounce me any feedback you may have when it comes to the film*. We can compare notes anytime.
Back to Aja himself. He gained vast favor in my eyes with the remake of Wes Craven's THE HILLS HAVE EYES (2006) and his adaptation of the classic Joe Hill novel, HORNS, starring Daniel Radcliffe and Juno Temple. Flash forward six years later, and the man gives us CRAWL. EVIL DEAD director, Sam Raimi, was one of the producers on this flick along with Aja.
There were points I could feel Raimi's fingerprints all over this. If you have seen the movie, DRAG ME TO HELL, directed by the man himself, when it comes to zaniness, few come close to Raimi's brand of dark humor hijinks. One imagines Aja and Raimi drinking late one night and Sam popping up with something like, "You know what I think would be funny? Some white trash types trying to steal an ATM at a gas station during a Cat. 5 hurricane! That shit would be HYSTERICAL! Let's do it!"
Anyway, a young lady named, Haley (Kaya Scodelario: MOON, CLASH OF THE TITANS [2010], TWENTY8K, MAZE RUNNER trilogy, THE TRUTH ABOUT EMANUEL, PIRATES OF THE CARIBBEAN: DEAD MEN TELL NO TALES, TIGER HOUSE) attending the University of Florida, in Gainesville, finishes her swimming class and gets a call from her sister, Beth (Morfydd Clark: PRIDE, PREJUDICE AND ZOMBIES, THE FALLING, OUTSIDERS, THE CALL UP, HIS DARK MATERIALS [TV]) in Boston, concerned that she can't reach their father, Dave (Barry Pepper: SAVING PRIVATE RYAN, ENEMY OF THE STATE, THE GREEN MILE, BATTLEFIELD EARTH, RIPLEY UNDERGROUND, UNKNOWN, MAZE RUNNER trilogy, MONSTER TRUCKS) who is further south of Haley and gets her to try to call before the hurricane comes and see if he is okay. Haley says she will go there instead. Despite Beth's protests, Haley, is headstrong and ignores her sister's warnings. Soon, she is on the road and driving through a veritable monsoon.
TRIVIA
*
For anyone who read Dean Koontz 1995 NYT bestselling novel, INTENSITY, or the 1997 movie, Dean Koontz' INTENSITY, you already know all of the plot points in Alexandre Aja's HIGH TENSION.
At the Sundance film festival in 2004, after months of denial, Alexandre finally admitted to having read the Koontz novel before writing his movie.
New slasher film 'High Tension' isn't new
As for Koontz, this is a quote from Trixie (who writes for his snail mail fan letter),
"In the past, Dean has been aggressive about plagiarism and has succeeded in every action he has taken against every plagiarist. In this case, a win appeared inevitable, but he decided to ignore the offense because he found the film so puerile, so disgusting, and so intellectually bankrupt that he didn't want the association with it that would inevitably come if he pursued an action against the filmmaker."
Full passsage found at DeanKoontz.com.
Look for Aja's upcoming Horror Thriller, LE HAUTE CUJO, which is entirely Alexandre's creation! Honest!
---
Quentin Tarantino selected CRAWL as his favorite movie of 2019.
The cops are out in the nasty weather, directing traffic to evacuate north on I-75. Haley is heading the opposite direction. She fools one of them, a long-time friend of the family, Wayne (Ross Anderson) into thinking she is going to turn around and follow the rest of the evacuees, but she zips right on to go see about her father, as originally planned.
Haley reaches his condo and finds out he's not there. Clues laying about the place tells, Haley, he might be at their old house that is in escrow. She heads there.
Dave is there alright, but he is under the house and he isn't alone. Alligators are keeping him company... well, not exactly. They are waiting for Dave to make the cardinal error of that one screw up that will make him dinner. Haley, not knowing the danger inherent, goes down to see about her old man. Big, big mistake. She gets added to the menu.
Father and daughter outwit the aquatic lizards for the most part in their attempts to escape from under the house that is quickly flooding from all the rainwater accompanying the hurricane that batters Florida, mercilessly. So not only are the duo in danger of being eaten, but drowning is a very real possibility. Even though they are both fighters and Haley is an excellent swimmer, their time and luck are running out.
FINAL THOUGHTS
In an earlier review (I don't recollect which one) I stated films will always get one Shriek Girl for death by one of these three things, even if the movie as a whole sucks. To wit: Death by shotgun blast, death by axe, or death by wildlife, preferably, bear, shark, wolf/wild dogs, and alligator/crocodile. CRAWL doesn't just get one for a few alligator deaths, but the whole damn movie was excellent. I had a lot of fun watching it. You will too.
Highly Recommended Family Entertainment.
Five Shriek Girls






This review copyright 2021 E.C.McMullen Jr.