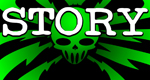 You Support This Site
When You Buy My Books
E.C. McMullen Jr.
PERPETUAL
BULLET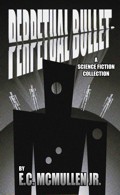 "'Some People' ... may be the standout story in the book."
-

John Grant

, Infinityplus

E.C. McMullen Jr.
WILLOW BLUE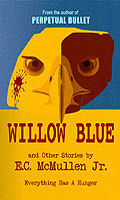 "'Willow Blue' will burrow under your skin and stay there long after you've put the book down."
- Jeffrey Reddick, Creator of
FINAL DESTINATION

IN OTHER BOOKS
E.C. McMullen Jr.'s
short story
CEDO LOOKED LIKE PEOPLE
in the anthology
FEAR THE REAPER

"This Ray Bradbury-esque is one of the most memorable and one of the more original stories I've read in a long time."
- Steve Isaak,
Goodreads

And
IN CINEMA


E.C. McMullen Jr.


Head Production Designer

MINE GAMES


(Starring:
JOSEPH CROSS, BRIANA EVIGAN,
ALEX MERAZ)

Dept. head
Special Effects Make-Up
(SFX MUA)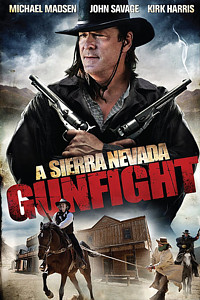 A SIERRA NEVADA
GUNFIGHT
(MICHAEL MADSEN & JOHN SAVAGE).

Production Designer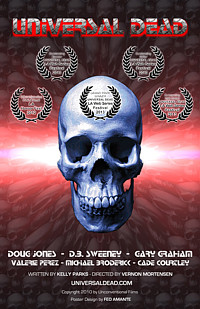 UNIVERSAL DEAD
(DOUG JONES,
D.B. SWEENEY,
GARY GRAHAM)

ART DIRECTOR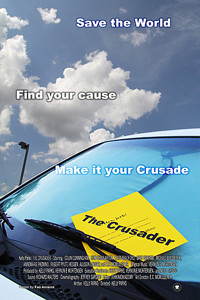 THE CRUSADER
(COLIN CUNNINGHAM,
GARY GRAHAM)
Review by
Kelly Parks

CROCODILE

- 2000
USA Release: Nov. 13, 2000
Flat Dog Corporation, Millennium Films, TriMark/Lions Gate Films Home Entertainment
Rating: USA: R
Have you ever taken an instant dislike to someone? You've just met them and the first word out of their mouth really rubs you the wrong way. You hate them and that's all there is to it.
But enough about me. Let's talk about CROCODILE, a movie directed by Tobe Hooper (THE TEXAS CHAINSAW MASSACRE, POLTERGEIST, LIFEFORCE, INVADERS FROM MARS, TOOLBOX MURDERS, Masters of Horror: DANCE OF THE DEAD, Masters of Horror: THE DAMNED THING) and written through the joint brainpower of Jace Anderson (TOOLBOX MURDERS, CROCODILE 2), Adam Gierasch (TOOLBOX MURDERS, CROCODILE 2) and Michael D. Weiss (OCTOPUS, I'LL ALWAYS KNOW WHAT YOU DID LAST SUMMER, THE BUTTERFLY EFFECT 2), based on a story by Boaz Davidson (SPIDERS, OCTOPUS, ALIEN HUNTER, MANSQUITO).
The movie opens with college buddies Duncan (Chris Solari) and Brady (Mark McLachlan: BLOOD FEAST 2) on their way to meet some friends for Spring Break. Woo hoo! Spring Break!
It also opens with that special kind of really lame faux-rock music that you associate with really, truly bad teen T&A comedies from the 80's. I can't tell you how much I hate that music.
But I'm open minded. I put that aside and tried to watch and judge it on its merits. I watched Duncan and Brady meet up with their friends and take a rented houseboat out on a lake. I watched the romantic triangle sub-plot and listened to the jokes about beer and sex and the local sheriff. I watched cliché after cliché and I'm pretty sure I suffered brain damage.
Enough with the subtle hints. This movie sucked so bad it almost opened the Gates of Hell. Usually I'd hold off a while before delivering the bad news but right from the start this was such a painful experience that I felt you had to know.
What? Oh, the crocodile!
Yeah, there is a giant, intelligent, magical, bad-cgi crocodile in this movie that gradually puts these horribly annoying teens out of my misery. I'd do a SCIENCE MOMENT about it but they mention that it's the incarnation of some Egyptian legend - which makes it fantasy - so science doesn't apply, and second, I just don't have the energy. This movie drained away an hour and 34 minutes of my life and I feel weak and violated.
I give CROCODILE a negative two on the shriek girl scale.
How could you, Tobe? How could you?



This review copyright 2007 E.C.McMullen Jr.