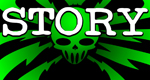 Support This Site

When You Buy My Books
E.C. McMullen Jr.
PERPETUAL
BULLET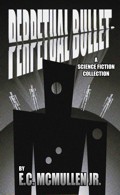 "'Some People' ... may be the standout story in the book."
-

John Grant

, Infinityplus

E.C. McMullen Jr.
WILLOW BLUE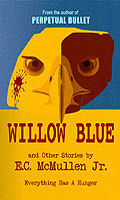 "'Willow Blue' will burrow under your skin and stay there long after you've put the book down."
- Jeffrey Reddick, Creator of
FINAL DESTINATION

IN OTHER BOOKS
E.C. McMullen Jr.'s
short story
CEDO LOOKED LIKE PEOPLE
in the anthology
FEAR THE REAPER

"This Ray Bradbury-esque is one of the most memorable and one of the more original stories I've read in a long time."
- Amazon Review

HORROR 201:
The Silver Scream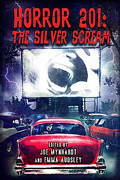 Filmmaker's Guidebook
featuring
RAY BRADBURY,
JOHN CARPENTER,
WES CRAVEN,
TOM HOLLAND,
E.C. McMULLEN Jr.,
GEORGE A. ROMERO,
and many more.



Extensively quoted in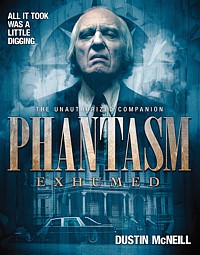 PHANTASM
EXHUMED
The Unauthorized Companion

Robert S. Rhine's
SATAN'S 3-RING
CIRCUS OF HELL

Forward by
GAHAN WILSON &
FEO AMANTE.
Featuring comics by
ALEX PARDEE,
WILLIAM STOUT,
STEVE BISSETTE,
FRANK DIETZ,
JIM SMITH,
FRANK FORTE,
ERIC PIGORS,
MIKE SOSNOWSKI,
OMAHA PEREZ,
DAVID HARTMAN,
STEVEN MANNION,
and more!

Also
IN CINEMA
E.C. McMullen Jr.
Head Production Designer

MINE GAMES


(Starring:
JOSEPH CROSS, BRIANA EVIGAN,
ALEX MERAZ)

Dept. head
Special Effects Make-Up
(SFX MUA)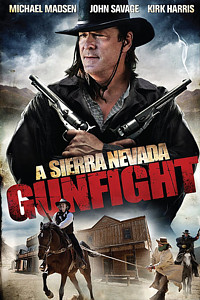 A SIERRA NEVADA
GUNFIGHT
(MICHAEL MADSEN & JOHN SAVAGE).

Production Designer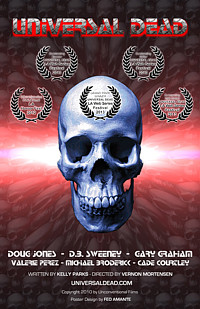 UNIVERSAL DEAD
(DOUG JONES,
D.B. SWEENEY,
GARY GRAHAM)

ART DIRECTOR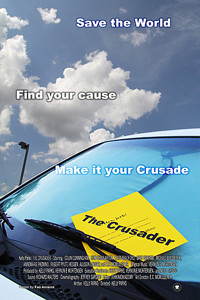 THE CRUSADER
(COLIN CUNNINGHAM,
GARY GRAHAM)
Review by
Christos N. Gage

BLACK SCORPION

- 1995
New Horizons Home Video
Rating: N/A
Cable TV has been very, very good to me. Last year it aired my first two movies (THE BREED, TEENAGE CAVEMAN), and back in the day, it helped me through my burgeoning adolescence with its slate of late-night soft-core exploitation films, like Young Lady Chatterly II and The Perils Of Gwendoline. To a young man curious about the shocking changes transforming his hormonally-wracked body, it was reassuring to know that, when I grew up, I'd put it to good use in an adult world full of naughty nurses, horny housewives, and seductive older women eager to initiate an innocent youth into the delights of physical love.
Unfortunately, none of these women lived in Worcester, Massachusetts. But, though real life disappointed me, the late-night movies never did, and the star of some of the best of them was one Joan Severance (THE RUNESTONE, WRITE TO KILL, ILLICIT BEHAVIOR, CRIMINAL PASSION, PAYBACK [1995], DANGEROUS INDISCRETION, HARD EVIDENCE, BLACK SCORPION, PROFILE FOR MURDER, BLACK SCORPION II: AFTERSHOCK, THE LAST SEDUCTION II).
In classics like Lake Consequence and The Red Shoe Diaries, Joan injected a major dose of class to the proceedings. Beautiful, innocent and sultry all at once, her acting was a cut above the rest. She had a way of making me buy the "I've never done anything like this before." look on her face as she slid into a hot tub with the nubile young seductress turning her staid housewife's life upside down, despite the fact that I'd just seen her getting her freak on with Steven Bauer on The Red Shoe Diaries the night before. Though she's left the world of coaxial erotica, the divine Miss Severance remains eminently watchable, so it was great to see her heating up the screen once again in BLACK SCORPION, the Roger Corman-produced T&A superhero flick.
The story opens in 1975, as little Darcy Walker listens to her father's police band radio. Her Dad, Lieutenant Walker (Rick Rosovich: THE TERMINATOR, WARNING SIGN, THE MORNING AFTER, SPELLBINDER, PAINT IT BLACK, THE EVIL INSIDE ME, FUTURE SHOCK [1994], BLACK SCORPION II) runs out to take down some skels. He whups 'em good, but at the hospital they break free and take a doctor (Casey Siemazsko in a cameo) hostage. Walker whacks 'em, but the doctor is caught in the crossfire.
18 years later, Darcy (Joan Severance) is in her late 20s (ahem) and a policewoman. She's working undercover as a leather-and-stiletto-heel-thigh-high-boot clad hooker (sweet!) to take down a murderous pimp. Though her partner Mike (Bruce Abbott: TAG: THE ASSASSINATION GAME, RE-ANIMATOR, BAD DREAMS, INTERZONE, BRIDE OF REANIMATOR, THE DEMOLITIONIST, THE PROPHECY II, TRANCE) is protective to the point where he busts in on her and the pimp before the guy does anything incriminating, he doesn't seem to reciprocate Darcy's crush on him.
Later, Darcy is having drinks with her Dad, who was forcibly retired after shooting the doctor and now works as a security guard. In the midst of their conversation, the D.A. walks in, pulls out his gun, and blows Dad away. The D.A. seems disoriented and confused. Later Darcy visits him in jail and roughs him up in an unsuccessful bid to find out his motive. All she gets is suspended for police brutality. With her Dad's murder unexplained and the killer pimp still on the loose, Darcy realizes she has only one option if justice is to be done: dress up in a leather dominatrix suit and mask, and the aforementioned thigh-high boots, and kick some criminal ass.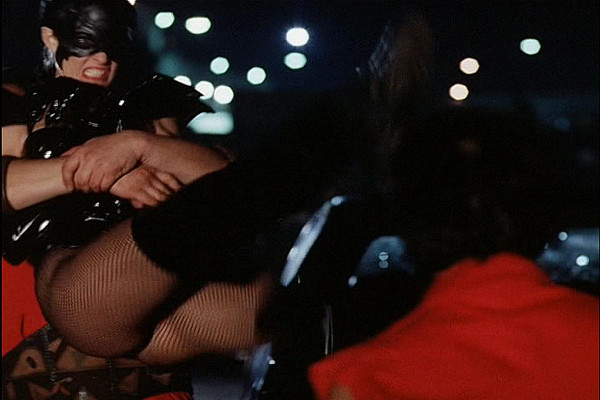 This costume upsets Chris! Heh! Heh!
She makes short work of the pimp, and starts to get mentioned in the news as she responds to a crime wave hitting the city. The cops are after her, including her old partner, but she's getting closer to the source of the crime wave: the armor-clad arch villain known as the Breathtaker (Ed Gilbert: JOHNNY GOT HIS GUN, THE NORLISS TAPES, TRANSFORMERS: THE MOVIE [1986], InHUMANOIDS: THE MOVIE, BRAVESTARR: THE LEGEND, SCOOBY-DOO AND THE RELUCTANT WEREWOLF, TOXIC CRUSADERS [TV], GARGOYLES: THE MOVIETOXIC CRUSADERS: THE MOVIE), who looks like a Battlestar Galactica Cylon Warrior and breathes like Darth Vader in a smog alert. Breathtaker has a mentally enslaved army of asthmatics who have fallen victim to his chemically treated inhalers ("my wheezing warriors", he calls them). The fiend has a plan to enslave the entire city, and only the Black Scorpion can stop him!
BLACK SCORPION is pure fluff and everyone knows it, including the filmmakers. It's not played in a camp style like the Batman TV show, but the dialogue and situations are done with tongue firmly in cheek and an awareness of the clichés of the genre. It's like an acid-trip version of the old Superman TV show, but with a foxy chick doing the heroics, and lots of gratuitous tit shots. My favorite use of superhero cliché was the gender-bending variation on the classic Superman-Lois Lane-Clark Kent love triangle, as Darcy loves her partner Mike, who only loves the Black Scorpion.
But the Scorpion is no wussy mild-mannered reporter; she solves her problem by getting into costume, busting down Mike's door, throwing him on the bed, and having her way with him. In the throes of passion, she zaps him with her electrified Scorpion ring, branding her symbol onto his flesh so he'll never forget he's her bitch. The beauty of this sex scene is that it's something every comic book geek has dreamed of happening to them with the Black Canary or Wonder Woman: shagged rotten by a superwoman and no need to take the mask and boots off, baby (Amen! -Feo).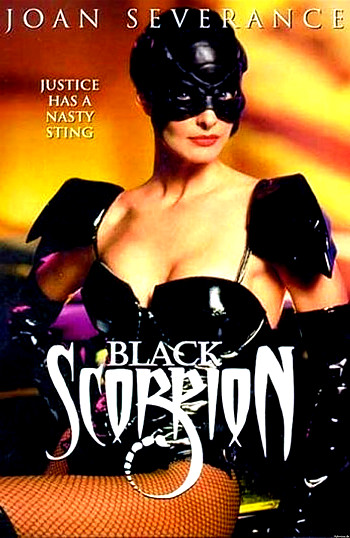 My main complaint with the movie is that I strongly suspect the aforementioned sex scene employed the services of a body double.
Come on, people! Okay, I can get an eyeful of Joan just by breaking out my old Playboys, and I know she's closer to 40 than 30, but I think most women get sexier as they get older, and I know this one does. Don't tease a brother!
Then again, being teased ain't so bad, when a leather-clad Madam Severance is doing the teasing. The costume (what there is of it) is the bomb. In her first action-hero role, Joan clearly relishes kicking ass in stiletto heels, and making you like it. This movie is a fun way to kill 90 minutes: the kind of flick that would have done great at drive-ins back in the day as a double bill with Foxy Brown.
I doubt anyone will pick this up looking for a serious treatment of the human condition. It's an amusing diversion, and one that leaves you with a smile on your face. There's plenty of eye candy, a sweet '70's Corvette that's transformed into a Scorpionmobile by Darcy's car thief pal Argyle (Garret Morris: THE STUFF, CHILDREN OF THE NIGHT, SEVERED TIES, BLACK SCORPION II: AFTERSHOCKS), and enough amusing lines to complement the laughably cheesy ones.
The special features (bios, a Severance interview, and her audio commentary) are for the die-hard Severance enthusiast only. The puff-piece interview is a lot more interesting than Joan's audio commentary, which abruptly ends less than an hour into the movie: though you won't miss it. She clearly hasn't done this much, as there are long stretches of silence where she just watches the movie, and she doesn't have much to offer in terms of behind the scenes filmmaking techniques (aside from the challenges superhero costumes present when you have to go to the bathroom). Aside from picture quality, there's not much reason to replace your VHS copy with the DVD.
But as for the movie itself, it was good, cheesy fun. Under the special rating system we use for cheesy flicks, I give it three Negative Shriek Girls.




This review copyright 2002 E.C.McMullen Jr.