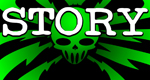 Support This Site

When You Buy My Books
E.C. McMullen Jr.
PERPETUAL
BULLET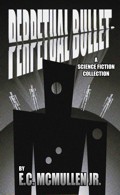 "'Some People' ... may be the standout story in the book."
-

John Grant

, Infinityplus

E.C. McMullen Jr.
WILLOW BLUE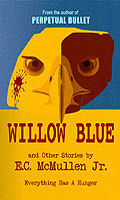 "'Willow Blue' will burrow under your skin and stay there long after you've put the book down."
- Jeffrey Reddick, Creator of
FINAL DESTINATION

IN OTHER BOOKS
E.C. McMullen Jr.'s
short story
CEDO LOOKED LIKE PEOPLE
in the anthology
FEAR THE REAPER

"This Ray Bradbury-esque is one of the most memorable and one of the more original stories I've read in a long time."
- Amazon Review

HORROR 201:
The Silver Scream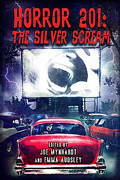 Filmmaker's Guidebook
featuring
RAY BRADBURY,
JOHN CARPENTER,
WES CRAVEN,
TOM HOLLAND,
E.C. McMULLEN Jr.,
GEORGE A. ROMERO,
and many more.

Also
IN CINEMA
E.C. McMullen Jr.
Head Production Designer

MINE GAMES


(Starring:
JOSEPH CROSS, BRIANA EVIGAN,
ALEX MERAZ)

Dept. head
Special Effects Make-Up
(SFX MUA)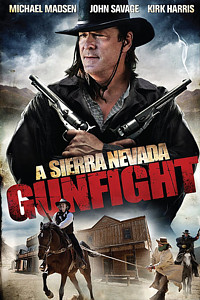 A SIERRA NEVADA
GUNFIGHT
(MICHAEL MADSEN & JOHN SAVAGE).

Production Designer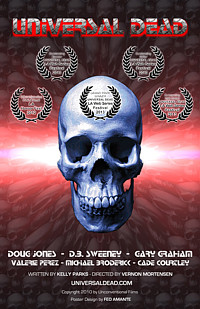 UNIVERSAL DEAD
(DOUG JONES,
D.B. SWEENEY,
GARY GRAHAM)

ART DIRECTOR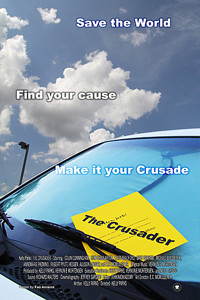 THE CRUSADER
(COLIN CUNNINGHAM,
GARY GRAHAM)
Review by
E.C. McMullen Jr.

THE ASTRONAUT'S WIFE

- 1999
USA Release: AUG! 27, 1999
New Line Cinema
Rated: USA: R
Did you ever play the computer game MYST? If so, do you remember how visually intriguing it was? You went through and solved fascinating puzzles, some logical, some obscure, some apparently meaningless. You were willing to go through it all because of the atmosphere of the game. What it lacked in interaction (it was little more than a very pretty slide show) it made up for - in sound and visuals - in immersion. Yet with all those lands you visited in the game, when all was said and done and you got to the end, the payoff was anticlimactic.
This is how I felt at the end of THE ASTRONAUT'S WIFE. On one hand, I was happy to see that Hollywood was returning to the subtle thriller since the In Your Face appeal has numbed us all and lost its novelty.
This film was Written and Directed by Rand Ravich (CANDYMAN II: Farewell to The Flesh) and marks his Directorial debut. His eye for scene and style, mood and build up are all flawless and I expect great things from him in the future. This direction, combined with his story is trim and lean and delivers great threat. By the end, however, their is simply no payoff. Always leave the audience wanting more is a keen idea, but satiate us in the first place so we will want a second helping, not simply the next course.
But ah . . . that build up. Johnny Depp (A NIGHTMARE ON ELM STREET, EDWARD SCISSORHANDS, THE NINTH GATE, SLEEPY HOLLOW) a fine if quirky actor, tries his hand at villain in this one and together with Ravish imbues his character, Spencer Armacost, with both dark forbidding and open humanity. Is he really the awful person his wife grows to suspect that he is, or is she slowly losing her mind?
Since this story is THE ASTRONAUT'S WIFE, the wife, Jillian Armacost (played by Charlize Theron: CHILDREN OF THE CORN IV, THE DEVIL'S ADVOCATE) must carry the movie. When we first meet this couple, they are in bed together, laying both innocent and lazily seductive like lovers do. Tomorrow, Spencer is going up on a shuttle flight to do regular maintenance on a satellite. The scene is sweet and both actors handle it well. Because we have seen the trailers for this flick, we dread what is about to happen to Spencer.
The next day Jillian gets the awful news. Something happened to Spencer and he nearly died.
Eventually he gets better and is the same old Spencer Jillian has always loved.
Almost.
Her friend Natalie (Donna Murphy: JADE) commits suicide after saying scary things about her husband Alex (Nick Cassavettes: THE WRAITH, FACE / OFF), the other astronaut who was with Spencer when the mysterious accident happened. Jillian realizes that there are parallels between the two men now that never existed before.
Now Spencer wants to leave their sunny, happy life to live in dark and overcast New York City. Even though he knows little about engineering, he has got a high paying job with a military aeronautics firm (in NYC? Well, okay). Jillian notices things , little things that begin to add up to a forbidding mystery. Like Spencer's increasingly foul mouth (if he is possessed by another life form, it must be a crude life form), his cruel love making, his sudden appearances at home despite his job.
At the same time, Ravich's script balances Spencer's newly and only slightly odd behavior with his caring, loving giving nature toward Jillian. She is pregnant with twins and who could ask for anything better than a husband like Spencer? Is it all in her mind? Between Spencer surviving the naturally life changing ordeal of near death, and Jillian coping with her body adjusting to pregnancy, could she only be imagining his, just slightly odd behavior?
Now enter one of the staff from back at NASA. Sherman Reese (Joe Morton: TERMINATOR 2, APT PUPIL). A fixture at the Space Administration with undetermined job specifications, Reese has returned to tell Jillian the bad news. "He is not your husband anymore."
At this point, you would now expect the pace, which has been tantalizingly, but also excruciatingly slow, to really pick up, but it doesn't.
"By golly," you think, "this is going to be SOME kinda payoff come the end!"
Nope.
Another problem this movie has is the tired out and worn down
!!!UNFAIR RACIAL CLICHÉ ALERT!!!
Black actor Joe Morton is in this movie and so, like nearly every SF/Horror movie in the last twenty years, from perennial black movie victim Paul Winfield to the present; HE...
For more, go to the UNFAIR RACIAL CLICHÉ ALERT - Though beware. The URCA has Spoilers.
Since this movie relies so heavily on its mystery, I haven't given you anything more in this review than you would have seen in the previews and movie trailers. No Spoiler Me! This movie is gorgeous to look at and so are its actors. The set decorations are sterling (Leslie A. Pope: ANGEL HEART), as is the cinematography (Allen Daviau: TWILIGHT ZONE: The Movie [segments 2 & 4], CONGO). Rarely mentioned in a review is the hairstylist, but Hair Department head Candy L. Walken (PSYCHO [1999]) used her talents to create a hairstyle for each person that marked them in their unique way. The hairstyles of each character help define and make that character recognizable, even when distant or out of focus.
While THE ASTRONAUT'S WIFE is visually fascinating in many respects, it winds up being only beautiful eye candy. I give it a Just Barely Earned 3 Shriek Girls.




This review copyright 1999 E.C.McMullen Jr.