Review by
E.C.McMullen Jr.

SHOULD YOU?


TIP JAR




SHERLOCK HOLMES

- 2009
USA Release: Dec. 25, 2009
Lin Pictures, Silver Pictures, Translux, Village Roadshow Pictures, Wigram Productions
Rated: Australia: M / Finland: K-13 / Ireland: 12A / Singapore: PG / South Korea: 12 / UK: 12A / USA: PG-13
You just can't please some people. After over 60 years of Sherlock Holmes movies and radio shows, writer Michael Robert Johnson, and producer and co-writer, Lionel Wigram returned Sir Arthur Conan Doyle's characters to their rightful places. Dr. Watson is no longer the bumbling stooge, but a brilliant surgeon and quick-witted ladies man. Holmes is no longer a prim and elegant detective, but a disheveled, drug abusing genius, wallowing in his own self-pity: as Doyle originally wrote them. Yet the hardcore Holmes fans are now complaining because this movie is only based on Doyle's characters and not on any of his stories.
Piffle!
You know what is so great about this movie? Whether it was made today or 60 years ago, it never betrays its sense of place. In the capable hands of director Guy Ritchie (SNATCH, REVOLVER), we are rewarded with a timeless piece of rambunctious mystery, chilling evil, and clever action.
SHERLOCK HOLMES opens with a chase. The game's afoot! As Dr. John Watson (Jude Law: eXistenZ, THE TALENTED MR. RIPLEY, SKY CAPTAIN AND THE WORLD OF TOMORROW, LEMONY SNICKETT'S A SERIES OF UNFORTUNATE EVENTS) rides in a carriage, Sherlock Holmes (Robert Downey Jr.: IN DREAMS, GOTHIKA, IRON MAN) legs it through the filthy evening streets of London. Their destination is the same as they attempt to stop the ritualistic murder of a young woman. Together Holmes and Watson have caught their devious quarry, Lord Blackwood (Mark Strong: BABYLON A.D.). Even as a murderous criminal caught red-handed, Lord Blackwood's nobel station intimidates the police officers of Scotland Yard. Such a man could get away with murder.

Months later and a convicted Blackwood awaits the hangman's noose. For his last request, he demands the company of Holmes. There, as master of his cellblock, he tells Sherlock that his execution will not be the end of him, and that Sherlock himself will play a part in the next three murders Blackwood will commit, AFTER his death. Holmes scoffs openly at Blackwood's supernatural suggestions, but wonders what tricks Blackwood may play to make his supposed magic appear real.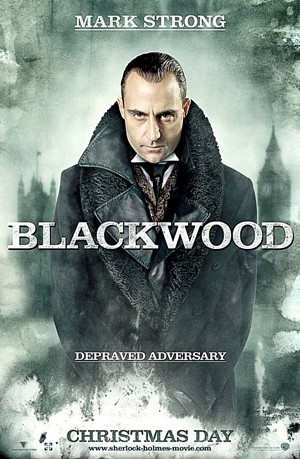 Meanwhile, Holmes friend Watson, is engaged to be married to Mary Morstan (Kelly Reilly: PUFFBALL, EDEN LAKE, TRIAGE) and moves out of the apartments he shared with Holmes. Watson wants his best friend to get along well with his future wife, and arranges a restaurant dinner for the three of them. Holmes is resistant but Watson is insistent. The dinner barely has a chance to begin before Mary, intrigued by the reputation of Holmes, makes the mistake of asking him to use his deductive skills on her. Watson tries to talk Holmes out of it and Holmes is reluctant, but Mary sweetly implores Sherlock, breaking through his barriers. Holmes begins with hesitation but his exploring, curious mind overrides his good sense. By the time he finishes with the quietly outraged Mary, his canny observations are dead on but his deductions are dead wrong. The evening quickly goes downhill from there.

Meanwhile Lord Blackwood's body has disappeared from his tomb. The night caretaker insists that he saw Blackwood rise from his grave and walk away. When Blackwood's coffin is opened, there is a dead body inside, but it is not Blackwood. The predictions that Lord Blackwood whispered to Holmes have begun.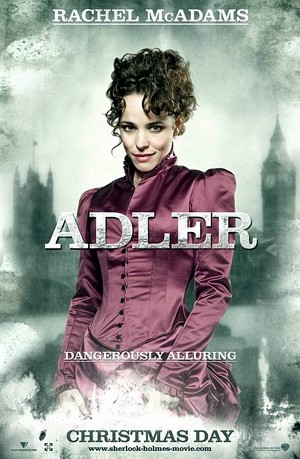 No sooner does Holmes attempt to get his scattered life back together in time to pursue the new case, than an old flame, the cause of his heartache and self-pity, steps back into his life. Her name is Irene Adler (Rachel McAdams: RED EYE) and from their curt conversation, she appears to be a black widow whose husbands die almost as soon as they say "I do." Holmes, still smitten but cautious, takes her apparently murderous ways in stride. After all, he is the only lover she left alive, so that must mean something, right?

So this tale comes together in a wonderfully complex, intriguing, and even steampunk fashion.

In addition to screen story writers Michael Robert Johnson and Lionel Wigram, the screenplay was tautly written by Johnson along with Anthony Peckham (DON'T SAY A WORD) and Simon Kinberg (XMEN: THE LAST STAND, JUMPER). Usually this many writers ruin a story, but the plot, dialog, and pace move with the harmonious rhythm of a fine handmade timepiece.

Composer Hans Zimmer (HANNIBAL, THE RING, BATMAN BEGINS, PIRATES OF THE CARIBBEAN: DEAD MAN'S CHEST, PIRATES OF THE CARIBBEAN: AT WORLD'S END, THE DARK KNIGHT) provides a score that sets perfect pitch to every scene. Cinematographer Philippe Rousselot (INTERVIEW WITH THE VAMPIRE, PLANET OF THE APES [2001]) gets every filthy decaying inch of 19th century London as it probably was. What's more, his use of light brought the chill right out of old England and straight into me.

There were a few too many moments when SHERLOCK HOLMES began sliding into "Too cute" territory. Light-hearted, humorous moments are one thing, punctuating otherwise witty repartee with a farting pet dog is another.

All the same, while SHERLOCK HOLMES may weave a few times, it never staggers. It's so fascinating, you may not even notice it's over 2 hours long. Fun and exciting, with just the right touch of creepy thrill, SHERLOCK HOLMES is a great date movie.

Welcome back, Guy!

Four Shriek Girls.





This review copyright 2009 E.C.McMullen Jr.
E.C. McMullen Jr. is a participant in the Amazon Services LLC Associates Program, an affiliate advertising program designed to provide a means for sites to earn advertising fees by advertising and linking to amazon.com.
LOVE THIS SITE?
Support it when you buy from
E.C. McMullen Jr.
PERPETUAL BULLET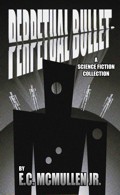 "'Some People' ... may be the standout story in the book."
- John Grant, Infinityplus

WILLOW BLUE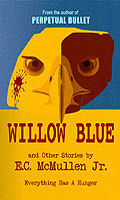 "'Willow Blue' will burrow under your skin and stay there long after you've put the book down."
- Jeffrey Reddick, Creator of
FINAL DESTINATION

IN OTHER BOOKS
E.C. McMullen Jr.'s
short story
CEDO LOOKED LIKE PEOPLE
in the anthology
FEAR THE REAPER


"This Ray Bradbury-esque is one of the most memorable and one of the more original stories I've read in a long time."
- Amazon Review
HORROR 201: The Silver Scream
PAPERBACK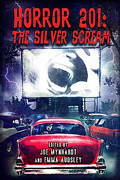 Filmmaker's Guidebook
featuring
RAY BRADBURY,
JOHN CARPENTER,
WES CRAVEN,
TOM HOLLAND,
E.C. McMULLEN Jr.,
ED NAHA,
GEORGE A. ROMERO,
and many more.
Extensively quoted in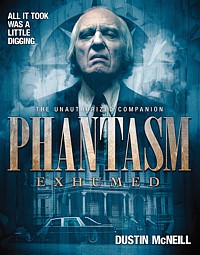 PHANTASM EXHUMED
The Unauthorized Companion

Robert S. Rhine's
SATAN'S 3-RING CIRCUS OF HELL


Forward by
GAHAN WILSON,
FEO AMANTE.
Featuring comics by
WILLIAM STOUT,
HILARY BARTA,
STEVE BISSETTE,
FRANK DIETZ,
JIM SMITH,
TONE RODRIGUEZ,
FRANK FORTE,
ERIC PIGORS,
ALEX PARDEE,
MIKE SOSNOWSKI,
OMAHA PEREZ,
DAVID HARTMAN,
D.W. FRYDENDALL,
SHANNON WHEELER,
VINCENT WALLER,
JACOB HAIR,
NENAD GUCUNJA,
STEVEN MANNION,
and more!
IN CINEMA
E.C. McMullen Jr.
HEAD PRODUCTION DESIGNER


MINE GAMES
(Starring:
JOSEPH CROSS, ALEX MERAZ, BRIANA EVIGAN)
Dept. head
SPECIAL EFFECTS MAKE-UP
(SFX MUA) and Michael Madsen's stunt double on the movie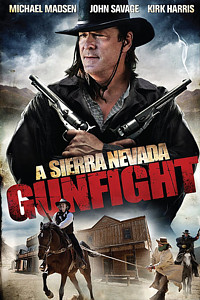 A SIERRA NEVADA GUNFIGHT
(Starring:
MICHAEL MADSEN and JOHN SAVAGE).

PRODUCTION DESIGNER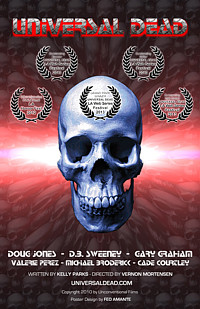 UNIVERSAL DEAD
(Starring:
DOUG JONES, D.B. SWEENEY, GARY GRAHAM)

ART DIRECTOR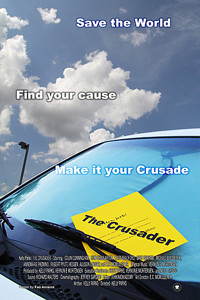 THE CRUSADER
(Starring COLIN CUNNINGHAM, GARY GRAHAM)