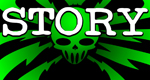 You Support This Site
When You Buy My Books
E.C. McMullen Jr.
PERPETUAL
BULLET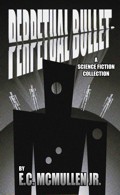 "'Some People' ... may be the standout story in the book."
-

John Grant

, Infinityplus

E.C. McMullen Jr.
WILLOW BLUE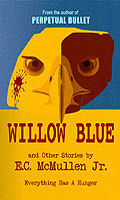 "'Willow Blue' will burrow under your skin and stay there long after you've put the book down."
- Jeffrey Reddick, Creator of
FINAL DESTINATION

IN OTHER BOOKS
E.C. McMullen Jr.'s
short story
CEDO LOOKED LIKE PEOPLE
in the anthology
FEAR THE REAPER

"This Ray Bradbury-esque is one of the most memorable and one of the more original stories I've read in a long time."
- Steve Isaak,
Goodreads

HORROR 201:
The Silver Scream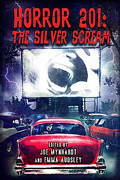 Filmmaker's Guidebook
featuring
RAY BRADBURY,
JOHN CARPENTER,
WES CRAVEN,
TOM HOLLAND,
E.C. McMULLEN Jr.,
GEORGE A. ROMERO,
and many more.



Extensively quoted in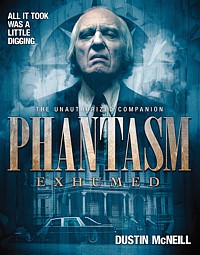 PHANTASM
EXHUMED
The Unauthorized Companion

Robert S. Rhine's
SATAN'S 3-RING
CIRCUS OF HELL

Forward by
GAHAN WILSON &
FEO AMANTE.
Featuring comics by
ALEX PARDEE,
WILLIAM STOUT,
STEVE BISSETTE,
FRANK DIETZ,
JIM SMITH,
FRANK FORTE,
ERIC PIGORS,
MIKE SOSNOWSKI,
OMAHA PEREZ,
DAVID HARTMAN,
STEVEN MANNION,
and more!

And
IN CINEMA


E.C. McMullen Jr.


Head Production Designer

MINE GAMES


(Starring:
JOSEPH CROSS, BRIANA EVIGAN,
ALEX MERAZ)

Dept. head
Special Effects Make-Up
(SFX MUA)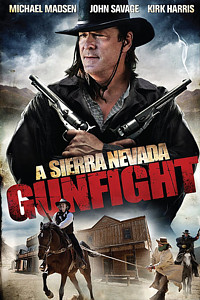 A SIERRA NEVADA
GUNFIGHT
(MICHAEL MADSEN & JOHN SAVAGE).

Production Designer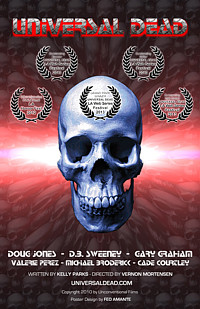 UNIVERSAL DEAD
(DOUG JONES,
D.B. SWEENEY,
GARY GRAHAM)

ART DIRECTOR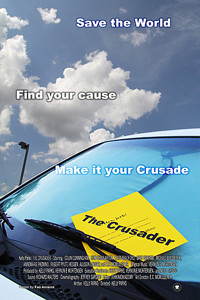 THE CRUSADER
(COLIN CUNNINGHAM,
GARY GRAHAM)
Review by
E.C. McMullen Jr.

GOOD ADVICE DESERVES A


TIP




TOURIST TRAP

- 1979
USA Release: March 16, 1979
Charles Band Productions / Paramount Pictures
Rated: Finland: K-18 / Australia: M / France: -12 / UK: 15 / USA: PG
Back in the early days when Charles Band was really into scary dolls...
Aw hell, what am I saying? Charles Band has ALWAYS been into scary dolls. Everybody has their scary thing. With Lucio Fulci it was ocular mayhem: people getting it in the eyeball drove Lucio out of his skull. With Charles, its the idea of mannequins that look almost, but not quite, human, coming to life: that really freaks his shit out. Charlie is all about the uncanney valley and he expects your shit to be on the same wavelength.
Now don't get me wrong, I don't know the guy. But he's made over 200 freaking movies in his career and nearly half of them have something to do with dolls coming to life. I mean, just how many movies about scary dolls can one man make? For Band, it's about 100.
But he was really onto something with TOURIST TRAP.
Knowing what he wants but not always knowing how to get there - Charlie nearly always has other people write and direct his visions - he hired Writer Director David Schmoeller (THE SEDUCTION, CRAWLSPACE, PUPPET MASTER, NETHERWORLD) to tell the story with co-writing by J. Larry Carroll. It was both men's first outing as Horror movie writers and only Schmoeller's second outing as a director.
The very first scene features a stranded motorist who learns the hard way that you shouldn't go into people's houses without being invited. Merry Mishaps occur.
Actually, he learns his lesson in a cruel, brutal, terrifying, creepy, and maddening way that you shouldn't do that. Actually, he winds up not learning a lesson after all. This scene blows away anything I ever saw in CHILD'S PLAY, and I really like CHILD'S PLAY.
Turns out he was part of a larger group of friends who find themselves stranded by the highway due to youthful inexperience and plain unpreparedness.
DVD EXTRAS

Some good extras on this DVD. Along with the standard DVD extras, there is an interview with writer / director David Schmoeller who, though willing to talk all about the film, doesn't seem to give a damn about it.
The next thing you know, the girls are all playing naked in a local stream. Unfortunately, they are only "technically" naked as there is no nudity in this movie. Too bad, especially as the girls are Becky (Tanya Roberts: FORCED ENTRY, NIGHT EYES, INNER SANCTUM, SINS OF DESIRE, DEEP DOWN),
Tina (Dawn Jeffory), and the naive goody two-shoes of the bunch,
Molly (Jocelyn Jones: NOWHERE TO RUN).
It's the apparent simpleton of the group that Mr. Slausen (Chuck Conners: NIGHT OF TERROR [TV], THE HORROR AT 37,000 FEET, SOYLENT GREEN, NIGHTMARE IN BADHAM COUNTY, MANIAC KILLER), takes an immediate shine to when he interrupts the girls and creepily stays longer than probity would SUGGEST.
Still after all, it's his pond, and he's an old fart and the three young women are only presumed naked. Still, he's a creep.
When Jerry (Jon van Ness: END OF THE WORLD, X-RAY, STARFLIGHT: THE PLANE THAT COULDN'T LAND, THE HITCHER, SUNSET, ALLIGATOR II: THE MUTATION, SCORPIO ONE, VISIBLE SCARS, Q4: DREAM CORPORATION) shows up, Mr. Slausen acts as kindly as he can.
Still there is just something not right with the guy.
It preys on you and weighs on you. Soon Mr. Slausen wants to take Jerry out at night to see if they can fix that car. The next thing you know, Mr. Slausen is back - Alone - because Jerry has gone to the ... uh ... town to get parts or something. Then Mr. Slausen starts telling the girls what they can and cannot do. Becky and Tina finally get a really bad vibe from Mr. Slausen, but the simple Molly is nearly smitten with him.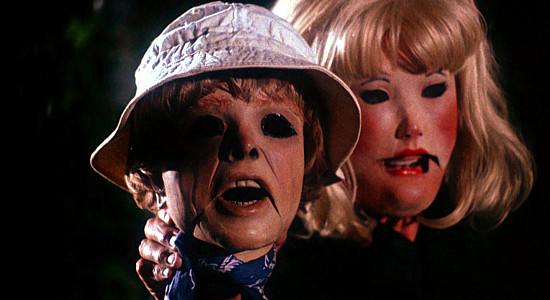 TOURIST TRAP is done amazingly well for a low budget flick. The screws of danger and Mr. Slausen's malevolence turn ever tighter by the minute. The late Chuck Conners hoped to leave his legacy as a Horror movie actor, but it just wasn't in the cards. Hollywood only saw him as a Cowboy type. In TOURIST TRAP though, and despite what must have been low pay, Conners gives it his all as a hulking threatening presence disguising itself as kindness.
The movie leads you to expect a full force powerful ending and, though it gets really twisted toward the end, it doesn't let you down. This is one of my favorite Horror movies of all time.
4 Shriek Girls.





This review copyright 2006 E.C.McMullen Jr.