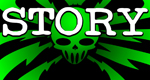 You Support This Site
When You Buy My Books
E.C. McMullen Jr.
PERPETUAL
BULLET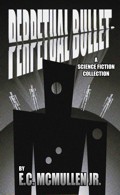 "'Some People' ... may be the standout story in the book."
-

John Grant

, Infinityplus

E.C. McMullen Jr.
WILLOW BLUE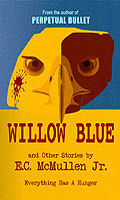 "'Willow Blue' will burrow under your skin and stay there long after you've put the book down."
- Jeffrey Reddick, Creator of
FINAL DESTINATION

IN OTHER BOOKS
E.C. McMullen Jr.'s
short story
CEDO LOOKED LIKE PEOPLE
in the anthology
FEAR THE REAPER

"This Ray Bradbury-esque is one of the most memorable and one of the more original stories I've read in a long time."
- Steve Isaak,
Goodreads

HORROR 201:
The Silver Scream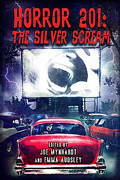 Filmmaker's Guidebook
featuring
RAY BRADBURY,
JOHN CARPENTER,
WES CRAVEN,
TOM HOLLAND,
E.C. McMULLEN Jr.,
GEORGE A. ROMERO,
and many more.



Extensively quoted in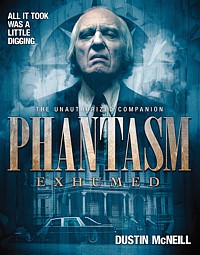 PHANTASM
EXHUMED
The Unauthorized Companion

Robert S. Rhine's
SATAN'S 3-RING
CIRCUS OF HELL

Forward by
GAHAN WILSON &
FEO AMANTE.
Featuring comics by
ALEX PARDEE,
WILLIAM STOUT,
STEVE BISSETTE,
FRANK DIETZ,
JIM SMITH,
FRANK FORTE,
ERIC PIGORS,
MIKE SOSNOWSKI,
OMAHA PEREZ,
DAVID HARTMAN,
STEVEN MANNION,
and more!

And In
CINEMA


E.C. McMullen Jr.


Head Production Designer

MINE GAMES


(Starring:
JOSEPH CROSS, BRIANA EVIGAN,
ALEX MERAZ)

Dept. head
Special Effects Make-Up
(SFX MUA)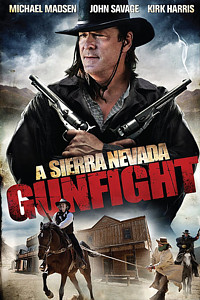 A SIERRA NEVADA
GUNFIGHT
(MICHAEL MADSEN & JOHN SAVAGE).

Production Designer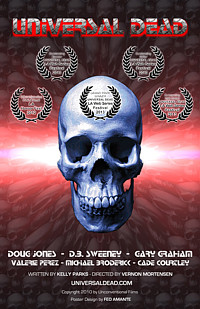 UNIVERSAL DEAD
(DOUG JONES,
D.B. SWEENEY,
GARY GRAHAM)

Art Director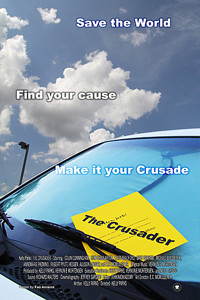 THE CRUSADER
(COLIN CUNNINGHAM,
GARY GRAHAM)
Review by
E.C.McMullen Jr.

I HAD TO MAKE A LIVING.


TIP JAR




THE BIRDS

- 1963
USA Release: March 29, 1963
Alfred J. Hitchcock Productions, Universal Pictures (presents)
Rated: USA: N/A
A young and lovely woman, elegantly dressed, walks through the streets of San Francisco. Just before entering a pet store, she stops and notices an oddly large flock of seagulls spiraling in the sky.
Inside the pet store, she realizes that her order of a Myna bird is still waiting. Which means she has to wait as well, while the Pet Store lady tries to figure out when the bird will actually be at the store.
While she waits, a handsome man approaches her and seemingly mistakes her as a worker. Since he is good looking, she shows her prankish side and pretends to be one, attempting to help him choose two love birds for his sister's birthday. It quickly becomes apparent that the young woman knows nothing of the various species of birds. Then the man surprises her, calling her by name: Melanie Daniels (Tippi Hedren: ROAR, PACIFIC HEIGHTS, MIND RAGE, DARK WOLF, HER MORBID DESIRES). He knows that she is really the playgirl daughter of the city's newspaper publisher. Surprised, embarrassed, and flustered, she demands to know why he tricked her (even though she thought she was tricking him). The man brassily announces,
"Maybe I wanted you to know what it's like to be on the other end of a gag! What do you think about that?"
Publicly mocked and ridiculed, Melanie can only sputter angrily as the man smugly walks away, untouched by her insults. Thinking quickly she runs outside in time to see him drive off. She writes down his license plate number and has a friend investigate it. Now she knows that he is the city's popular playboy lawyer, Mitch Brenner (Rod Taylor: WORLD WITHOUT END, STEP DOWN TO TERROR, THE TIME MACHINE, KAW). With her resources, Melanie learns everything she needs to know to turn the tables on Mitch, and is soon speeding recklessly along the roads of Big Sur toward Mitch's weekend retreat in Bodega Bay, a cage of lovebirds in the car with her.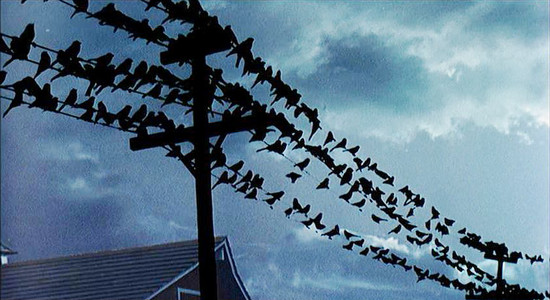 Talking to the locals, Melanie finds out where Mitch lives and decides to return the prank. In a drawn out, yet intriguing scene, Melanie rents a boat and takes it across the bay to Mitch's house. Birds circle overhead. They're everywhere. Melanie is open, exposed, and perilously fragile to any danger. And because this movie is called THE BIRDS, and the audience already knows the plot, this otherwise over-long scene is fraught with tension - even though nothing tense is actually happening.
Melanie sneaks inside Mitch's house and leaves the cage of love birds, along with a birthday card for Mitch's sister (Veronica Cartwright: ALIEN, INVASION OF THE BODY SNATCHERS [1978], THE INVASION). But she doesn't get far before Mitch spots her. As she slowly motors directly back across the bay, he takes his truck the long way around by road, speeding pell-mell to meet her at the pier. As Mitch waits on the dock, Melanie smiles at him in serene triumph, and a seagull swoops down and bloodily gouges her head.
TRIVIA
Ub Iwerks, the cartoon Director who created the animation for Walt Disney's first black and white Mickey Mouse cartoons, created the bird photographic Special Effects and was nominated for an Oscar in 1964.
In the space of 17 years, Ub directed over 110 animated shorts, and in that same time, produced over 92 different cartoons from 1930 to 1940, and personally animated 74 other cartoons from 1924 to 1936.
In 1941 he decided to become a special effects artist for feature length movies both animated and live action.
Ub could hand draw up to 700 pictures a day.
As impressive as that is, another SFX artist on THE BIRDS, Dave Fleischer (Betty Boop, Popeye), directed over 620 animated shorts from 1918 to 1943.
Dave and his brother Max released the first sound cartoon, "Come Take A Trip In My Airship", in 1924, four years before the release of Walt and Ub's Steamboat Willie.
Well the movie is called THE BIRDS, right? We knew going in that they were going to attack. But such is the setup of this scene that the attack is utterly incongruous.
And that's it. A seemingly isolated attack and then, while everyone is surprised, even disbelieving (Seagulls don't attack!), life appears to return to normal. After some first-aid, Mitch invites Melanie to dinner, she inadvertently meets his prickly Mother (Jessica Tandy: FRIED GREEN TOMATOES), finds a place to stay until dinner, and winds up being a room mate with Mitch's old flame, Annie Hayworth (Suzanne Pleshette: THE POWER).
The bird attacks come in unexpected waves: something sets them off, but we don't know what. When they aren't attacking, director Alfred Hitchcock (PSYCHO) allows the human drama to unfold.
Screenwriter, Evan Hunter (often wrote under the pseudonym, Ed McBain), working off the short story by Daphne Du Maurier (REBECCA, DON'T LOOK NOW), cannily wrote a compelling story of human beings. People who don't stupidly chatter at each other until the next Horror is unveiled, but actually have something to say, lives worth watching. These are people with their own stories whether an apocalypse happens or not. Mitch goes through life strong and confident, unfazed by all the damaged women around him but one.
Mitch's Mother is still emotionally crippled by the death of her husband from four years before. It was also four years ago that Annie came to Bodega Bay in an attempt to be a part of Mitch's life. But when Pop died, Mom, in her weakness, abused her son's life with her helpless victimhood. Mitch - though far from being a Mama's boy - now spends every weekend with his sister and Mother.
Annie meanwhile, is jealous of Melanie, though she knows she shouldn't be. Annie is torn between worrying that Melanie will succeed with Mitch where she did not, and sympathizing with a woman who could wind up discarded, wasting her life like Annie does. In their moments together, talking at Annie's house, there is a strange potential spinster vibe. For Melanie, Annie is a red flag warning that pursuing Mitch may only lead to disaster.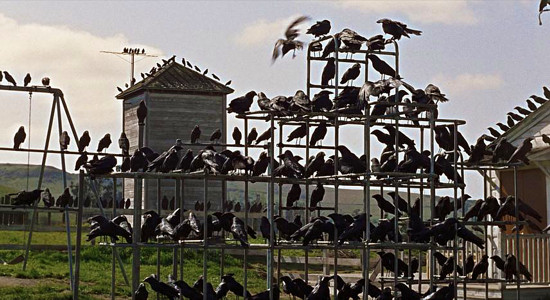 That disaster has a name and it's Mitch's Mother, Lydia.
In one moment, Lydia, in bed, horrified by an experience, curses her weak character. She knows she behaves like a childish, helpless shrew, but can't escape her own cowardice: she doesn't know how. She also sees that her son Mitch returns the romantic interest that Melanie shows in him, and admits she isn't sure how she feels about it. These are all wonderful, layered performances that require real acting and Hitchcock's well-trained masterful touch. Yet it would all be soap opera if it weren't for the impending doom brought about by the vicious bird attacks. And when it comes to those attacks, Alfred pulled out all of the stops.
Today's savvy audiences can discern the tell-tale blue screen special effects which were cutting edge for their era. But even with that knowledge, the powerful story of Alfred Hitchcock's THE BIRDS, seats this film in Five Shriek Girl territory.
If you haven't seen this one yet, lucky you! It's time you experienced THE BIRDS.






This review copyright 2009 E.C.McMullen Jr.