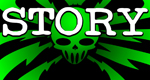 You Support This Site
When You Buy My Books
E.C. McMullen Jr.
PERPETUAL
BULLET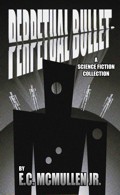 "'Some People' ... may be the standout story in the book."
-

John Grant

, Infinityplus

E.C. McMullen Jr.
WILLOW BLUE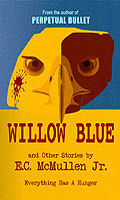 "'Willow Blue' will burrow under your skin and stay there long after you've put the book down."
- Jeffrey Reddick, Creator of
FINAL DESTINATION

IN OTHER BOOKS
E.C. McMullen Jr.'s
short story
CEDO LOOKED LIKE PEOPLE
in the anthology
FEAR THE REAPER

"This Ray Bradbury-esque is one of the most memorable and one of the more original stories I've read in a long time."
- Steve Isaak,
Goodreads

HORROR 201:
The Silver Scream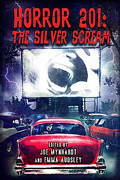 Filmmaker's Guidebook
featuring
RAY BRADBURY,
JOHN CARPENTER,
WES CRAVEN,
TOM HOLLAND,
E.C. McMULLEN Jr.,
GEORGE A. ROMERO,
and many more.



Extensively quoted in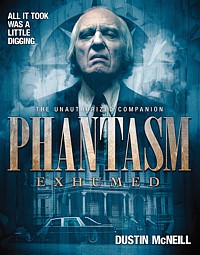 PHANTASM
EXHUMED
The Unauthorized Companion

Robert S. Rhine's
SATAN'S 3-RING
CIRCUS OF HELL

Forward by
GAHAN WILSON &
FEO AMANTE.
Featuring comics by
ALEX PARDEE,
WILLIAM STOUT,
STEVE BISSETTE,
FRANK DIETZ,
JIM SMITH,
FRANK FORTE,
ERIC PIGORS,
MIKE SOSNOWSKI,
OMAHA PEREZ,
DAVID HARTMAN,
STEVEN MANNION,
and more!

And In
CINEMA


E.C. McMullen Jr.


Head Production Designer

MINE GAMES


(Starring:
JOSEPH CROSS, BRIANA EVIGAN,
ALEX MERAZ)

Dept. head
Special Effects Make-Up
(SFX MUA)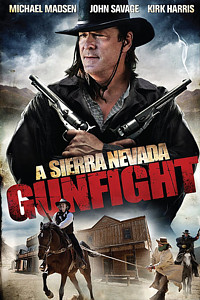 A SIERRA NEVADA
GUNFIGHT
(MICHAEL MADSEN & JOHN SAVAGE).

Production Designer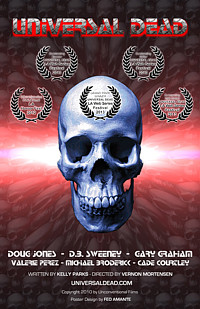 UNIVERSAL DEAD
(DOUG JONES,
D.B. SWEENEY,
GARY GRAHAM)

Art Director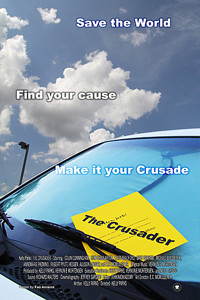 THE CRUSADER
(COLIN CUNNINGHAM,
GARY GRAHAM)
Review by
James Futch

PSYCHO

- 1960
USA (

wide

) Release: Sept. 8, 1960
Paramount Pictures / Universal Pictures
Rating: : Argentina, Norway, Switzerland, West Germany: 16 / Australia: M / Chile: 18 / Finland: K-16 / France: -12 / France: -16 / Sweden, UK: 15 / USA: R

Verdict: The first PSYCHO movie remains the best.
"It's 22 years later, and Norman Bates is coming home."
These were the ominous words spoken at the end of PSYCHO II's trailer in late 1982. I was twelve at the time, and by some mysterious accident (early bedtime, probably), had never seen the original PSYCHO. I did not even know precisely who Norman Bates was, just that he was a horror movie character. However, I was intrigued by the trailer and felt compelled to see the film it advertised. As luck would have it, a local television station aired the original PSYCHO to coincide with its sequel's theatrical release. So, sitting in front of the tube with popcorn bucket in hand, I learned the secrets of the Bates Motel and the reasons for Norman's 22 year "vacation".
Volumes have been written on Alfred Hitchcock's PSYCHO. James Naremore's FILMGUIDE TO PSYCHO, a tidy academic analysis, is one that springs to mind. Also, Stephen Rebello wrote an excellent, exhaustive book called ALFRED HITCHCOCK AND THE MAKING OF PSYCHO, which leaves no stone unturned. And it seems no text book on Hitchcock, or I daresay, on filmmaking itself, is complete without at least mention of PSYCHO. For those who wish to look, there exists a cornucopia of resources offering every viewpoint and trivial tidbit imaginable on Hitchcock's black sheep.
So what is there left to say?
To the seasoned yet literate horror film buff, not a whole lot; but what of the few that have not been anointed? It is feasible to believe that many such people exist. After all, forty years have passed since PSYCHO hit the screens and a whole new generation of popcorn toting moviegoers traverse the red carpet. I, for one, can vouch that I have met many people that have never, ever seen the original PSYCHO, in part or in its entirety. There still exist people in Western society who will be completely fooled by the trickery of the first third of the film. People who are for the first time hearing Sheriff Chambers (John McIntire) enunciating, "Ar-BO-Gaaast!!" People who know nothing of the skeletons in Norman's closet. And I envy them.
TRIVIA
While in pre-production for making PSYCHO, Alfred Hitchcock was already set to make THE BIRDS (which was released in 1963).
He decided on PSYCHO screenwriter Joseph Stefano (who later turned it down due to his own lack of interest) and during post production work, chose PSYCHO music man Bernard Herrmann (although, ultimately, there was no music in THE BIRDS).
For marketing purposes, Hitchcock included tons of bird references throughout PSYCHO including:
Norman Bates middle name is Francis: patron saint of birds.
Norman's hobby is taxidermy: specifically stuffing birds.
The movie begins in Phoenix, Arizona.
Janet Leigh's character of Marion, likewise that of Vera Miles who plays her sister, Lila, has the last name of Crane. The kind of animal that Norman would kill.
Stuffed birds decorate the parlor of the Bates Motel and make Marion uncomfortable.
Norman tells Marion that she "eats like a bird."
Norman chides Marion darkly when he speaks of people who, "cluck their tongues and shake their heads."
Pictures of birds in Marion's hotel room.
Norman knocks a picture of a bird off the wall when he enters the shower, right after the Shower Scene.
When actor Anthony Perkins understood what Hitchcock was going for, he tried to make Norman's behavior more "bird-like".
In one instance Perkins bought candy corn to eat in a scene and used his hands to "peck" at the pieces as he ate them.
RESOURCES
I envy them because that very first viewing was a revelation. Nevermind that I had to watch it on TV, with my sister's kids' toys scattered all over the floor. The fact remains that I tuned into PSYCHO with little or no knowledge its secrets. And it was, for me anyway, a lot like seeing JAWS for the first time. By the time Anthony Perkins grinned into the camera, his face lap-dissolving into a skull, I was dazed. I knew, even at eleven years old, I had witnessed a milestone of cinema that opened a door to years of discovery.
With the invention of DVD's, that discovery has continued. And for those interested in PSYCHO, it gives us something new to talk about as well.
At first sight, it's not extraordinary. The "Collector's Edition" DVD of PSYCHO comes in a plastic "keep case" with a little information pamphlet inside, featuring pictures from the film and commentary from the principal cast members. On the DVD itself, the menus are stylish and easy to navigate. Each menu and sub menu page features a snippet from the soundtrack by Bernard Herrmann. The backgrounds for each menu page are publicity stills from the film.
You will first want to view the film itself. The transfer to DVD is immaculate. Never has a black and white picture looked so rich and glorious. True, there are a few signs of age here and there, visible due to the high resolution, but they detract from the viewing experience not a wit. Only the opening credits show the most visible signs of age and deterioration.
PSYCHO, the collector's edition, is formatted for widescreen, but it wasn't shot that way. Hitchcock shot it with his TV crew from ALFRED HITCHCOCK PRESENTS in a 1.33:1 aspect ratio and then matted it for theatrical release. When it was shown on TV years later, it returned to its original aspect ratio.
Did Hitchcock anticipate this? Because the composition of each shot is such that, even without the matting, no film crew or boom mikes are visible. The result was a slight increase in information at the top and bottom of the screen. With the film "restored" to its theatrical widescreen state, very slight information is masked at the top and bottom of the screen. No matter, though. It still looks great and, because it's the way original audiences saw it, I do not mind the letterboxing (the black bars at the top and bottom of the screen) in the slightest.
After the movie, you will find a wealth of bonus materials that, by themselves, are worth the cost of the disc.
Firstly, there is a documentary called THE MAKING OF PSYCHO. Unlike most so-called DVD documentaries revealed to be only mere "featurettes" lasting ten or fifteen minutes, this one has some true substance. It is 90 minutes long, conveniently separated by 26 chapters, and packed with interviews and information.
The disc sports the original theatrical trailer, which will blow PSYCHO fans out of the water. Rather than just a montage of scenes, or a voice intoning promises of more horror than you can shake a stick at, it's a tour by Alfred Hitchcock. The master of the macabre himself walks about the grounds of the motel, takes a stroll up to the house, all the while dropping coy hints of what the movie is about. He treats the tour as if he's the docent at a crime scene ("I see they cleaned all this up - you should have SEEN the blood"), where something "oh, it's too horrible to describe" occurred. The trailer is almost seven minutes long, and, thanks to the master's dark humor it's a hoot.
Toggle through the menu at leisure to find still more supplemental materials (I'm a sucker for "extra stuff"). The newsreel footage is worth looking at, as are production photos, lobby cards, storyboards for the shower scene, and much more. Oh, and the shower scene itself, with AND without music, allowing the viewer to see (and hear) how much of a difference is made by the addition of Bernhard Hermann's shrieking violins. Try it yourself when you get the DVD. You will be surprised.
Truly, this "collector's edition" was made with the collector in mind. I look back on the wasteland of my teen years, back when VHS tape was ruler and king. I feel sorry for the James of that time; that James knew not what a DVD was, but yearned for it just the same. That James would have gotten so much more use out of this collector's edition of PSYCHO than I have, because the interest burned brighter in those days. So now that I've sold you on the DVD, let me say one more thing. Don't see PSYCHO another time until you get a hold of this DVD. And if you haven't seen PSYCHO, then I hope you will soon, and don't settle for anything less on that glorious first viewing than the collector's edition of PSYCHO on DVD.
PSYCHO, the collector's edition in widescreen on DVD, gets five ShriekGirls.






This review copyright 2001 E.C.McMullen Jr.