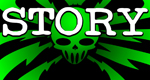 You Support This Site
When You Buy My Books
E.C. McMullen Jr.
PERPETUAL
BULLET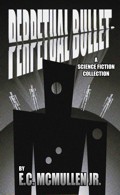 "'Some People' ... may be the standout story in the book."
-

John Grant

, Infinityplus

E.C. McMullen Jr.
WILLOW BLUE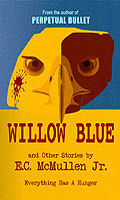 "'Willow Blue' will burrow under your skin and stay there long after you've put the book down."
- Jeffrey Reddick, Creator of
FINAL DESTINATION

IN OTHER BOOKS
E.C. McMullen Jr.'s
short story
CEDO LOOKED LIKE PEOPLE
in the anthology
FEAR THE REAPER

"This Ray Bradbury-esque is one of the most memorable and one of the more original stories I've read in a long time."
- Steve Isaak,
Goodreads

HORROR 201:
The Silver Scream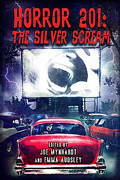 Filmmaker's Guidebook
featuring
RAY BRADBURY,
JOHN CARPENTER,
WES CRAVEN,
TOM HOLLAND,
E.C. McMULLEN Jr.,
GEORGE A. ROMERO,
and many more.



Extensively quoted in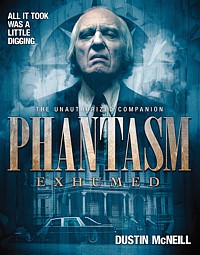 PHANTASM
EXHUMED
The Unauthorized Companion

Robert S. Rhine's
SATAN'S 3-RING
CIRCUS OF HELL

Forward by
GAHAN WILSON &
FEO AMANTE.
Featuring comics by
ALEX PARDEE,
WILLIAM STOUT,
STEVE BISSETTE,
FRANK DIETZ,
JIM SMITH,
FRANK FORTE,
ERIC PIGORS,
MIKE SOSNOWSKI,
OMAHA PEREZ,
DAVID HARTMAN,
STEVEN MANNION,
and more!

And
IN CINEMA


E.C. McMullen Jr.


Head Production Designer

MINE GAMES


(Starring:
JOSEPH CROSS, BRIANA EVIGAN,
ALEX MERAZ)

Dept. head
Special Effects Make-Up
(SFX MUA)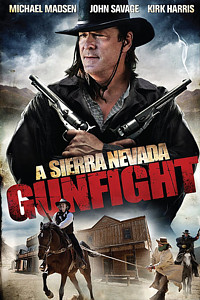 A SIERRA NEVADA
GUNFIGHT
(MICHAEL MADSEN & JOHN SAVAGE).

Production Designer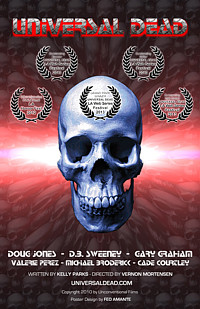 UNIVERSAL DEAD
(DOUG JONES,
D.B. SWEENEY,
GARY GRAHAM)

ART DIRECTOR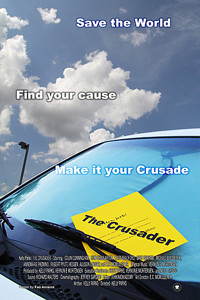 THE CRUSADER
(COLIN CUNNINGHAM,
GARY GRAHAM)
Review by
Mike Oliveri

BLACK CHRISTMAS aka Silent Night Evil Night

- 1974
USA Release: Dec. 20, 1974
August Films / Warner Brothers
Ratings: Norway & U.K: 18 / Sweden: 15 / USA: R
A lot of people give Kevin Williamson's SCREAM credit for originality in using the prank phone call as a tool of a killer. That included myself until I saw BLACK CHRISTMAS.

One of the worst movie trailers I've ever seen.
No wonder this tanked at the box office.
In this film written by Roy Moore (THE LAST CHASE), a sorority house at an unnamed university receives a series of prank phone calls. The girls first refer to the caller as "the moaner," and he delivers a string of obscene phrases that they don't really take seriously. Then, in his most recent calls, there are the screams and gasps of a woman in the background . . .
Also of note is the first person POV of the killer. As he is climbing a trellis and peering through windows early in the film, the viewer is looking directly through his eyes. He then enters the house through an upstairs window and lurks in the attic for some time, descending only for the occasional murder. Later in the film, we watch first-hand as he goes into a brief rage and tears up the attic, and then slowly rocks a corpse in a rocking chair.
Clare Harrison (Lynne Griffin: CURTAINS) becomes the first victim, and when nobody can account for her whereabouts, a 13-year-old girl also turns up missing. A search is begun, but meanwhile the killer continues to stalk the other girls.
Jess Bradford, played by Olivia Hussey (PSYCHO IV: THE BEGINNING, IT [TV]), becomes the focus of the killer's phone calls. She is pregnant and considering an abortion, and the killer begins to use comments exchanged between Jess and her boyfriend, Peter (Keir Dullea: 2001: A SPACE ODYSSEY, BRAINWAVES). Peter, enraged that she wants to have an abortion and does not want to marry him, becomes the prime suspect.
The lead investigator, Lieutenant Fuller, is played by John Saxon (A NIGHTMARE ON ELM STREET 1 and 3, TENEBRE). Unlike many of the generic detectives in horror flicks, he actually cares about what is happening and, imagine that, investigates the crime! His only mistake is his immediate brushing off of the second extension inside the house, but I guess that would wreck the story, wouldn't it?
Overall a good flick with a rather simple plot as the girls, one by one, fall victim to the killer. There are some original characters with a few moments of comedy, and the killer's phone calls are much more effective than those in SCREAM. The killings are simple and effective, such as when you see a hand and murder weapon rise and fall with blood on it. Following some of these are some interesting cuts and fades.
Occasionally, the film almost pokes fun at some of the typical slasher movies. For example, there's a cut to a close-up of a garish hockey mask, but when the camera backs off, you see one of the characters is actually a hockey goalie in the midst of practice (FeoNote: actually, BLACK CHRISTMAS was made in 1974 - 8 years before the mask was introduced on Jason in FRIDAY THE 13th Part 3 3D. Goalie masks are just creepy and this movie is, after all, Canadian.).
I only had a few simple gripes with the film that could easily be fixed, mostly in the realm of poor acting. When the search in the park turns up something, and a woman is screaming, there's a sequence of several characters' reactions. Only instead of running to the scream, they're looking around and gawking like they don't know what's going on, then casually walk over to check it out. Then there's Hussey: every time she picks up the phone, no matter who turns out to be on the other side, she's screaming "Hello? Hello!? HELLO?!" into the phone.
And I just kind of shook my head when she locks the front door from the outside, yet can't open it from the inside when she's trying to run away . . . Please. Who would design a front door to a house you can't open from the inside?
All told, though, a good job from director Bob Clark, who earlier directed the horror flicks DEATHDREAM and CHILDREN SHOULDN'T PLAY WITH DEAD THINGS. His best-known film is probably A Christmas Story, a hilarious holiday comedy that shows up several times every season (and probably the only one I may bother to watch). It's a pity that Moore and Clark never collaborated on a film again, and I wonder why Moore faded away after writing three flicks. This movie showed his potential.
The Christmas season is barely more than backdrop for the film, with little actual Christmas content being important to the film. In fact, the only Xmas moment adding to the film's plot is when a killing is occurring in an upstairs bedroom, but Jess fails to hear it because she is at the front door listening to carolers.
Besides Dullea and Hussey, there were a few more actors that starred in this film early in their careers. Other notable appearances include Doug McGrath (TWILIGHT ZONE: THE MOVIE), who plays an inept desk sergeant named Nash. Barb, the dorm's lush played by Margot Kidder (THE AMITYVILLE HORROR), sets him up to be the butt of a joke in one of the film's moments of comedy.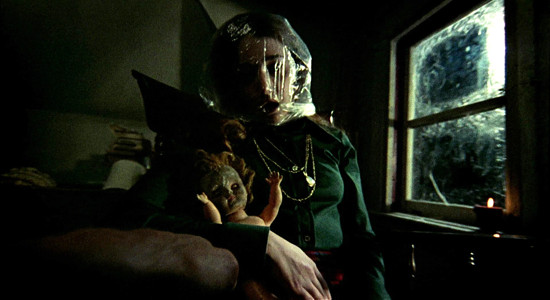 Andrea Martin, the infamous Edith Prickley of SCTV, plays another sorority sister named Phyl. She's the shy and somewhat naïve one, acting as a confidant to Jess at times. She also appeared in a horror/comedy film called CANNIBAL GIRLS before her comedy career took off.
Finally, Les Carlson played Graham, the phone company technician that sets up the phone tap and traces the call at the phone company. He was later picked up by David Cronenberg to play small roles in the films VIDEODROME and THE FLY.
If you're the type who's sick of It's A Wonderful Life and Miracle On 34th Street, get festive with this Xmas flick instead. Pop it in the player, roast up some nuts, burn the mistletoe, and relax!
I give BLACK CHRISTMAS four shriek girls.





This review copyright 1999 E.C.McMullen Jr.