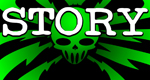 You Support This Site
When You Buy My Books
E.C. McMullen Jr.
PERPETUAL
BULLET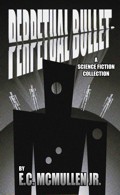 "'Some People' ... may be the standout story in the book."
-

John Grant

, Infinityplus

E.C. McMullen Jr.
WILLOW BLUE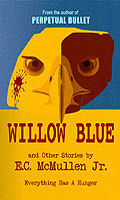 "'Willow Blue' will burrow under your skin and stay there long after you've put the book down."
- Jeffrey Reddick, Creator of
FINAL DESTINATION

IN OTHER BOOKS
E.C. McMullen Jr.'s
short story
CEDO LOOKED LIKE PEOPLE
in the anthology
FEAR THE REAPER

"This Ray Bradbury-esque is one of the most memorable and one of the more original stories I've read in a long time."
- Steve Isaak,
Goodreads

HORROR 201:
The Silver Scream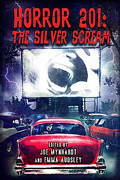 Filmmaker's Guidebook
featuring
RAY BRADBURY,
JOHN CARPENTER,
WES CRAVEN,
TOM HOLLAND,
E.C. McMULLEN Jr.,
GEORGE A. ROMERO,
and many more.



Extensively quoted in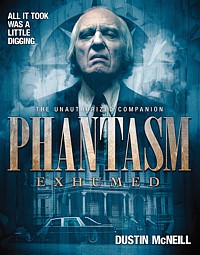 PHANTASM
EXHUMED
The Unauthorized Companion

Robert S. Rhine's
SATAN'S 3-RING
CIRCUS OF HELL

Forward by
GAHAN WILSON &
FEO AMANTE.
Featuring comics by
ALEX PARDEE,
WILLIAM STOUT,
STEVE BISSETTE,
FRANK DIETZ,
JIM SMITH,
FRANK FORTE,
ERIC PIGORS,
MIKE SOSNOWSKI,
OMAHA PEREZ,
DAVID HARTMAN,
STEVEN MANNION,
and more!

And
IN CINEMA


E.C. McMullen Jr.


Head Production Designer

MINE GAMES


(Starring:
JOSEPH CROSS, BRIANA EVIGAN,
ALEX MERAZ)

Dept. head
Special Effects Make-Up
(SFX MUA)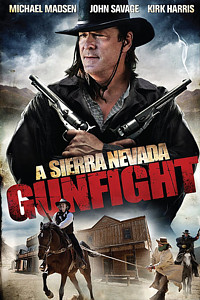 A SIERRA NEVADA
GUNFIGHT
(MICHAEL MADSEN & JOHN SAVAGE).

Production Designer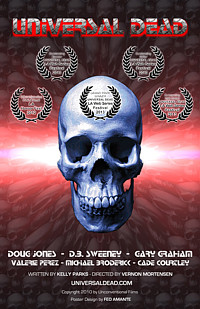 UNIVERSAL DEAD
(DOUG JONES,
D.B. SWEENEY,
GARY GRAHAM)

ART DIRECTOR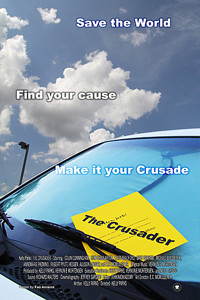 THE CRUSADER
(COLIN CUNNINGHAM,
GARY GRAHAM)
Review by
E.C. McMullen Jr.

BOTCHED

aka

13 -

2007
USA Release: May 13, 2008
ApolloProMovie, Darclight Films, Zinc Entertainment, Opix Films, Barraboy Films, Arcade Films, Madigan Film Productions, International Film Collective
Rated: USA : R
Man, owing a debt to the mob is no picnic: seriously, it's no damn picnic. And I know exactly what I'm talking about here, because I've been to a LOT of picnics!
Ritchie (Stephen Dorff: BLADE, CECIL B. DEMENTED, FEAR DOTCOM, ALONE IN THE DARK) owes a debt to a Russian mobster, Mr. Groznyi (Sean Pertwee: EVENT HORIZON, DOG SOLDIERS, EQUILIBRIUM), so he steals some diamonds as part of an arranged heist. Unfortunately, Ritchie is the only one worth a damn as the boss hired a chuckle-headed numbskull to drive the get-away car.
One car accident and two dead henchmen later, Ritchie remains in debt to Mr. Groznyi, who is too pussy to accept the blame for saddling Ritchie with incompetents. So Ritchie has to pull off another job to clear his debt. This one is even tougher. It's also his last chance with Mr. Groznyi. Blow this and Ritchie is a dead man.
Ritchie has to steal a gold, bejeweled cross; a priceless artifact that once belonged to the first Czar of Russia. The cross now belongs to a family which owns the largest multimedia company in the world and they live in the penthouse suite of a massive high security building in Russia.
Once again Ritchie is saddled with two Mr. Groznyi supplied incompetents. The hot-headed, loose-cannon Peter (Jamie Foreman: SLEEPY HOLLOW) and his halfwit brother Yuri (Russell Smith: THE ESCAPIST). Ritchie covertly gets his hired muscle and himself into the building and, thanks to his technical skills, all the way up into the coveted and formerly secure penthouse. Ritchie's competence angers the jealous Peter who finds himself merely along for the ride.
Before Ritchie has a chance to use his m4d sk1llz further, Peter jumps in, ruins everything, and soon they are running out of the Penthouse, back into the elevator, with Yuri holding his blood-stained belly.
As they travel back down the elevator, it stops and some bible reading women get in. Peter tries to bully them out with attitude, but they ignore him and the doors close. A few floors further and some more people get in. Peter tries his bully attitude on them as well, but once again they stay and he is frustrated.
The elevator continues down, and the building's security alarm goes off. Just as everyone, good and bad are in a state of panic, and for reasons known only to Yuri's dull mind, he stands up, drops his arms, and allows everyone to see his bloodstained clothes. It is obviously not all Yuri's blood and that's when the elevator suddenly stops at a floor that is neither the 12th or 14th floor. This floor has no designation. The doors open and Ritchie finds himself along for the ride in a hostage situation as Peter takes charge with a gun and threatens everyone.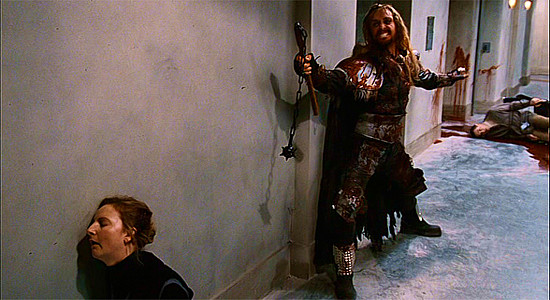 This all moves at a breakneck and breathless pace and except for the scenery, there is nothing that demands a huge budget. Indie film makers who send me your movies for review, pay attention. Just because you have a micro-budget doesn't mean that you must have a cinematic pile of crap. I've sat through many a cheap turd but not one was bad due to its budget. The bad all started with a tiresome hack story.
Through the course of the movie, the balance of power shifts around to the various characters. One moment Peter is in charge. Then Ritchie, then even the bible women have their turn. But the worst thing overall is the horror that awaits them on the 13th floor. They gradually discover that the floor has no exit except the elevator, which has no control panel to call it to the floor. People enter, but nobody leaves.
And what is the 13th Floor? It's a maze of empty offices that serve no use other than to trick and trap. It's only real purpose is to be a human abattoir where body pieces are strewn and displayed like commercial art.
It isn't long before you realize that this couldn't have been unintentional: Mr. Groznyi didn't give Ritchie a job, this is Ritchie's punishment.
TRIVIA
BOTCHED AWARDS
NEW YORK CITY HORROR FILM FESTIVAL
2007
BEST FEATURE
BEST ACTOR
(Stephen Dorff)
BOTCHED aka 13, is rock 'em sock 'em Horror Thriller with a heist movie ethic. The monsters, while mysterious at first, make sense. Through the course of the movie and its own internal logic, everything makes a twisted kind of sense. Nothing unbelievable happens and that's the hell of it. This is slasher Horror Thriller of the highest order. A murderous madhouse populated with people who shouldn't do the terrible things they do but do it anyway.
Standouts include Jaime Murray (ANIMAL, DEXTER [TV], THE DEATHS OF IAN STONE) as Anna and Bronagh Gallagher (MARY REILLY) as the Bible thumping Sonya. But who really steals the show is Edward Baker-Duly as The Killer. Scene stealing, scene chewing doesn't begin to describe it but it's all for the good as Baker-Duly portrays a madman as maniac as he wants to be in a world - or at least an environment - that will never punish him. He owns his floor of the massive highrise and apparently all who enter it.
Director Kit Ryan makes an amazing splash with BOTCHED, his first feature film. Already Ryan is the new "thing" and is getting major movie offers. Cool when that happens to someone who deserves it. Kudos also to the razor sharp script by relative newcomers Derek Boyle, and the brothers Eamon and Raymond Friel.
Finally, kudos to the bizarre yet believable production design by Jon Bunker (CAST A DEADLY SPELL, ULTRAVIOLET [TV]).
If you don't like movies that switch gears on you somewhere in the middle (like PSYCHO and FROM DUSK TILL DAWN) then you probably aren't going to like BOTCHED. But I love these kinds of movies when done right and BOTCHED does it ALL right! With a morbid, humanly-flawed humor that creates sympathy among even the worst of the villains, BOTCHED is EVIL DEAD style fun: frantic, horrific and wild!
Five Shriek Girls!





This review copyright 2009 E.C.McMullen Jr.
Hi there,
I'm one of the writers of Botched. Just thought I'd email to thank you for the kind review and I'm glad you liked it. Cool site - keep up the good work!
- Raymond Friel