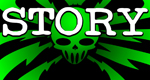 You Support This Site
When You Buy My Books
E.C. McMullen Jr.
PERPETUAL
BULLET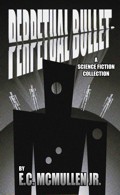 "'Some People' ... may be the standout story in the book."
-

John Grant

, Infinityplus

E.C. McMullen Jr.
WILLOW BLUE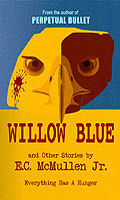 "'Willow Blue' will burrow under your skin and stay there long after you've put the book down."
- Jeffrey Reddick, Creator of
FINAL DESTINATION

IN OTHER BOOKS
E.C. McMullen Jr.'s
short story
CEDO LOOKED LIKE PEOPLE
in the anthology
FEAR THE REAPER

"This Ray Bradbury-esque is one of the most memorable and one of the more original stories I've read in a long time."
- Steve Isaak,
Goodreads

HORROR 201:
The Silver Scream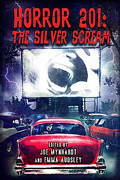 Filmmaker's Guidebook
featuring
RAY BRADBURY,
JOHN CARPENTER,
WES CRAVEN,
TOM HOLLAND,
E.C. McMULLEN Jr.,
GEORGE A. ROMERO,
and many more.



Extensively quoted in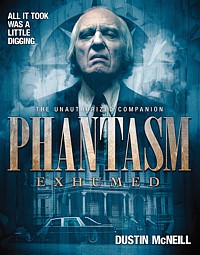 PHANTASM
EXHUMED
The Unauthorized Companion

And
IN CINEMA


E.C. McMullen Jr.


Head Production Designer

MINE GAMES


(Starring:
JOSEPH CROSS, BRIANA EVIGAN,
ALEX MERAZ)

Dept. head
Special Effects Make-Up
(SFX MUA)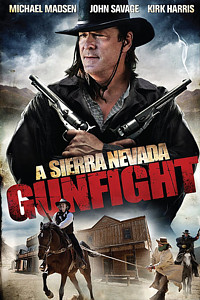 A SIERRA NEVADA
GUNFIGHT
(MICHAEL MADSEN & JOHN SAVAGE).

Production Designer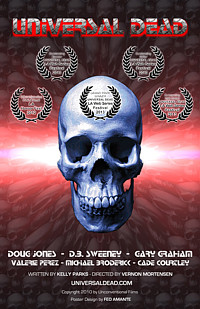 UNIVERSAL DEAD
(DOUG JONES,
D.B. SWEENEY,
GARY GRAHAM)

ART DIRECTOR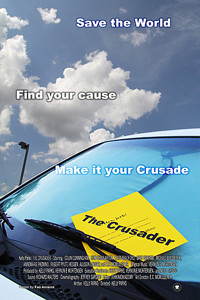 THE CRUSADER
(COLIN CUNNINGHAM,
GARY GRAHAM)
Review by
Kelly Parks

BOA

aka

New Alcatraz

- 2000
USA Release: May 21, 2002
Cell Block / Columbia Tri-Star Pictures
Rated: Argentina, Spain: 13 / Australia: M / Finland: K-14 / Germany: 16 / Norway, Sweden, UK: 15 / Peru: 14 / Portugal: M/12 / USA: PG-13
Dean Cain explores his feminine side in the haunting tale of a man and his feather boa…
No, wait, I was thinking of a better movie…
Phillip J. Roth (PYTHON) wrote and directed BOA. He shares the blame for the screenplay with Terri Neish (MINDSTORM). As you may have guessed, the title of the movie refers to a giant boa constrictor (a big snake). The story takes place at a secret super-maximum security prison in Antarctica where –
"Wait a minute," you say. "A boa constrictor? At the South Pole? But that's stupid!"
First, don't interrupt me. That's rude. And second, yes, I know. Not that it's impossible to make a movie about a giant reptile in 70 degree below zero cold. James Cameron could do it. Maybe. But Mr. Roth ain't up to it.
The prison is still being built and apparently the plan is to provide power through geothermal generators. That's why the construction crew is drilling through 12,000 feet of ice and rock and that's where they encounter a strange "rock formation" that apparently is hollow. The drill engineer Yuri (Mark Sheppard: SERENITY) is worried about high-pressure gas but the warden (Craig Wasson: A NIGHTMARE ON ELM STREET 3, BODY DOUBLE) says drill, so they drill. The chamber turns out to contain pure nitrogen under 5000-lbs/square-inch pressure.
TRIVIA
See the DVD cover with this review? See the two fangs jutting out of the top of the Boa Constrictor's mouth? Boas don't inject venom and they don't have fangs. Teeth, yes! Lots of tiny teeth in rows that they use to hold their prey in place while they begin the arduous task of swallowing their food whole.
But no fangs.
Also, the pupils of their eyes are round, not slit like venemous snakes.
Are there even enough uneducated people in the world with enough disposable income to pay for seeing a movie this ignorant?
"Nitrogen?! That's geologically imposs—"
What did I say about interrupting me? I know about the nitrogen. My guess is that Mr. Roth, at some point in his life, visited a museum and saw that sometimes documents are stored in cases filled with nitrogen, because it doesn't react chemically with parchment, thus preserving the documents. This lead to a chain of thought that resulted in a combined rip-off of ANACONDA, ALIENS and JURASSIC PARK. Even the opening and closing theme music are very ALIEN / ALIENS – like.
The nitrogen chamber, of course, contains a giant, prehistoric boa. It proceeds to wreak havoc on the construction crew and guards, which is why paleontologists Dr. Robert Trenton (Dean Cain: DARK DESCENT) and Dr. Jessica Platt (Elizabeth Lackey: PLANET OF THE APES [2001], MULHOLLAND DR.) are called in. They're called in because... actually, it's never clear why they're called in. Obviously the thing to do is kill the snake. You need firepower, not paleontologists. But that's what they did in JURASSIC PARK so that's what they do here.
By the time the plane carrying the paleontologists arrive the snake has eaten quite a few people and the survivors are ready to leave, but things go badly wrong: With the screenplay. - and the acting. At one point Dr. Trenton thinks Dr. Platt (his wife) is dead and doesn't seem especially affected by it. And then...
oh, the hell with it.
Time for a
!!!SCIENCE FREAKIN' MOMENT!!!:
If a giant prehistoric snake were trapped in a nitrogen chamber it would perfectly preserve the beast.
Dead.
The snake's corpse wouldn't decay because the bacteria that cause organic decay can't live in pure nitrogen. Nitrogen is not "magical suspended animation gas." It's just a good preservative. And it's also not inert, as a character here describes. Helium is inert, in the sense that it doesn't participate in any chemical reactions. Nitrogen does.
Continued at THE SCIENCE MOMENT: BOA
This is the second sci-fi horror flick I've seen that had Dean Cain's name over the title. The first was DARK DESCENT, which I thought was a pretty bad movie, but it was One Flew Over the Cuckoo's Nest compared to this sorry offering. I give BOA one negative shriek girl.


This review copyright 2002 E.C.McMullen Jr.