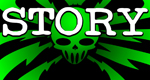 You Support This Site
When You Buy My Books
E.C. McMullen Jr.
PERPETUAL
BULLET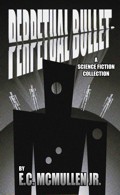 "'Some People' ... may be the standout story in the book."
-

John Grant

, Infinityplus

E.C. McMullen Jr.
WILLOW BLUE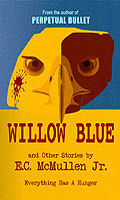 "'Willow Blue' will burrow under your skin and stay there long after you've put the book down."
- Jeffrey Reddick, Creator of
FINAL DESTINATION

IN OTHER BOOKS
E.C. McMullen Jr.'s
short story
CEDO LOOKED LIKE PEOPLE
in the anthology
FEAR THE REAPER

"This Ray Bradbury-esque is one of the most memorable and one of the more original stories I've read in a long time."
- Steve Isaak,
Goodreads

HORROR 201:
The Silver Scream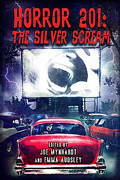 Filmmaker's Guidebook
featuring
RAY BRADBURY,
JOHN CARPENTER,
WES CRAVEN,
TOM HOLLAND,
E.C. McMULLEN Jr.,
GEORGE A. ROMERO,
and many more.



Extensively quoted in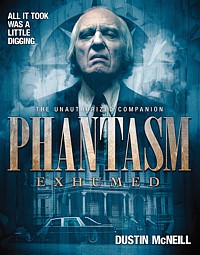 PHANTASM
EXHUMED
The Unauthorized Companion

And
IN CINEMA


E.C. McMullen Jr.


Head Production Designer

MINE GAMES


(Starring:
JOSEPH CROSS, BRIANA EVIGAN,
ALEX MERAZ)

Dept. head
Special Effects Make-Up
(SFX MUA)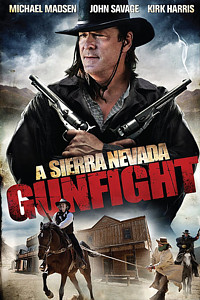 A SIERRA NEVADA
GUNFIGHT
(MICHAEL MADSEN & JOHN SAVAGE).

Production Designer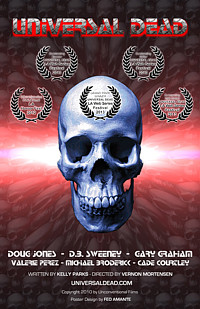 UNIVERSAL DEAD
(DOUG JONES,
D.B. SWEENEY,
GARY GRAHAM)

ART DIRECTOR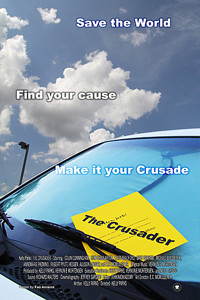 THE CRUSADER
(COLIN CUNNINGHAM,
GARY GRAHAM)
Review by
E.C. McMullen Jr.

WOULD YOU?


TIP JAR




KING KONG


SEQUELS, PREQUELS,
AND REMAKES

SON OF KONG

- 1933
USA Release: Dec. 22, 1933
RKO Radio Pictures
Rating: N/A

Starring:
Robert Armstrong, Helen Mack, Frank Reicher, John Marston, Victor Wong, Noble Johnson
In 1932, before KING KONG was even released, it was getting lots of buzz - incredibly good buzz. It couldn't be helped. Test audiences for the film were talking and wouldn't shut up. No one had ever seen anything like the special effects in KING KONG.
Of course, for a movie company like RKO Pictures that had lost $10.1 million dollars in 1932 dollars, this was all for the good. KING KONG was their big budget picture and if they lost on this one, they lost it all.
But the mega monkey made mega bucks, bringing in nearly twice what it cost to make it in its first release. So they needed to keep the good vibe going and that meant a rush production of another Kong film. Now rushing stop motion animation is no easy task - not now and especially not then.
Never the less, without any help from the original creators of KING KONG and with a story by one of the RKO script contributors to the first Kong, Ruth Rose, SON OF KONG was under way. Ernest B. Shoedsack (MIGHTY JOE YOUNG) returned to direct, but either his heart wasn't in it or he no longer cared. I can understand that. The movie moguls of RKO, who happened across KING KONG by accident, had given the greenlight to so many money losers that, eventually, KING KONG in eternal re-release world wide was the only money maker they had.
Carl Denham (Robert Armstrong: KING KONG, MIGHTY JOE YOUNG) is hiding out in his apartment from a number of bill collectors and litigants who will disguise themselves in any way they can to sneak into his apartment building and serve him with papers. The destruction that Kong caused, as well as the death and injuries, has cost Carl everything he owns and made his once famous name mud. Carl makes his way back to his pal, Captain Englehorn (Frank Reicher: RETURN OF THE TERROR, THE INVISIBLE RAY, THE DEVIL DOLL, MYSTERY OF THE WHITE ROOM, DR. CYCLOPS, NIGHT MONSTER, THE MUMMY'S TOMB, THE MUMMY'S GHOST, HOUSE OF FRANKENSTEIN, in 30 years, Frank made over 220 movies!) of the ship that took him to Skull Island to capture Kong in the first place. The Captain is only one step behind Carl in losing everything to lawsuits. The two decide to put a skeleton crew together quick and sail out of town until things cool down.
Sailing the seven seas, but mostly the South Pacific and the Indian Ocean, Denham and Englehorn eventually arrive at a Dutch port without a cargo or a job. Unable to pay their crew, they hang out, catching a threadbare circus show consisting of tiny monkeys and a girl named Hilda (Helen Mack: MYSTERY OF THE WHITE ROOM) who plays guitar and can't sing. Denham takes a shine to her, liking her so much, that he chooses not to involve himself in her life at all. Later, at a bar, they meet up with a man named Helstrom (John Marston) - the guy who gave Carl Denham the map to skull island from the first film. Englehorn distrusts him, but Denham is interested in Helstrom's story about the treasure Carl never got while he was there the first time.
Out to sea, Helstrom wastes no time in turning the crew against Captain Englehorn. What's more, the crew soon finds that Hilda has stowed away. The fact that First Mate Denham knows her, and that Helstrom is clearly upset by her presence (and she by his) causes further stress among the crew, so by the time they finally reach Skull Island, there is a mutiny.
The movie features a cameo appearance by Noble Johnson, reprising his brief role as the Island Chief. Victor Wong, who played Charlie the Cook in the first one, also reprises his role with a meatier part. Now he's not only a cook, but brandishing a meat cleaver, he's also the hired muscle who protects Captain Englehorn.
Before long we meet the white haired Kong Jr., trapped in quicksand until Carl rescues him. Grateful, Kong Jr. becomes Carl and Hilda's protector while they figure out how to get off of the island. There are many goofy scenes of Kong Jr. doing nothing other than being cute - sucking on his finger, covering his mouth and smiling when he happens upon Carl and Hilda getting mushy, and the like. Kong Jr. also does a quick battle with a giant bear and a poorly constructed dino. In essence, this is a castrated version of Kong. No originality and no attempt to be as creative and wondrous as the original. There was no time.
SON OF KONG made money, thanks to the inertia of its better father in the same year. But it was clear that any subsequent Kong films would lose a fortune and RKO never made another one.
Two Shriek Girls.



This review copyright 2005 E.C.McMullen Jr.