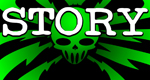 You Support This Site
When You Buy My Books
E.C. McMullen Jr.
PERPETUAL
BULLET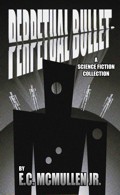 "'Some People' ... may be the standout story in the book."
-

John Grant

, Infinityplus

E.C. McMullen Jr.
WILLOW BLUE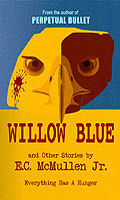 "'Willow Blue' will burrow under your skin and stay there long after you've put the book down."
- Jeffrey Reddick, Creator of
FINAL DESTINATION

IN OTHER BOOKS
E.C. McMullen Jr.'s
short story
CEDO LOOKED LIKE PEOPLE
in the anthology
FEAR THE REAPER

"This Ray Bradbury-esque is one of the most memorable and one of the more original stories I've read in a long time."
- Steve Isaak,
Goodreads

HORROR 201:
The Silver Scream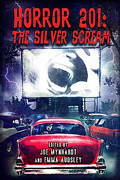 Filmmaker's Guidebook
featuring
RAY BRADBURY,
JOHN CARPENTER,
WES CRAVEN,
TOM HOLLAND,
E.C. McMULLEN Jr.,
GEORGE A. ROMERO,
and many more.



Extensively quoted in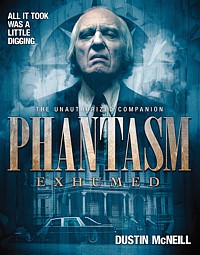 PHANTASM
EXHUMED
The Unauthorized Companion

Robert S. Rhine's
SATAN'S 3-RING
CIRCUS OF HELL

Forward by
GAHAN WILSON &
FEO AMANTE.
Featuring comics by
ALEX PARDEE,
WILLIAM STOUT,
STEVE BISSETTE,
FRANK DIETZ,
JIM SMITH,
FRANK FORTE,
ERIC PIGORS,
MIKE SOSNOWSKI,
OMAHA PEREZ,
DAVID HARTMAN,
STEVEN MANNION,
and more!

And
IN CINEMA


E.C. McMullen Jr.


Head Production Designer

MINE GAMES


(Starring:
JOSEPH CROSS, BRIANA EVIGAN,
ALEX MERAZ)

Dept. head
Special Effects Make-Up
(SFX MUA)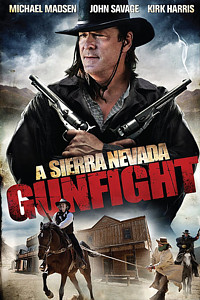 A SIERRA NEVADA
GUNFIGHT
(MICHAEL MADSEN & JOHN SAVAGE).

Production Designer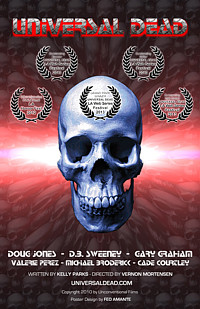 UNIVERSAL DEAD
(DOUG JONES,
D.B. SWEENEY,
GARY GRAHAM)

ART DIRECTOR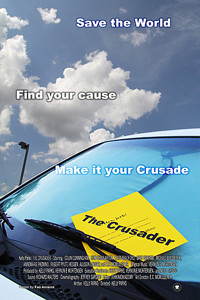 THE CRUSADER
(COLIN CUNNINGHAM,
GARY GRAHAM)
Review by
E.C. McMullen Jr.

IT'D BE BIG OF YOU


TIP JAR




KING KONG


SEQUELS, PREQUELS,
AND REMAKES

KING KONG

- 1933
USA Release: April 7, 1933
RKO Radio Pictures
Rating: N/A

Starring:
Fay Wray, Robert Armstrong, Bruce Cabot, Frank Reicher, Victor Wong, Noble Johnson
KING KONG. In its day, during America's Great Depression, it was the JAWS, Star Wars, HARRY POTTER, and THE MATRIX (the first one before the franchise imploded) all in one. It was not THE LORD OF THE RINGS, because, like a great many blockbusters from ET to Titanic, to SPIDER-MAN, those films were not influential. KING KONG was so damn influential that the majority of people who have never seen the movie, not only know the name, but also know what its about - one great big honking giant ape!
KING KONG opens with a view of the New York skyline as seen from the harbor. At night, a man walks up to a decrepit looking ship. He meets up with an old and frightened dockworker and finds himself confronted by a surely first mate. When he introduces himself as Weston the Theatrical Agent, the First Mate becomes friendly and smiling, welcoming the man aboard.
Meanwhile, in the ship, Carl Denham (Robert Armstrong: SON OF KONG, THE MAD GHOUL, MIGHTY JOE YOUNG), is having to explain himself to the Captain. The Captain is nervous about the cruise and their cargo, which has too many weapons for his tastes. When the agent comes in, things get worse. Carl Denham wants to make another documentary movie and he needs a pretty girl for the audience, "bless 'em!". The agent can't get one for him due to Carl's reputation. Carl can't explain himself out of the situation and, in his frustration, goes out into New York City to find one himself.
After several fruitless attempts, he finds a young woman who gets caught stealing an apple. One look at her and Carl feels she is right.
He takes the woman to a nearby restaurant. The girl, nearly exhausted from malnutrition, accepts his offer of food gratefully and without questioning, even . Her name is Ann Darrow (Fay Wray: DOCTOR X, THE VAMPIRE BAT, MYSTERY OF THE WAX MUSEUM, THE CLAIRVOYANT, BLACK MOON, MURDER IN GREENWICH VILLAGE). But when Carl offers her a mysterious job onboard a ship that involves a trip of "Money, adventure, and fame! It's the thrill of a lifetime and the ship leaves tomorrow morning!", she shys away concerned.
Who can blame her? As Carl, caught up in his own enthusiasm, is punctuating his words with a rapid pumping movement of his arm at waist level. Then, when Carl calms down and introduces himself, she recognizes the famous documentary film maker and accepts the risk.
The crew sets sail for a long voyage, halfway around the world. Denham pays his money and keeps his lips sealed. Ann, who never sailed on a ship before, is having the time of her life, but for the rest of the all male crew, its just another day at hard work. Antagonistic sparks fly between Ann and the First Mate, John "Jack" Driscoll (Bruce Cabot: THE ROADHOUSE MURDER, DISGRACED!, MYSTERY OF THE WHITE ROOM, FALLEN ANGEL), and even audiences back then knew what that meant.
KING KONG creator Edgar Wallace, was the Stephen King of his time, having more of his novels made into movies in the 20th Century than any other author before or since (he wrote 170 best selling novels in the single decade of the 1920s).
As of 2020, over 200 movies and television episodes were made from his novels. A number only eclipsed by 19th Century writer, Edgar Allen Poe (over 350).
Sadly, Edgar would never see his magnum opus on the screen, let alone the effect it would have on audiences for generations, as he died of double pneumonia in February 1932 at the age of 56, before the movie was complete.
"An Academic is someone who has found something more interesting than sex."
- Edgar Wallace
---
KING KONG
in 30 seconds and re-enacted by bunnies!
Finally Carl tells the Captain and crew where they're going. To a place not on any map. When the Captain expresses doubt, Carl asks him, "Have you ever heard of ... Kong?"
This question elicits the interests of all assembled. Everyone has heard of Kong, but no one is quite sure what it is. A monster perhaps, or maybe an island God?
Later, Carl does a few screen tests with Ann and while he directs the crew watches. At one point Carl tells Ann to imagine that she's looking up at something so horrible that she can't even scream. He tells her to throw her arm over her eyes so she can block the vision and scream, scream for all she's worth. When she does so, her scream is so startling that even the hardboiled first mate grabs the captain's arm and says,
"What does Carl think she's really going to see?"
What indeed.
They reach the island and see the impressive wall that separates the villagers from the rest of the land. It's at moments like these that the dialogue gets a little sketchy.
Ann: How will we know we're at the right island?
Carl: It's shaped like a skull.
Ann: Oh yes! That's right! You told me: Skull Island.
Carl and his handpicked crew go ashore unannounced. There is a celebration of sorts going on and Carl wants his camera and Ann along. Carl's curious but careless excitement rubs the crew the wrong way, especially Jack Driscoll, who clearly has a thing for Ann.
As they watch the natives party down, Carl is overwhelmed by his fanboy geeky enthusiasm ("Holy mackerel! Whatta show!"). Carl starts filming the whole thing in plain sight of the natives, the chief of whom immediately spots him. The Chief (Noble Johnson: THE HAUNTED VALLEY, DANTE'S INFERNO, THE MYSTERIOUS DR. FU MANCHU, THE MUMMY, SON OF KONG, THE GHOST BREAKERS, THE MAD DOCTOR OF MARKET STREET) stops the ceremony and confronts Carl and crew.
The Chief's Witch Doctor is hopping mad, saying the intruders have ruined the ceremony. What ceremony? Why their Bride of Kong ceremony. It's a wedding, kinda, though a sacrifice exactly.
Denham and the gang are able to get away with their skins and that night, Jack Driscoll admits his true feelings for Ann. But while he is called away on ship business, Ann, on deck and gazing up at that clear Indian Ocean sky, is kidnapped by the natives who've snuck aboard. One thing leads to another and the next thing you know, Ann is the Bride of Kong.
!!!THE UNFAIR RACIAL CLICHE ALERT!!!:
What is the UNFAIR RACIAL CLICHÉ ALERT? Check it out first, then you'll understand the rest of this.
Would it surprise you to know that KING KONG gets no URCA? In fact, its amazing how, for its time, KING KONG is as tolerant of other folks regardless of skin color. Charlie, the Chinese cook, speaks broken English, but the crew don't look down on him for it and Ann talks to him as an equal. Until the natives kidnap Ann and give her to Kong, Carl, the Captain, and the crew are respectful of the Skull Island natives.
Continued at URCA/KingKong Page.
Even today, the story by Edgar Wallace and directors Merian C. Cooper and Ernest B. Schoedsack stands up and the adapted screenplay by James Ashmore Creelman and Ruth Rose is excellent. Talky pictures were still new but the facial and physical dramatics of early cinema, taken from actors who started as stage performers in plays and vaudeville, are gone from Kong. People talk and act like regular folk, even with the argot of 1930s America.
We are halfway through the story before the movie becomes a different movie entirely. In the first half, its all Ocean adventure. In the second, its all Horror and Horror in a big way.
King Kong is brutal and vicious. He's a wild animal where survival among mega fauna predators is a daily business: it's the way he lives.
Seems every other monster on the island hates Kong and tries to eat his new Bride, which gives you some idea of what became of all of his other brides. Kong kills with a gusto and when humans get in the way they likewise are gruesomely killed: screaming in stark terror right to their deaths. Kong also takes pleasure in killing: crushing a man's head beneath his foot and twisting it, or smiling as he crushes a human in his teeth. Yet Kong is clearly taken with Ann. Perhaps because he's never seen a white person with blonde hair.
Carl: Yeah, I guess they don't get many blondes around here.
Only the special effects, great for their time, give it all away. The monsters look way too fake by today's standards and KING KONG might be ready for another remake after all. The visual effects are partially saved by the sound effects. Players of the video game, DOOM, will recognize many of the sounds: from the ferocious battle between Kong and a Tyranassarous Rex to Kong's mighty roar.
But understand, the special effects are the only thing that's not right with KING KONG. From the drama to the full out terror of being killed by a giant unstoppable ape, Kong still rules! No wonder it remains a classic.
5 Shriek Girls






This review copyright 2005 E.C.McMullen Jr.