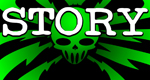 You Support This Site
When You Buy My Books
E.C. McMullen Jr.
PERPETUAL
BULLET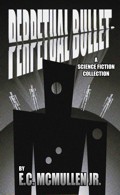 "'Some People' ... may be the standout story in the book."
-

John Grant

, Infinityplus

E.C. McMullen Jr.
WILLOW BLUE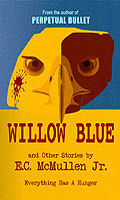 "'Willow Blue' will burrow under your skin and stay there long after you've put the book down."
- Jeffrey Reddick, Creator of
FINAL DESTINATION

IN OTHER BOOKS
E.C. McMullen Jr.'s
short story
CEDO LOOKED LIKE PEOPLE
in the anthology
FEAR THE REAPER

"This Ray Bradbury-esque is one of the most memorable and one of the more original stories I've read in a long time."
- Steve Isaak,
Goodreads

HORROR 201:
The Silver Scream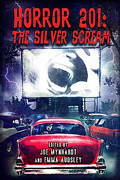 Filmmaker's Guidebook
featuring
RAY BRADBURY,
JOHN CARPENTER,
WES CRAVEN,
TOM HOLLAND,
E.C. McMULLEN Jr.,
GEORGE A. ROMERO,
and many more.



Extensively quoted in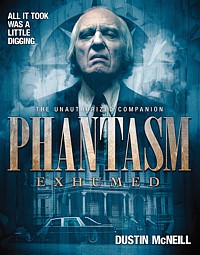 PHANTASM
EXHUMED
The Unauthorized Companion

Robert S. Rhine's
SATAN'S 3-RING
CIRCUS OF HELL

Forward by
GAHAN WILSON &
FEO AMANTE.
Featuring comics by
ALEX PARDEE,
WILLIAM STOUT,
STEVE BISSETTE,
FRANK DIETZ,
JIM SMITH,
FRANK FORTE,
ERIC PIGORS,
MIKE SOSNOWSKI,
OMAHA PEREZ,
DAVID HARTMAN,
STEVEN MANNION,
and more!

And In
CINEMA


E.C. McMullen Jr.


Head Production Designer

MINE GAMES


(Starring:
JOSEPH CROSS, BRIANA EVIGAN,
ALEX MERAZ)

Dept. head
Special Effects Make-Up
(SFX MUA)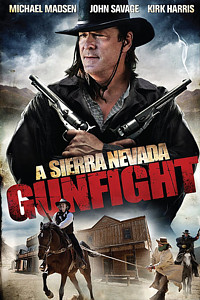 A SIERRA NEVADA
GUNFIGHT
(MICHAEL MADSEN & JOHN SAVAGE).

Production Designer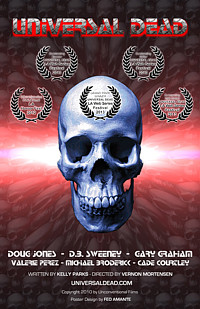 UNIVERSAL DEAD
(DOUG JONES,
D.B. SWEENEY,
GARY GRAHAM)

Art Director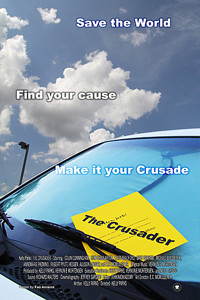 THE CRUSADER
(COLIN CUNNINGHAM,
GARY GRAHAM)
Review by
Kelly Parks

MAKE AN OFFER!


TIP JAR



TREMORS
SEQUELS, PREQUELS,
AND REMAKES
TREMORS
ALL !!!SCIENCE MOMENTS!!!

TREMORS

- 1990
USA Release: Jan. 19, 1990
Universal Pictures
Ratings: Australia: M / Finland: K-16 / Germany: 16 / Sweden: 15 / U.K. 15 / USA: PG-13
Sometimes I generalize, I admit it. I'm fond of calling anyone who seems to have trouble with science and engineering (or just big numbers) a "liberal arts major" (and I don't mean it in a good way).
I think this grew out of the fact that most people who write horror and science fiction movies majored in writing. Sometimes this makes them decent writers.
Well, okay, actually it usually doesn't. But what it also doesn't do is give them the science background to write about anything more complicated than long division, which is why the exposition meant to explain why exposure to creamed corn turned a goldfish into a giant spider sounds so bogus. No, not bogus: Stupid! These idiots couldn't pass kindergarten science even if it was the class for the kids that rode the short bus.
Sorry for the rant but it'll all make sense in a minute.
TREMORS, directed by Ron Underwood (TREMORS 2) and written by S.S. Wilson and Brent Maddock (GHOST DAD) opens with a couple of ne'er-do-well handymen asleep in their pickup in the Arizona desert. Val (Kevin Bacon: FRIDAY THE 13th, FLATLINERS, STIR OF ECHOES, HOLLOW MAN) and Earl (Fred Ward: CAST A DEADLY SPELL) work odd jobs around the small, very isolated town of Perfection. Today happens to be the day they get fed up with their shiftless existence and decide to leave Perfection and start new lives in the bustling metropolis of Bixby. But as it turns out, they should have left yesterday.
Odd events begin when a University seismology student named Rhonda (Finn Carter) gets some strange readings on her equipment. Then Val and Earl discover a local drunk dead of dehydration up a power tower, as if something had chased him there and just waited until he died.
Very shortly after a local farmer and all his sheep are found slaughtered. What the hell is going on?

The making of the creatures from Special Effects House, ADI.
The phone lines are down so Val and Earl are dispatched by the townsfolk to go for help, but the boys discover that an apparent avalanche has blocked the only road out of the valley. They make a quick U-turn but their truck gets caught on something. They break free and make it back to town, only to discover a bizarre snake-like tentacle attached to their rear axle. Everyone assumes that this is the monster (they dub it a "graboid") and Walter (Victor Wong: BIG TROUBLE IN LITTLE CHINA, PRINCE OF DARKNESS), the enterprising owner of Perfection's general store, buys the dead thing from Val and Earl for $15. But of course the monster proves to be far more substantial.
This is an excellent 50's style, good old fashioned monster movie. All the characters are vivid and fascinating, from best buds Val and Earl to survivalist couple Burt Gummer (Michael Gross: TREMORS 3) and Heather (Reba McEntire). The scene where the creature breaks into Burt and Heather's basement absolutely rocks!
!!!SCIENCE MOMENT!!!:
Okay, you remember how I was complaining about the bad science in movies like this? Well, I've got no complaints here because TREMORS, very wisely, doesn't even try!
They never explain where these strange creatures came from or how they got here. They're just here and the people of Perfection have to deal with it as best they can.
Rhonda, the scientist character, makes some accurate observations about how these creatures are unprecedented and there's nothing like them in the fossil record but when pressed for the answer to their origin she shrugs her shoulders. Sometimes, "I don't know" is the right answer.
The monsters are well done and very scary looking. There's plenty of humor mixed in with the mayhem and never a dull moment. All that plus the virtually unprecedented less-is-more approach of not explaining the monsters earns TREMORS five shriek girls.






This review copyright 2000 E.C.McMullen Jr.