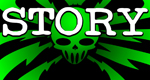 You Support This Site
When You Buy My Books
E.C. McMullen Jr.
PERPETUAL
BULLET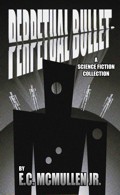 "'Some People' ... may be the standout story in the book."
-

John Grant

, Infinityplus

E.C. McMullen Jr.
WILLOW BLUE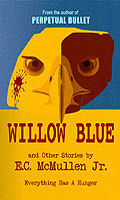 "'Willow Blue' will burrow under your skin and stay there long after you've put the book down."
- Jeffrey Reddick, Creator of
FINAL DESTINATION

IN OTHER BOOKS
E.C. McMullen Jr.'s
short story
CEDO LOOKED LIKE PEOPLE
in the anthology
FEAR THE REAPER

"This Ray Bradbury-esque is one of the most memorable and one of the more original stories I've read in a long time."
- Steve Isaak,
Goodreads

HORROR 201:
The Silver Scream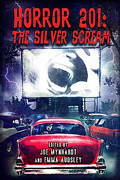 Filmmaker's Guidebook
featuring
RAY BRADBURY,
JOHN CARPENTER,
WES CRAVEN,
TOM HOLLAND,
E.C. McMULLEN Jr.,
GEORGE A. ROMERO,
and many more.



Extensively quoted in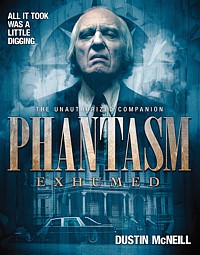 PHANTASM
EXHUMED
The Unauthorized Companion

Robert S. Rhine's
SATAN'S 3-RING
CIRCUS OF HELL

Forward by
GAHAN WILSON &
FEO AMANTE.
Featuring comics by
ALEX PARDEE,
WILLIAM STOUT,
STEVE BISSETTE,
FRANK DIETZ,
JIM SMITH,
FRANK FORTE,
ERIC PIGORS,
MIKE SOSNOWSKI,
OMAHA PEREZ,
DAVID HARTMAN,
STEVEN MANNION,
and more!

And In
CINEMA


E.C. McMullen Jr.


Head Production Designer

MINE GAMES


(Starring:
JOSEPH CROSS, BRIANA EVIGAN,
ALEX MERAZ)

Dept. head
Special Effects Make-Up
(SFX MUA)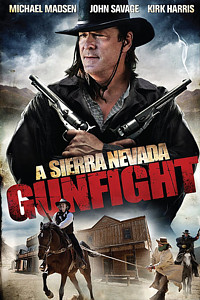 A SIERRA NEVADA
GUNFIGHT
(MICHAEL MADSEN & JOHN SAVAGE).

Production Designer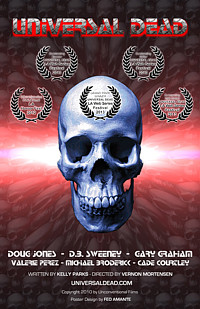 UNIVERSAL DEAD
(DOUG JONES,
D.B. SWEENEY,
GARY GRAHAM)

Art Director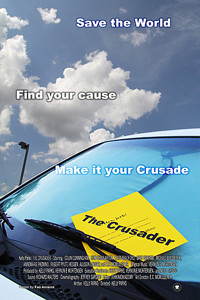 THE CRUSADER
(COLIN CUNNINGHAM,
GARY GRAHAM)
Review by
Kelly Parks

COULD YOU?


TIP JAR




THE FLY


SEQUELS, PREQUELS, AND REMAKES

THE CURSE OF THE FLY

- 1965
USA Release: March 31, 1965
Lippert FIlms, 20th Century Fox
Rated: No rating
My long quest is over. I've reviewed all the "Fly" movies but this one because it wasn't available for rent or sale anywhere. But thanks to my ever-scanning Tivo and digital cable, I found it at last. Was it worth the wait?
CURSE OF THE FLY was directed by Don Sharp (PSYCHOMANIA, DARK PLACES) and written by Harry Spalding (RAIDERS FROM BENEATH THE SEA, THE EARTH DIES SCREAMING). It is sort of a sequel to the very bad RETURN OF THE FLY. The movie opens with glass from a shattered window flying toward the screen in slow motion. A beautiful woman clad only in granny panties and a torpedo bra jumps from the window and runs into the woods, clearly terrified. As she runs through the gate of the property the house sits on we see a sign that reads "Fournier Mental Hospital." Good opening!
Underwear woman is nearly run over by Martin Delambre (George Baker: THE THIRTY-NINE STEPS), descendent of the inventor of the teleportation device. Martin pulls over and gallantly offers the young woman his sweater and a ride into town. Her name is Pat (Carole Gray: THE BRIDES OF FU MANCHU, ISLAND OF TERROR) and she explains her condition with a story about working as an assistant for an old woman whose husband was making advances on her. Martin drives Pat to his hotel in Montreal and rents her a room then hands her a stack of money to buy some clothes. Martin is hoping to get lucky.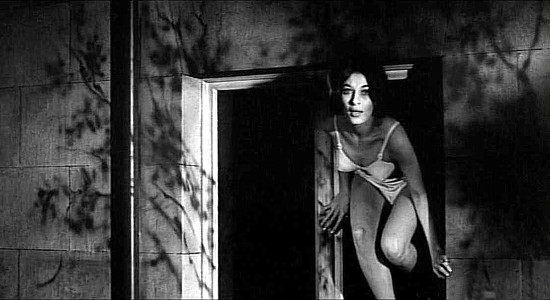 We declare that this movie is off to a good start.
A call to the Delambre estate reveals that Martin is in Montreal to buy some important equipment for an experiment. In spite of that he spends the next week romancing Pat and then asks her to marry him. She accepts and all seems well when Martin has an attack. He locks himself in his hotel room and gives himself an injection, which apparently counter-acts an ugly transformation that was taking place.
The newlyweds, each with their own terrible secret, head for the Delambre estate north of Montreal. Pat meets Tai (Bert Kwouk: ROLLERBALL, Inspector Clouseau's houseboy in all the Pink Panther movies) and Wan (Yvette Rees: WITCHCRAFT, A SEVERED HEAD), the Delambre servants. Tai seems nice enough but Wan takes an instant dislike to the new Mrs. Delambre.
Martin says his father is away. In fact Martin's father Henri is in London, having been – you guessed it – teleported there. A quick call via ham radio (not exactly a secure form of communication) reassures Martin that his father had no ill effects from the trip, but after the call Henri's other son Albert (Michael Graham: THE BEDFORD INCIDENT), also in London, berates his father for lying to Martin. The fact is Henri has bad radiation burns all over his body.
Brian Donlevy as Henri Delambre is a much more interesting character here than in any other movie of his I've reviewed (THE QUATERMASS XPERIMENT, QUATERMASS 2). Henri seems like a desperately sincere scientist at first, determined to make his family's invention finally workable. He's on the edge of hysteria when first his son Albert and later Martin talk about quitting and having a normal life. Gradually we find out that the experiments in teleporting people have already resulted in some horribly disfigured lab assistants (including Martin's first wife) and Henri is willing to let the ends justify the means and sacrifice anyone to make this machine work once and for all.
Speaking of a working teleporter that reminds me of a
!!!SCIENCE MOMENT!!!:
Eventually (due to passport problems) Henri must teleport back to Montreal.
When you talk about teleporting someone from London to Montreal, you have to worry about momentum. Conservation of momentum, that is. At the equator the earth is spinning at almost half a kilometer per second. The farther north you go the lower the velocity but the real problem is that London and Montreal are at different latitudes and therefore moving at different velocities. The difference looks small on a map but in fact it works out to about 130 km kilometers per hour or roughly 80 mph.
Continued at SCIENCE MOMENT/The Curse Of The Fly.
Madame Fournier, of the Fournier Mental Hospital, finally notifies the police that a patient is missing. It turns out Pat was there for a garden-variety nervous breakdown. The police quickly trace her to the Delambre estate and having the cops nosing around makes Henri very nervous. Will they discover the mutants living out back? Will Pat find out Martin's first wife is kept in a cell and fed through a slot in the door? Will I take away a shriek girl because the ending credits actually include "Is This The End?"
The answer to the last question is no. Of the original THE FLY movie and its sequels, this is the best (of all "Fly" movies the best is the 1986 remake with Jeff Goldblum). Curse doesn't deserve 4 shriek girls but it is better than the original which I gave 3, so think of this as a 3 plus.




This review copyright 2002 E.C.McMullen Jr.