Review by
Kelly Parks
QUATERMASS II aka
ENEMY FROM SPACE - 1957
USA Release: Sept. 1957
Hammer Films / United Artists / Exclusive Films Ltd.
Rating: USA - Unrated
Didn't know there was a QUATERMASS 2, did you? Me neither, until I went looking for one of my favorite Hammer sci-fi movies, QUATERMASS AND THE PIT (1967), and discovered that there were two prequels: THE QUATERMASS XPERIMENT (1955) and QUATERMASS 2 (1957). All center around Professor Bernard Quatermass (Brian Donlevy: NIGHTMARE, THE CURSE OF THE FLY), and all are based on the British TV series, "QUATERMASS."
I said in my review of THE QUATERMASS XPERIMENT that Donlevy was a poor choice for the part*. He's a little better in this movie, but still doesn't hold a candle to Andrew Keir's (FLESH AND BLOOD, THE NIGHT VISITOR) portrayal in QUATERMASS AND THE PIT. Donlevy has toned down the character (he was a serious jerk in the first movie), but not enough. He's slightly more humble but still constantly interrupts everyone.
The movie opens with Quatermass returning from a meeting with the British Parliament, where his request for more funding for his Rocket Group's plan to build a lunar colony was denied. In the distance, we see the lone atomic rocket sitting on the launch pad, not quite ready for launch.
*

Actor Brian Donlevey was QUATERMASS creator, Nigel Kneale's least favorite actor in the role.

Nigel felt that Donlevy's interpretation of the Professor Quatermass character, as well as his physicality, was all wrong.
During his absence some of his colleagues were experimenting with a radar unit meant for tracking their rockets. They notice what seems like the trails of meteors coming down like rain about 90 miles away. Quatermass, upset about his loss of funding, is angered about the unauthorized use of the equipment, but other events quickly make the meteor fall worth investigating.
He and a friend drive the 90 miles and discover a fenced off, top secret facility. They make it onto the grounds and there, much to their surprise, is a huge installation that appears almost identical to the model moonbase Quatermass has back at his lab. Odd meteorites litter the area. They all seem to be empty shells but Quatermass' friend finds one still whole. As soon as he picks it up it pops open and something leaps out onto the man's face, leaving behind an ugly, "V" shaped scar. Alarms go off and guards appear from everywhere. These zombie-like men all have similar V-marks somewhere on their skin. They roughly escort Quatermass off the base but keep his friend in custody.
This idea is as old as science fiction. From INVASION OF THE BODY SNATCHERS to THE FACULTY, aliens taking over people's minds and turning them into robots is a universal fear. Scholarly-types are fond of pointing out the link between that and 50's fear of communism, but that comparison is taken way too far. I'm sure the concept struck a chord in the 50's, but the idea is just good story-telling (You know how much writers and movie-makers love being told what they meant).
Quatermass goes to the authorities to report what is clearly an alien conspiracy, only to discover that, as always, the people in charge are no longer human.
The science in the sci-fi isn't too bad, except when they discover an asteroid in a "special" orbit such that it stays over the Earth's darkside. I presume they mean the asteroid stays in Earth's shadow, which wouldn't be an orbit at all, and would only be possible with the expense of a great deal of energy. This is the only truly bad science in the movie; the last one was much worse. It's just a theory, but I think it was better this time because Nigel Kneale (THE CREATURE, THE WITCHES) wrote alone. Last time he wrote with Richard H. Landau, who went on to write the unforgivably bad Disney flick, THE BLACK HOLE. When will people learn that liberal arts majors can't write science fiction?
The movie moves quickly, and although the portly Quatermass makes some pretty miraculous escapes, by this point in the story your suspension of disbelief should be stretched enough to allow for them.
Judged with it's 50's sci-fi peers, this isn't a bad movie. I give QUATERMASS 2 a 3 on the shriek girl scale.




This review copyright 1999 E.C.McMullen Jr.
E.C. McMullen Jr. is a participant in the Amazon Services LLC Associates Program, an affiliate advertising program designed to provide a means for sites to earn advertising fees by advertising and linking to amazon.com.
LOVE THIS SITE?
Support it when you buy my books
E.C. McMullen Jr.
PERPETUAL
BULLET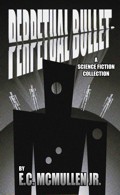 "'Some People' ... may be the standout story in the book."
- John Grant, Infinityplus
WILLOW BLUE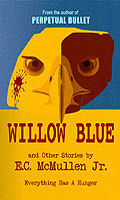 "'Willow Blue' will burrow under your skin and stay there long after you've put the book down."
- Jeffrey Reddick, Creator of
FINAL DESTINATION
IN OTHER BOOKS
E.C. McMullen Jr.'s
short story
CEDO LOOKED LIKE PEOPLE
in the anthology
FEAR THE REAPER


"This Ray Bradbury-esque is one of the most memorable and one of the more original stories I've read in a long time."
- Amazon Review
HORROR 201:
The Silver Scream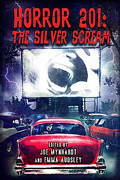 Filmmaker's Guidebook
featuring
RAY BRADBURY,
JOHN CARPENTER,
WES CRAVEN,
TOM HOLLAND,
E.C. McMULLEN Jr.,
GEORGE A. ROMERO,
and many more.
Extensively quoted in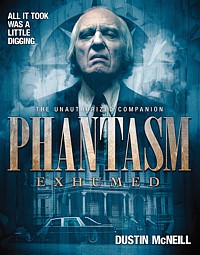 PHANTASM
EXHUMED
The Unauthorized Companion
Also
IN CINEMA
E.C. McMullen Jr.
Head Production Designer


MINE GAMES
(Starring:
JOSEPH CROSS, BRIANA EVIGAN,
ALEX MERAZ)
PRODUCTION DESIGNER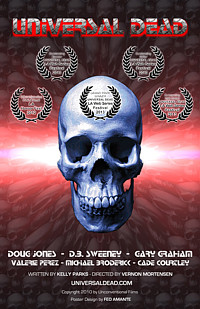 UNIVERSAL DEAD
(DOUG JONES,
D.B. SWEENEY,
GARY GRAHAM)
ART DIRECTOR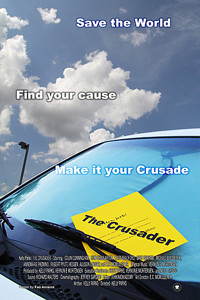 THE CRUSADER
(COLIN CUNNINGHAM,
GARY GRAHAM)