Review by
Kelly Parks

THE QUATERMASS XPERIMENT aka THE CREEPING UNKNOWN

- 1955
USA Release: June 27, 1956
Hammer Films / United Artists / MGM-UA
Rating: USA - Unrated
50's Black-and-White sci-fi is an acquired taste. I grew up on and can still enjoy it for what it is, but I understand that people who were born P.S.W. (Post Star Wars) might have a hard time suspending their disbelief. It's a shame though, because sometimes these old movies tell a really good story.
Unfortunately, this isn't one of those times. THE QUATERMASS XPERIMENT was directed by Val Guest (WHEN DINOSAURS RULED THE EARTH, THE DAY THE EARTH CAUGHT FIRE) and written by Nigel Kneale (THE CREATURE, THE WITCHES) and Richard H. Landau* (THE BLACK HOLE, FRANKENSTIEN 1970). This movie is one of three (also including QUATERMASS 2 and QUATERMASS AND THE PIT) that were based on a British TV series about the adventures of Rocket Scientist Professor Bernard Quatermass.
The story is good, basic sci-fi: A rocket crashes in the English countryside. It's the first launch of an apparently international organization known as the Rocket Group and headed by Quatermass. Of the three astronauts sent up, only one is found alive inside the crashed vehicle. There is no trace of the other two men; just empty space suits. We quickly realize that astronaut Victor Carroon (Richard Wordsworth: THE CURSE OF THE WEREWOLF, THE REVENGE OF FRANKENSTIEN) has been infected by some space dwelling life form. Wordsworth was a good choice for this role. He's gaunt and looks a bit scary.
The bad choice was Brian Donlevy (NIGHTMARE, THE CURSE OF THE FLY) as Bernard Quatermass.
First of all, why an American was chosen to play a guy with such an English name in a movie that takes place in England, I'm not sure. It is conspicuously unexplained.
Second, Donlevy behaves (and dresses) more like an FBI G-man that a rocket scientist. He's immediately an unlikable asshole as he orders people around and never lets anyone finish a sentence. He was in charge of the rocket launch and immediately makes it clear that the lives of the astronauts are a minor concern. He tells the distraught wife of the surviving astronaut, "There's no room for personal feelings in science."
*

QUATERMASS creator, Nigel Kneale was so upset with Hammer's choice of screenwriter, Richard H. Landau, that Nigel insisted on being the only writer on the sequel. Which is a shame, because for the sequel, Hammer wanted to hire one of the best screenwriters in cinema history, Jimmy Sangster (THE CRAWLING EYE, NIGHTMARE).
Speaking of science, the movie does a pretty sloppy job of it, even allowing for the era. The rocket went 1,500 miles out in space, and then was lost for more than 2 days before it somehow came back. If I could go back in time and ask the writers, "But wasn't it on a sub-orbital trajectory?" they'd likely answer, "Sub what? It's a spaceship, not a submarine! What are you, stupid?"
The idea that space might contain unknown horrors was (and in a different way, still is) a common theme in sci-fi, even though most people still believed it would never happen. This was the era when top American scientist Vannevar Bush publicly stated that, "Space travel is utter bilge."
Astronaut Carroon's medical condition is clearly the result of an alien infection, which soon leads to transformation and merry mishaps ensue.
Meanwhile technicians manage to recover film from an onboard camera on the wrecked rocket. Quatermass and the local authorities get together for the viewing of the silent movie. This scene was actually compelling, as they show the mission going well at first, but then odd, unexplainable things happen and the film goes blank. Could this be the movie, that the movies that THE BLAIR WITCH PROJECT ripped off, ripped off?
Good sci-fi concepts can't save bad acting and unintentional humor. I give this one 2 shriek girls.



This review copyright 1999 E.C.McMullen Jr.
E.C. McMullen Jr. is a participant in the Amazon Services LLC Associates Program, an affiliate advertising program designed to provide a means for sites to earn advertising fees by advertising and linking to amazon.com.
LOVE THIS SITE?
Support it when you buy my books
E.C. McMullen Jr.
PERPETUAL
BULLET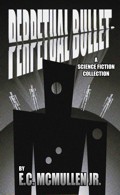 "'Some People' ... may be the standout story in the book."
- John Grant, Infinityplus
WILLOW BLUE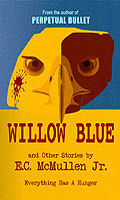 "'Willow Blue' will burrow under your skin and stay there long after you've put the book down."
- Jeffrey Reddick, Creator of
FINAL DESTINATION
IN OTHER BOOKS
E.C. McMullen Jr.'s
short story
CEDO LOOKED LIKE PEOPLE
in the anthology
FEAR THE REAPER


"This Ray Bradbury-esque is one of the most memorable and one of the more original stories I've read in a long time."
- Amazon Review
HORROR 201:
The Silver Scream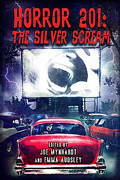 Filmmaker's Guidebook
featuring
RAY BRADBURY,
JOHN CARPENTER,
WES CRAVEN,
TOM HOLLAND,
E.C. McMULLEN Jr.,
GEORGE A. ROMERO,
and many more.
Extensively quoted in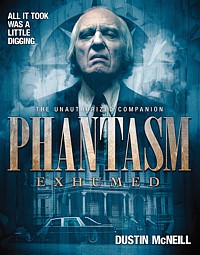 PHANTASM
EXHUMED
The Unauthorized Companion
Also
IN CINEMA
E.C. McMullen Jr.
Head Production Designer


MINE GAMES
(Starring:
JOSEPH CROSS, BRIANA EVIGAN,
ALEX MERAZ)
Dept. head
Special Effects Make-Up
(SFX MUA) and Michael Madsen's stunt double on the movie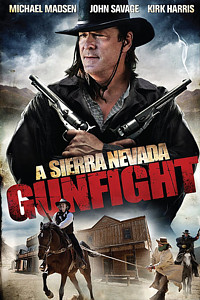 A SIERRA NEVADA GUNFIGHT
(MICHAEL MADSEN & JOHN SAVAGE).
PRODUCTION DESIGNER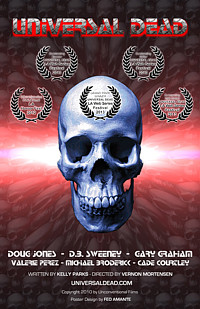 UNIVERSAL DEAD
(DOUG JONES,
D.B. SWEENEY,
GARY GRAHAM)
ART DIRECTOR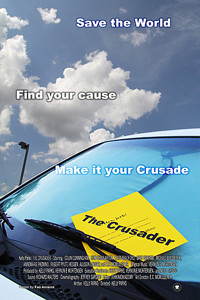 THE CRUSADER
(COLIN CUNNINGHAM,
GARY GRAHAM)