Review by
E.C.McMullen Jr.

THE BRIDE OF FRANKENSTEIN

- 1935
USA Release: May 6, 1935
Universal Picture
Rated: USA: N/A
Carl Laemmle Jr. and Universal Picture only told a severely edited tale when they made and released FRANKENSTEIN in 1931. They also ended it at the halfway mark. With the movie's wild success, Carl decided to make a sequel. In this case, the other half of the story - though once again, severely edited.
This time around, Universal gave due respect with full writer credit to Mary Wollstonecraft Shelley and her 1816 novel that changed the face of Science Fiction and Horror literature for the next 300 years. There are many pioneers of Science Fiction and Horror novels, but only Mary Shelley is the creator of both. And she did it in her teens.
So the movie begins not with the story, but with a fictionalized account of the young and flirtatious Mary Shelley (Elsa Lanchester: THE GHOST GOES WEST, MYSTERY STREET, WILLARD [1971], TERROR IN THE WAX MUSEUM [1973], ARNOLD, MURDER BY DEATH) regaling her husband Percy (Douglas Walton: CHARLIE CHAN IN LONDON, THE PICTURE OF DORIAN GRAY), and their theatrical, goofily dramatic friend, Lord Byron (Gavin Gordon: THE PHANTOM OF CRESTWOOD, MYSTERY OF THE WAX MUSEUM [1933], THE BAT [1959]), with the further adventures of Dr. Frankenstein. First she recounts the high points of the 1931 movie.
THEN this movie begins.
Directly where FRANKENSTEIN left off.
That's a bit of a problem if you are watching them back to back, as various actors were changed. The corpulent burgomaster from the first is now a thin burgomaster (E.E. Clive: THE INVISIBLE MAN, BULLDOG DRUMMOND STRIKES BACK, CHARLIE CHAN IN LONDON, THE MYSTERY OF EDWIN DROOD). The father of the dead child, Maria, is changed. And then there is the shrill, overacting Una O'Connor (THE INVISIBLE MAN, THE CANTERVILLE GHOST) as Minnie. Meant to be a comedy relief in a movie that needed none, this screaming, shrieking, overly dramatic Minnie character is a sour note in an otherwise great movie.
The Frankenstein creature (Boris Karloff: FRANKENSTEIN, SON OF FRANKENSTEIN, ISLE OF THE DEAD, BEDLAM, BLACK SABBATH, TARGETS) is not dead. It fell into the underground stream below. It's killing rampage continues. Elizabeth has also changed, now played by (Valerie Hobson: WEREWOLF OF LONDON, BLANCHE FURY).
The body of Henry Frankenstein is returned to his grieving bride to be. Only it turns out, with much caterwauling and annoying shrieking and screaming by Minnie, he is actually alive.
Henry has nearly learned his lesson. While he regrets what he did and the mistakes he made, he still longs for them. Elizabeth says that people aren't meant to know such things. Henry thinks his pursuit may be part of the divine plan. The conversation nearly drives Elizabeth mad and she starts hallucinating.
All of the high drama and over-acting theatrics is a bit much. Then Minnie returns to the picture. Minnie was the Jar Jar Binks of this movie.
Yarmulke wearing Old Dr. Pretorious (Ernest Thesiger: THE OLD DARK HOUSE, THE GHOUL) knocks at the door and demands to see Henry.
Professor Pretorious, disgraced Professor of Philosophy at Henry's old university, wants to work together on Henry's project. Pretorious doesn't attempt to disguise his contempt for Henry. Henry succeeded at what Pretorious has experimented on for years. Pretorious has had his successes, but none so grand as creating a full-sized man-creature.
Pretorious has created life, but not from dead tissues like Henry. Instead, Pretorious grew life from cultures of life, what he colloquially calls "seeds".
The results of his experiments are presented as more comedy relief, but the effects are remarkably well done.
Pretorious wants nothing less than creating a mate for Henry's creature. A mate: a woman. Pretorious dreams of creating a race of such creatures to rule over the earth.

Smug in his ability to blackmail the reluctant Henry to do his bidding, Pretorious toasts their new partnership,
"To a new age of Gods and Monsters!"
Meanwhile, Henry's creature is having an awful time of it. Seeking he knows not what, but running from the torment and monstrosity of his own image, he finally winds up at the house of an old blind hermit (O.P. Heggie: THE MYSTERIOUS DR. FU MANCHU, THE RETURN OF DR. FU MANCHU), deep in a forest. There he learns to speak, properly eat, and he learns what friendship and compassion are. The creature and the blind hermit is the best, most touching scene in the movie. It cemented into cinematic place, the concept of the sympathetic monster.
It's a tragically short lived relationship, as some well meaning villagers "save" the blind man from the murderous fiend.
Time wasted on the comedic mugging of Minnie would have been better served with the creature or watching Henry and Pretorious scorpion dance their way through their research. Pretorious is old and he knows his time his short. He must use Henry to accelerate his own work and achieve the success of his dreams.
During an episode of grave robbing, Pretorious coincidentally meets up with the creature, who was hiding down in the crypt. To Pretorious' delight, the creature has learned to speak and has a crude understanding of what he is. Pretorious decides to use the creature as a forceful argument in his constant battles with Henry. The presence of the creature should speed things along. The creature mistakes Pretorious for a friend, and we know where that will lead.
And so the story plays out again. Boris Karloff is even better the second time around and as the creature, this is the best performance.
Dwight Frye (DRACULA [1931], THE MALTESE FALCON [1931], THE VAMPIRE BAT, THE BRIDE OF FRANKENSTEIN, DRUMS OF FU MANCHU, FRANKENSTEIN MEETS THE WOLF MAN) returned as another character, the murderous Karl, who assists Pretorious in his grave robbing and attaining "fresh parts".
While a mixed bag, THE BRIDE OF FRANKENSTEIN was nearly as good as the original and the second best sequel in the franchise that Universal ever made.
Four Shriek Girls





This review copyright 2012 E.C.McMullen Jr.
E.C. McMullen Jr. is a participant in the Amazon Services LLC Associates Program, an affiliate advertising program designed to provide a means for sites to earn advertising fees by advertising and linking to amazon.com.
LOVE THIS SITE?




KEEP IT GOING WHEN YOU BUY MY STUFF!
LOVE THIS SITE?
Support it when you buy from
E.C. McMullen Jr.
PERPETUAL BULLET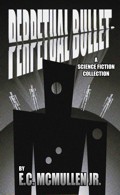 "'Some People' ... may be the standout story in the book."
- John Grant, Infinityplus

WILLOW BLUE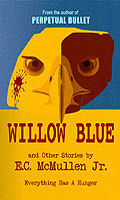 "'Willow Blue' will burrow under your skin and stay there long after you've put the book down."
- Jeffrey Reddick, Creator of
FINAL DESTINATION

IN OTHER BOOKS
E.C. McMullen Jr.'s
short story
CEDO LOOKED LIKE PEOPLE
in the anthology
FEAR THE REAPER


"This Ray Bradbury-esque is one of the most memorable and one of the more original stories I've read in a long time."
- Amazon Review
HORROR 201: The Silver Scream
PAPERBACK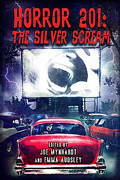 Filmmaker's Guidebook
featuring
RAY BRADBURY,
JOHN CARPENTER,
WES CRAVEN,
TOM HOLLAND,
E.C. McMULLEN Jr.,
ED NAHA,
GEORGE A. ROMERO,
and many more.
Extensively quoted in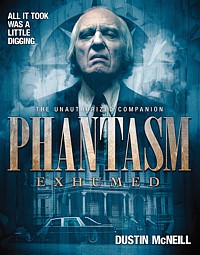 PHANTASM EXHUMED
The Unauthorized Companion

Robert S. Rhine's
SATAN'S 3-RING CIRCUS OF HELL


Forward by
GAHAN WILSON,
FEO AMANTE.
Featuring comics by
WILLIAM STOUT,
HILARY BARTA,
STEVE BISSETTE,
FRANK DIETZ,
JIM SMITH,
TONE RODRIGUEZ,
FRANK FORTE,
ERIC PIGORS,
ALEX PARDEE,
MIKE SOSNOWSKI,
OMAHA PEREZ,
DAVID HARTMAN,
D.W. FRYDENDALL,
SHANNON WHEELER,
VINCENT WALLER,
JACOB HAIR,
NENAD GUCUNJA,
STEVEN MANNION,
and more!
ALSO
IN CINEMA
E.C. McMullen Jr.
HEAD PRODUCTION DESIGNER


MINE GAMES
(Starring:
JOSEPH CROSS, ALEX MERAZ, BRIANA EVIGAN)
Dept. head
SPECIAL EFFECTS MAKE-UP
(SFX MUA) and Michael Madsen's stunt double on the movie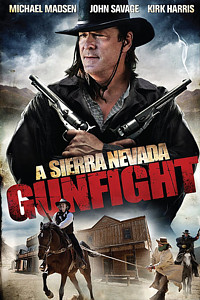 A SIERRA NEVADA GUNFIGHT
(Starring:
MICHAEL MADSEN and JOHN SAVAGE).

PRODUCTION DESIGNER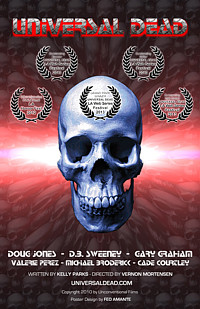 UNIVERSAL DEAD
(Starring:
DOUG JONES, D.B. SWEENEY, GARY GRAHAM)

ART DIRECTOR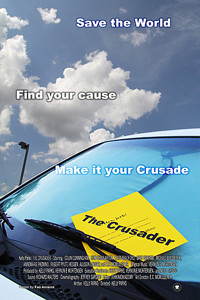 THE CRUSADER
(Starring COLIN CUNNINGHAM, GARY GRAHAM)