Review by
Diane Matson

SHOULD YOU?


TIP JAR




LAST NIGHT

- 1998
USA Release: Nov. 5, 1999
Canadian Broadcasting Corporation (CBC) / Haut et Court / La Sept-Arte / Rhombus Media / Téléfilm Canada / Lionsgate
Rated: USA: R
6 HOURS LEFT
LAST NIGHT opens with only six hours until the world ends and moves between 6 different stories.

The dysfunctional family:
Mrs. Wheeler (Roberta Maxwell: FULL DISCLOSURE), Mr. Wheeler (Robin Grammell), Jennifer Wheeler (Sarah Polley - eXistenZ, DAWN OF THE DEAD [2004]) and her boyfriend Alex (Trent McMullen: A NERO WOLFE MYSTERY [TV], THE THIRD EYE), Grandmother (Charmion King) and her sister Rose (Jessica Booker), are trying to have one last, great Christmas - except for the son, Patrick Wheeler (Don McKellar: eXistenZ).

Patrick just wants everyone to leave him alone, so he can die at midnight, isolated in his apartment. After watching his family in action, this made complete sense to me.

As Patrick, Don McKellar is a triple threat - he not only played the leading role, he also wrote and directed the film.

The manager of the power company, Duncan (David Cronenberg: Actor - NIGHTBREED, RESURRECTION. Director - SHIVERS, RABID, SCANNERS, VIDEODROME, THE FLY [1986], eXistenZ), remains at the station, calling every customer to kindly, calmly assure them their power will remain on until The End: Reasonably stating his commitment to his clients, to the very end. Meanwhile, one lone, introverted, diligent employee, Donna (Tracy Wright - THE FIVE SENSES, MONKEY WARFARE), stays behind to man a computer. As the only 2 people still working, they finally open up a little. Deliciously, some secrets remain hidden until the end of the film.

Sandra (Sandra Oh - HARD CANDY) tries to get back across town to her husband, for one last meal, and to fulfill a pact. Once again, she demonstrates how wonderfully she plays desperate, smart characters, with emotions carefully bottled inside for as long as possible.

Craig (Callum Keith Rennie - eXistenZ, MEMENTO, PAYCHECK, THE BUTTERFLY EFFECT, BLADE: TRINITY, THE X-FILES: I WANT TO BELIEVE) works hard to fulfill every sexual fantasy he ever had. He's got quite a list, written in a most interesting place.
Nearly every single "Last Day of Earth" movie I've ever seen appears directly taken from the first such story I ever read, Richard Matheson's,
THE LAST DAY
BOOK
Everyone on earth is desperately trying to fulfill their last wish, while dealing with a world falling apart and their own mortality. They have just 6 hours to do it. A lot can change in just 6 hours.

Although I knew the ultimate ending, I felt a growing tension as the film rolled on. I didn't know where the characters would end up, or how they'd end up. This was due not only to my curiosity, but a seriously skilled crew.

The art direction by Kei Ng and set decoration by Patricia Cuccia (INNOCENTS) clearly showed the emotion of the characters in each scene. Characters fighting for control through normalcy, service, isolation, sex, loyalty, or family. Ng also showed the opposite extreme - abandonment to chaos, vandalism, people, and insanity. Every set clearly showed that things aren't quite right. Creepy, but in a way I couldn't quite place. Perfect!

Costumes by Lea Carlson (HIDDEN AGENDA, GINGER SNAPS) and the hair & makeup folks did a wonderful job of people trying to look normal in a deeply unusual situation. Something's a little off. Something needs fixing. Not enough to distract. Just… unsettling.

My one complaint is that some scenes lingered a little too long for my taste. I prefer movies to move along a bit quicker. It could have been a smidge tighter in the writing, performance, and editing. Some of the pauses weren't earned and carried on too long. However, it was clearly the exact pace Don wanted.

I don't know any other disaster film that centers around the people - not the actual cause behind the event. Brilliant! It's delightful to discover that some characters (even though they never share a scene), are related to each other in surprising ways. When this happens, those connected, and their situations take on a whole new depth.

4 Shriek Girls






This review copyright 2008 E.C.McMullen Jr.
E.C. McMullen Jr. is a participant in the Amazon Services LLC Associates Program, an affiliate advertising program designed to provide a means for sites to earn advertising fees by advertising and linking to amazon.com.
LOVE THIS SITE?




KEEP IT GOING WHEN YOU BUY MY STUFF!
LOVE THIS SITE?
Support it when you buy from
E.C. McMullen Jr.
PERPETUAL BULLET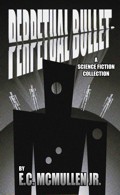 "'Some People' ... may be the standout story in the book."
- John Grant, Infinityplus

WILLOW BLUE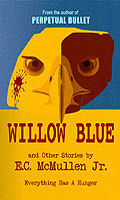 "'Willow Blue' will burrow under your skin and stay there long after you've put the book down."
- Jeffrey Reddick, Creator of
FINAL DESTINATION

IN OTHER BOOKS
E.C. McMullen Jr.'s
short story
CEDO LOOKED LIKE PEOPLE
in the anthology
FEAR THE REAPER


"This Ray Bradbury-esque is one of the most memorable and one of the more original stories I've read in a long time."
- Amazon Review
HORROR 201: The Silver Scream
PAPERBACK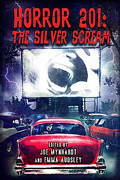 Filmmaker's Guidebook
featuring
RAY BRADBURY,
JOHN CARPENTER,
WES CRAVEN,
TOM HOLLAND,
E.C. McMULLEN Jr.,
ED NAHA,
GEORGE A. ROMERO,
and many more.
Extensively quoted in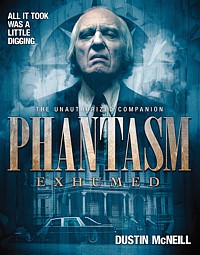 PHANTASM EXHUMED
The Unauthorized Companion
ALSO
IN CINEMA
E.C. McMullen Jr.
HEAD PRODUCTION DESIGNER


MINE GAMES
(Starring:
JOSEPH CROSS, ALEX MERAZ, BRIANA EVIGAN)
Dept. head
SPECIAL EFFECTS MAKE-UP
(SFX MUA) and Michael Madsen's stunt double on the movie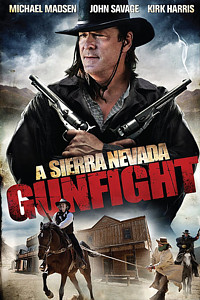 A SIERRA NEVADA GUNFIGHT
(Starring:
MICHAEL MADSEN and JOHN SAVAGE).

PRODUCTION DESIGNER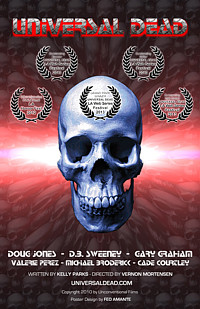 UNIVERSAL DEAD
(Starring:
DOUG JONES, D.B. SWEENEY, GARY GRAHAM)

ART DIRECTOR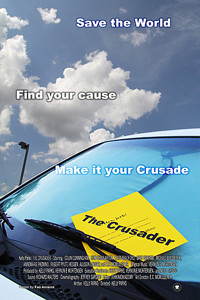 THE CRUSADER
(Starring COLIN CUNNINGHAM, GARY GRAHAM)