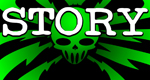 You Support This Site
When You Buy My Books
E.C. McMullen Jr.
PERPETUAL
BULLET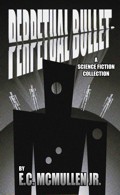 "'Some People' ... may be the standout story in the book."
-

John Grant

, Infinityplus

E.C. McMullen Jr.
WILLOW BLUE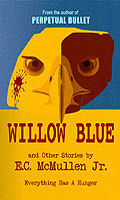 "'Willow Blue' will burrow under your skin and stay there long after you've put the book down."
- Jeffrey Reddick, Creator of
FINAL DESTINATION

IN OTHER BOOKS
E.C. McMullen Jr.'s
short story
CEDO LOOKED LIKE PEOPLE
in the anthology
FEAR THE REAPER

"This Ray Bradbury-esque is one of the most memorable and one of the more original stories I've read in a long time."
- Steve Isaak,
Goodreads

HORROR 201:
The Silver Scream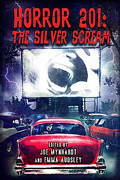 Filmmaker's Guidebook
featuring
RAY BRADBURY,
JOHN CARPENTER,
WES CRAVEN,
TOM HOLLAND,
E.C. McMULLEN Jr.,
GEORGE A. ROMERO,
and many more.



Extensively quoted in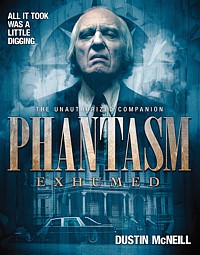 PHANTASM
EXHUMED
The Unauthorized Companion

Robert S. Rhine's
SATAN'S 3-RING
CIRCUS OF HELL

Forward by
GAHAN WILSON &
FEO AMANTE.
Featuring comics by
ALEX PARDEE,
WILLIAM STOUT,
STEVE BISSETTE,
FRANK DIETZ,
JIM SMITH,
FRANK FORTE,
ERIC PIGORS,
MIKE SOSNOWSKI,
OMAHA PEREZ,
DAVID HARTMAN,
STEVEN MANNION,
and more!

And In
CINEMA


E.C. McMullen Jr.


Head Production Designer

MINE GAMES


(Starring:
JOSEPH CROSS, BRIANA EVIGAN,
ALEX MERAZ)

Dept. head
Special Effects Make-Up
(SFX MUA)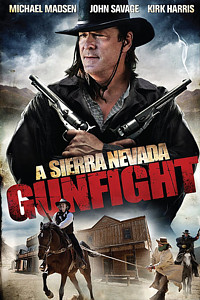 A SIERRA NEVADA
GUNFIGHT
(MICHAEL MADSEN & JOHN SAVAGE).

Production Designer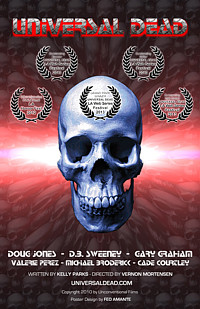 UNIVERSAL DEAD
(DOUG JONES,
D.B. SWEENEY,
GARY GRAHAM)

Art Director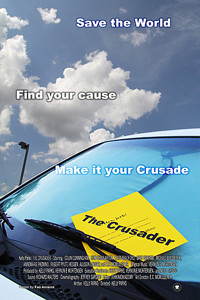 THE CRUSADER
(COLIN CUNNINGHAM,
GARY GRAHAM)
PRIVATEER 2:
the darkening

PRIVATEER 2: THE DARKENING

- 1996
Origin, Electronic Arts

When it comes to "Lost Movies", they don't get more lost than feature length films shot for video games 20 years ago.

Starring Oscar Winning actor Christopher Walken. Also Golden Globe winning actor Clive Owen in his first lead role.
Way back in 1996, a game company called Origin decided to make a game like a feature film. DVDs didn't exist at that time, but Origin didn't care. They may have to put it all on 3 CDs, but they were out to shoot it like a feature film. Which to them meant shooting it at Pinewood Studios in London, England (where they shot the James Bond movies).
What's more, this little gaming company out of Austin, Texas wasn't fooling around! You wouldn't believe the cast they hired!
I'm not talking about some mere voice-over actor for an awkward cgi puppet, but big name, live-action actors on big budget sets.
Lots of cinema talk is made over "Lost movies", but possibly no movie is more lost than those made for an Operating System that hasn't been on the market for for over 20 years!
One of those lost movies is...
PRIVATEER 2: THE DARKENING
The Trailer of the game, in fact the whole game including the movie, was contained entirely on 3 CDs. Visual quality was sacrificed, but most folks played on 800x600 monitors and wouldn't know the difference. The game only needed a 256 color capable graphics card and, for best results, recommended the awesome might of a 32bit 120mhz CPU and 16 megabytes of RAM. Whoa!
This was before we discovered the gift of alien technology, giving us 64bit eight core processors grinding it out in the gigahertz range*.
The Introduction
Opening clip, featuring Actor Clive Owen in eyeliner. I don't know if it was too much or not enough makeup for his face or character, but it's a loud visual warning like ... tiger stripes on tiger sharks!
Or on tigers.
Personal style and hygiene is nature's way of telling you what's misfiring inside some creep's head and this is all kinds of Clockwork Orange creepy. So screw that fours ways to hell, 'cause I won't go into space with guys who dress like Alex.
Interviews
Starring
Brian Blessed (FLASH GORDON, HAMLET, MACBETH),
Golden Globe winning actor, John Hurt (ALIEN, HARRY POTTER AND THE SORCERER'S STONE, HELLBOY, THE SKELETON KEY, V FOR VENDETTA),
César winning actor, Mathilda May (LIFEFORCE),
Golden Globe winning actor, Clive Owen (THE BOURNE IDENTITY, SIN CITY, INSIDE MAN, CHILDREN OF MEN),
Amanda Pays (MAX HEADROOM, THE KINDRED, LEVIATHAN),
Jürgen Prochnow (TENDERNESS OF THE WOLVES, THE KEEP, DUNE, KILLING CARS, THE SEVENTH SIGN, IN THE MOUTH OF MADNESS, PRIMEVAL),
Oscar winning actor, Christopher Walken (THE SENTINEL, BRAINSTORM, THE DEAD ZONE, COMMUNION, BATMAN RETURNS, PULP FICTION, THE PROPHECY, SLEEPY HOLLOW), and
Emmy winning actor, David Warner (THE OMEN, TRON, CAST A DEADLY SPELL, IN THE MOUTH OF MADNESS, SCREAM 2, PLANET OF THE APES [2001]) in video game cut scenes?!?
What the hell were they thinking back then?
In late 1996, Producer and Director Erin Roberts, of Origin and Electronic Arts, launched the big budget, PRIVATEER 2: THE DARKENING. The game, based on his story and ideas, had an entire feature film of cut scenes interspersed throughout the game play.
Additional directing was done by Steve Hilliker, from a screenplay by Diane Duane and the original story by Nick Elms and Phillip Meller. Additional dialogue by Peter Milligan.
Flush with success, Erin's brother Chris (WING COMMANDER III: HEART OF THE TIGER) wrote and directed the extraordinarily awful WING COMMANDER feature film, which effectively murdered the game for a very long time to come. Apparently nobody had the heart to tell Chris that game players were at the door paying the pizza guy while his cut-scene cinematics were playing. Paying audiences - the same folks who made the game such a hit - who had no game to wait for - weren't so kind with their ticket dollars (especially after trading The Game's Wing Commander, Mark Hamill for Scooby-Doo's Freddie Prinze Jr.! WTF?!?).
While in all fairness, PRIVATEER 2: THE DARKENING was probably no better directed than its theatrical sibling, it had a solid cast of actors who knew what they were doing.
And while compressed for CDs, it lacks even standard DVD quality, it more than blew away anything else seen in videogames of that era.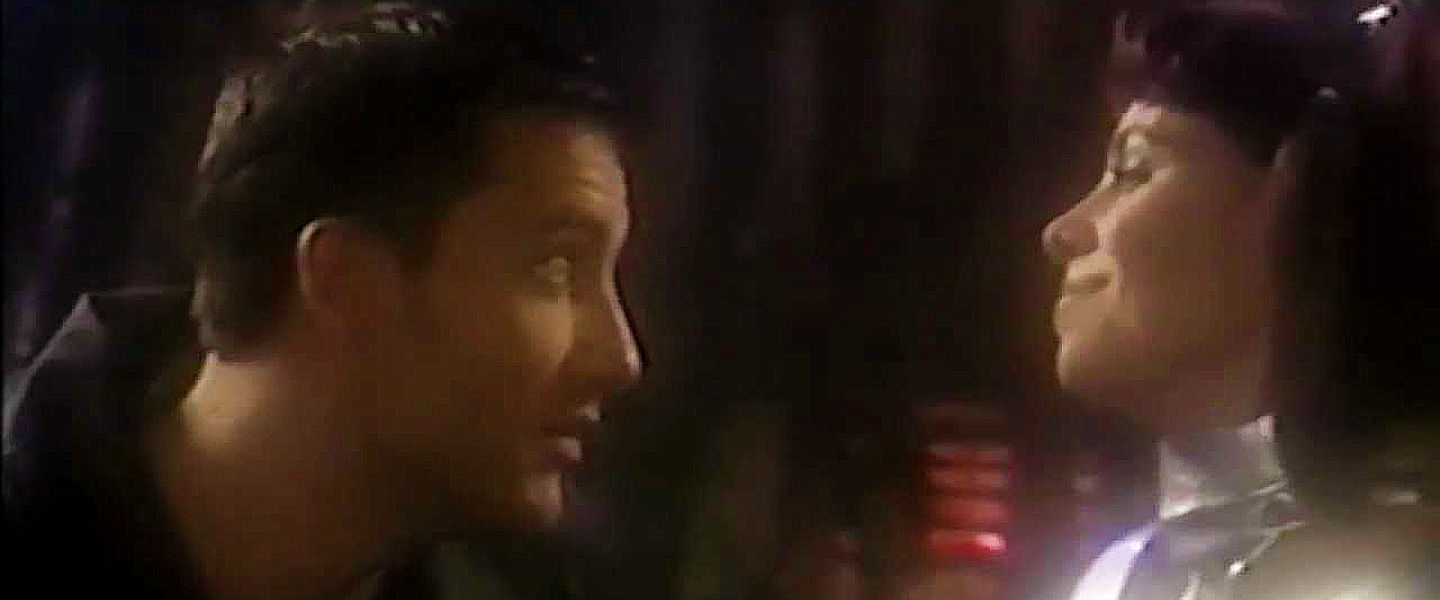 Built to run only on DOS and Windows 95, it eventually made its way to the Mac 8 Operating System. But even that OS version was trashed years ago in favor of the OSX flavors.
Now over 20 years later, it's unlikely that Erin's original game movie in all of its never-before-seen high definition glory, will ever be released to home video. Pity.
- But -
Never say never...
*and imagine how quaint 64bit eight core processors will look to the Sealab fish-eyes of 2025!1
There are more movies at the Feo Amante Theater. Go to NOW SHOWING!
This page copyright 2012 E.C.McMullen Jr.
1That we'll have, of course, because we'll all be living in underwater cities thanks to Global Warming!
Which is, if we're being honest, is one of the absolutely coolest things about having Global Warming!