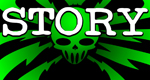 Support This Site

When You Buy My Books
E.C. McMullen Jr.
PERPETUAL
BULLET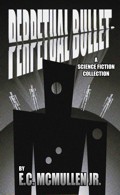 "'Some People' ... may be the standout story in the book."
-

John Grant

, Infinityplus

E.C. McMullen Jr.
WILLOW BLUE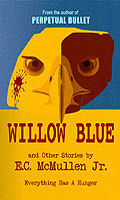 "'Willow Blue' will burrow under your skin and stay there long after you've put the book down."
- Jeffrey Reddick, Creator of
FINAL DESTINATION

IN OTHER BOOKS
E.C. McMullen Jr.'s
short story
CEDO LOOKED LIKE PEOPLE
in the anthology
FEAR THE REAPER

"This Ray Bradbury-esque is one of the most memorable and one of the more original stories I've read in a long time."
- Amazon Review

HORROR 201:
The Silver Scream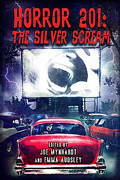 Filmmaker's Guidebook
featuring
RAY BRADBURY,
JOHN CARPENTER,
WES CRAVEN,
TOM HOLLAND,
E.C. McMULLEN Jr.,
GEORGE A. ROMERO,
and many more.



Extensively quoted in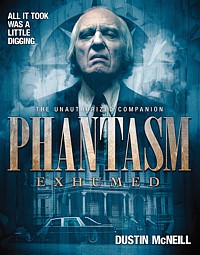 PHANTASM
EXHUMED
The Unauthorized Companion

Robert S. Rhine's
SATAN'S 3-RING
CIRCUS OF HELL

Forward by
GAHAN WILSON &
FEO AMANTE.
Featuring comics by
ALEX PARDEE,
WILLIAM STOUT,
STEVE BISSETTE,
FRANK DIETZ,
JIM SMITH,
FRANK FORTE,
ERIC PIGORS,
MIKE SOSNOWSKI,
OMAHA PEREZ,
DAVID HARTMAN,
STEVEN MANNION,
and more!

Also
IN CINEMA
E.C. McMullen Jr.
Head Production Designer

MINE GAMES


(Starring:
JOSEPH CROSS, BRIANA EVIGAN,
ALEX MERAZ)

Dept. head
Special Effects Make-Up
(SFX MUA)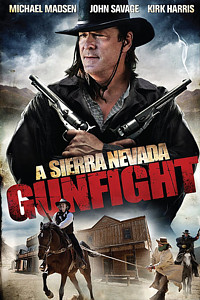 A SIERRA NEVADA
GUNFIGHT
(MICHAEL MADSEN & JOHN SAVAGE).

Production Designer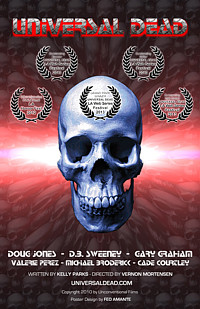 UNIVERSAL DEAD
(DOUG JONES,
D.B. SWEENEY,
GARY GRAHAM)

ART DIRECTOR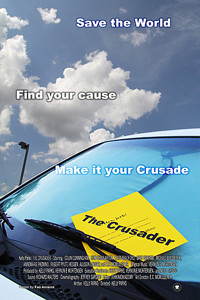 THE CRUSADER
(COLIN CUNNINGHAM,
GARY GRAHAM)
MOVIES THAT SUCK TOO MUCH
TO REVIEW ALONE
Ugh. Can you believe this crap was released to theaters?
TO THEATERS?
I mean, the expense of releasing this ... this... CRAP to theaters?
And yet, it happened.
SLEEPWALKERS - HARPOON - SKYLINE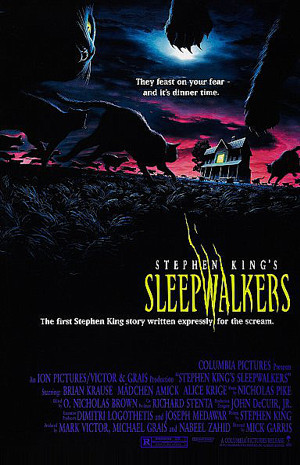 SLEEPWALKERS
- 1992
USA Release: April 10. 1992
Columbia Pictures Corporation, Victor & Grais Productions, Ion Pictures
Rated: USA: R
While watching SLEEPWALKERS in my foolish youth, I remember sitting in the theater with the distant hope that one of those damn cats would scratch my OWN eyes out before I had to watch another second of this drivel.
This abortion was directed by Stephen King's apparently favorite director, Mick Garris, who has gutted many a fine Stephen King story and filmed the dying result as it flopped around on the floor.
It's all about an incestuous Mother (Alice Krige: GHOST STORY, STAR TREK: FIRST CONTACT) and son (Brian Krause: CYRUS, PLAN 9 [2011]) who may or may not be aliens or just plain old shapeshifters. In any case, they can also make everything from themselves to cars invisible - to humans. They can't trick cats though and cats hate them. Possibly because they seem to be some kind of cat people themselves. At least, when they aren't just being goofy demon things.
With nudity, sex, shapeshifters, violence, cars, and teenyboppers running through the graveyard, this could be a very good movie.
Except Mick Garris (Writer of CRITTERS 2, THE FLY II) was directing (Director of CRITTERS 2, PSYCHO IV, THE SHINING [TV], RIDING THE BULLET, Masters of Horror: VALERIE ON THE STAIRS) it.
It was also the first time Stephen King tried his hand at writing a screenplay without a preliminary short story or novel behind it. The result is a confused chock-a-block of tedium wrapped in a snore.
Remember, when in doubt, hire Lloyd Kaufmman (THE TOXIC AVENGER, POULTRYGEIST). It won't be better, but at least it won't be boring!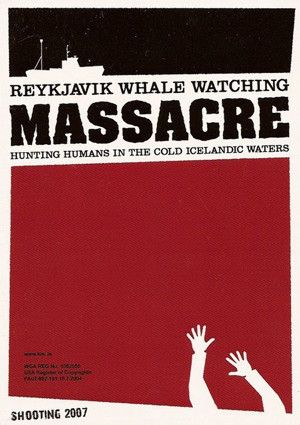 HARPOON aka Reykjavik Whale Watching Massacre
- 2009
The Icelandic Filmcompany, Film and Music Entertainment, Solar Films
Rated: USA: R
Some young people are dancing in a club which apparently is all ages since the folks there range from teens to sixties I'd guess.
It would be nice if this film at the very least, had a sense of humor about itself. It could really use one.
The American girl gets drunk and goes home with a man who looks old enough to be her grandfather. Her friend, Annette (Pihla Viitala) goes whale watching the very next day with another friend. An odd band of misanthropes are gathered on the pier, waiting for the boat to arrive. They huddle in their groups, snipe about the other little groups, snipe at each other, generally all around, an unlikable bunch.
Then the ship Captain (Gunnar Hansen: THE TEXAS CHAINSAW MASSACRE, BRUTAL MASSACRE: A COMEDY) arrives late, seemingly drunk, nearly crashes his car into the pier, and everyone boards.
You savvy? They SEE the Drunk Captain nearly Crash his Car, blearily Stumble over to his ship, and the tourists still Get! On! Board!
In short order, Annette gets raped by the first mate, who is interrupted by Annette's other friend, because the captain got himself run through with a staff and is dying. So the first mate takes a boat and abandons ship, leaving the tourists aboard and behind. They in turn are conveniently picked up by, of all people, a backward family wot hate whale watchers. Seems this was the fishbillies plan all along, though how anyone could have planned through all of the contrived disasters that led up to this moment is ... bah. Forget it! Too bad there wasn't a level of fun to all of this.
I can not believe how stupid this movie is. Everyone is a rude, loutish idiot save the one man who is also gay (it gets a big mention), and is also the most inept hero you ever saw!
Everyone, including the killers, go out of their way to put themselves in the most ridiculous (and yet un-funny) positions to get themselves slaughtered. Out of nowhere, and for no reason we discover that the fishbillies are both Christian crazies AND Nazis! (Oh yeah, well that just helped the damn story immensely! *facepalm*!) If only the people making this movie thought that there was something inherently funny about Christian crazy fishbilly Nazis in Iceland.
You won't believe who the Japanese maid, Endo (Nae) is really supposed to be.
Amazingly, according to imdb.com, screenwriter, Sjón Sigurdsson, is a big time writer in Iceland, with 11 books under his belt.
The director is Júlíus Kemp who apparently is well connected in the Iceland and European film communities though he never directed a Horror Thriller in his life.
Producers Mike Downey and Markus Selin both have seemingly impeccable placement in the heirarchy of film making in Iceland and Finland. They worked on movies together. Were they all this awful?
With these four men supposedly so highly respected in film making, so cutting edge and original, why the hell would they want to make THE TEXAS CHAINSAW MASSACRE on a whaling boat, story? And why the hell weren't the characters given a modicum of development and why were the actors directed so damn poorly?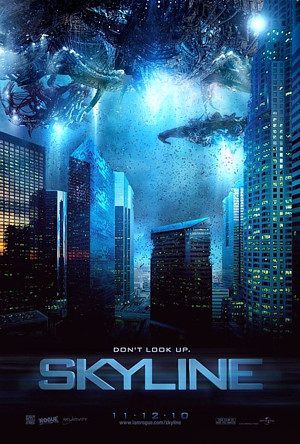 SKYLINE
- 2010
Black Monday Film Services, Rat Entertainment, Transmission Pictures, Hydraulx Entertainment, Relativity Media, Rogue
Rated: USA: R
You're not going to believe this, but space faring entities with technologies hundreds of years in advance of our own, and bent on kidnapping other alien races for nefarious purposes, can be stopped by human technology.
Stopped dead in their tracks!
With what you may ask?
What, pray tell, is this miracle of modern science?
A window curtain.
Or perhaps a nice set of window blinds or a shade.
All you have to do is close your blinds, shades, or curtains.
Or, if you do happen to be outside when the aliens appear, just don't look at them. That's actually the tag line of this movie. Don't Look Up.
Do you want to avoid being harvested by alien invaders? Just don't look at them.
That's it! You're safe and snug as chickens while the wolfish threat of alien invasion gets bored and moves on.
*
"The Ravenous Bugblatter Beast of Traal (a mind-bogglingly stupid animal, it assumes that if you can't see it, it can't see you — daft as a brush, but very very ravenous)"
- Douglas Adams
Yes, earth is inexplicably invaded by the Ravenous Bugblatter Beasts of Traal*.
So once the humans discover this miraculous defense in the first third of the movie, they ... spend the rest of the movie going outside.
To escape? No.
To go On the Roof.
Where there is no where else for them to go.
To avoid the aliens in the sky.
As they stare at them.
WTF are the idiot aliens even here for? I mean, okay, so they're kidnapping humans. But for what possible purpose?
Since I'm a fan of the RETURN OF THE LIVING DEAD movies, and since - for an incredibly, technologically advanced, galactic traveling space faring race - they are amazingly stupid (ach! Der dichotomy!), perhaps they need our brains?
Speaking of brains, The Brothers Strauss (ALIENS vs PREDATOR: REQUIEM) and the folks who greenlit this mess could have certainly used one.
Now don't get me wrong, here at Feo Amante's Horror Thriller we love really bad movies from DIE YOU ZOMBIE BASTARDS! to WHEN THE SCREAMING STOPS to DEAD MOON RISING and more! But the worst thing a Horror movie can do is be BORING!
KILL THESE MOVIES BEFORE THEY BREED!
OMG! They made a sequel to SKYLINE!!!



This review copyright 2010 E.C.McMullen Jr.