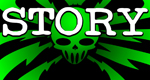 Support This Site

When You Buy My Books
E.C. McMullen Jr.
PERPETUAL
BULLET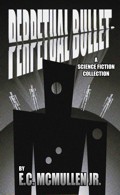 "'Some People' ... may be the standout story in the book."
-

John Grant

, Infinityplus

E.C. McMullen Jr.
WILLOW BLUE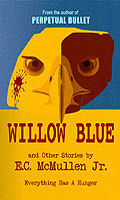 "'Willow Blue' will burrow under your skin and stay there long after you've put the book down."
- Jeffrey Reddick, Creator of
FINAL DESTINATION

IN OTHER BOOKS
E.C. McMullen Jr.'s
short story
CEDO LOOKED LIKE PEOPLE
in the anthology
FEAR THE REAPER

"This Ray Bradbury-esque is one of the most memorable and one of the more original stories I've read in a long time."
- Amazon Review

HORROR 201:
The Silver Scream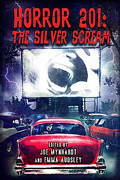 Filmmaker's Guidebook
featuring
RAY BRADBURY,
JOHN CARPENTER,
WES CRAVEN,
TOM HOLLAND,
E.C. McMULLEN Jr.,
GEORGE A. ROMERO,
and many more.



Extensively quoted in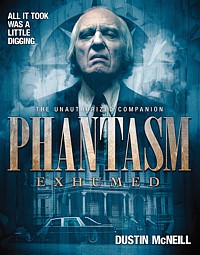 PHANTASM
EXHUMED
The Unauthorized Companion

Robert S. Rhine's
SATAN'S 3-RING
CIRCUS OF HELL

Forward by
GAHAN WILSON &
FEO AMANTE.
Featuring comics by
ALEX PARDEE,
WILLIAM STOUT,
STEVE BISSETTE,
FRANK DIETZ,
JIM SMITH,
FRANK FORTE,
ERIC PIGORS,
MIKE SOSNOWSKI,
OMAHA PEREZ,
DAVID HARTMAN,
STEVEN MANNION,
and more!

Also
IN CINEMA
E.C. McMullen Jr.
Head Production Designer

MINE GAMES


(Starring:
JOSEPH CROSS, BRIANA EVIGAN,
ALEX MERAZ)

Dept. head
Special Effects Make-Up
(SFX MUA)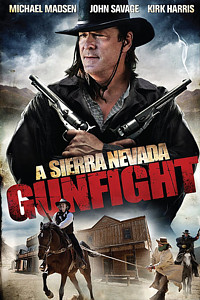 A SIERRA NEVADA
GUNFIGHT
(MICHAEL MADSEN & JOHN SAVAGE).

Production Designer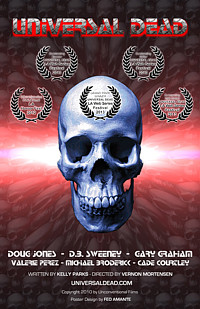 UNIVERSAL DEAD
(DOUG JONES,
D.B. SWEENEY,
GARY GRAHAM)

ART DIRECTOR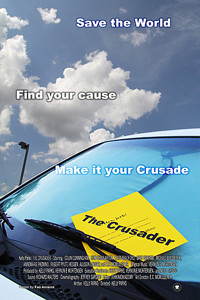 THE CRUSADER
(COLIN CUNNINGHAM,
GARY GRAHAM)
Review by
E.C. McMullen Jr.

DEAD & BURIED

- 1981
USA Release: May 29, 1981
Vestron Video / Blue
U.S. Release: May, 29
Rated: France: 16 / Norway:

BANNED

/ UK: 18 / USA: R
This little horror gem is from way back in 1981, with a cast that was popular for their time on U.S. Television. Both the cast and crew have a merry little history of Horror movies.
Directed by Gary Sherman (POLTERGIEST III, DEATHLINE, LISA aka Candlelight Killer) and written by the team of Ronald Shusett and Dan O' Bannon (ALIEN, TOTAL RECALL, BLEEDERS) from a story by Jeff Millar and Alex Stern, DEAD & BURIED boasts Cinematography by Steven Poster (BLOOD BEACH, TESTAMENT) and a Music score by Joe Renzetti (CHILD'S PLAY, LISA). No small potato Horror creators here. These folks have spent decades setting the standard for low budget Horror fare and good for them. Hollywood nearly always makes a tidy profit on Horror movies, yet at the same time, Horror movies are looked down upon by the major movie companies as a bastard step-child. Low budget consideration is usually all they get. The exception to this being Universal Pictures - generally speaking.
DEAD & BURIED stars James Farentino (PSYCHOMANIA, [TV] THE POSSESSED) as Sheriff Dan Gillis. Without warning, his peaceful tiny Rhode Island town of Potter's Bluff starts having murders. Strangers to the town are turning up dead. Naturally, Dan has to find out why. With some able assistance from the local coronor and mortician Dobbs (Jack Albertson), these two become more horrified as each passing day reveals yet another gruesome murder. That is actually a clue, all the murders aren't simple, bang, bang, stab, stab; but gruesome. The murderer(s) actually take photos of the victims as they are killed.
The mystery becomes weirder as we the audience, see what is happening. We know who the killers are. So naturally we can see our hero, Sheriff Gillis when he is in the company of friends, and when he is in the company of Grave Danger (Grave Danger! Ha! I Kill myself!). One of the questionable people in the Sheriff's life is none other than his wife Nancy (Melody Anderson: FLASH GORDON), who has some rather odd reasons for her frequent night time disappearances.
Another is Harry (Robert Englund: A NIGHTMARE ON ELM STREET, URBAN LEGEND, STRANGELAND, PYTHON), who raises the question: he is the Sheriff's buddy, or isn't he?
This movie stars a slew of actors with some impressive horror credits. You'll recognize the faces of Dennis Redfield (PULSE, SCANNER COP), Nancy Locke (COLD FIRE), Lisa Blount (NIGHTFLYERS, PRINCE OF DARKNESS, NEEDFUL THINGS) as The Girl On The Beach, Bill Quinn (THE BIRDS, SATAN'S SCHOOL FOR GIRLS [TV], DARK MIRROR [TV]), Michael Currie (DARK SHADOWS [TV], HALLOWEEN III: Season Of The Witch), Christopher Alport (SAVAGE WEEKEND, INVADERS FROM MARS, TV appearances in THE NEW TWILIGHT ZONE, THE X-FILES, THE KINDRED: The Embraced), and a very young Lisa Marie as the Hitchhiker (MARS ATTACKS!, SLEEPY HOLLOW, PLANET OF THE APES [2001]).
The Make-Up effects were done by none other than the great Stan Winston (
PARASITE, THE TERMINATOR, ALIENS, PREDATOR, LEVIATHAN, TERMINATOR 2, EDWARD SCISSORHANDS, JURASSIC PARK, JURASSIC PARK II: The Lost World, RELIC
). He and his people went all out for this flick, even going so far as to make Articulated Heads. That is, they created lifelike head movements using layers of artificial musculature on top of artificial bones.
That is a lost art these days thanks to modern CGI. My point all the same here is, with Stan Winston, you don't get that fuzzy CGI look. The gore of a face burned down to the muscle and bone is crystal clear and damn realistic.
And Then It Screams!
The only thing holding this movie back from being a classic is a mind bogglingly stupid scene involving an out of town couple looking for directions.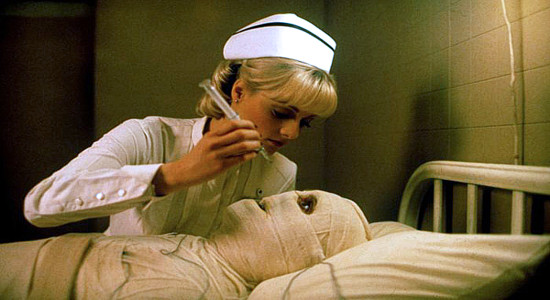 They go up to a dark house. They knock on the door... nothing.
Then they open the door, enter the house, and walk around in the dark! I mean, it's a neighborhood! They could have just tried another house! But no, they just walk right into a strange dark house and start creeping around in the dark. All the time they keep calling out for whoever lives there to give them directions to a gas station. They are in the house for the longest time, going into this room and that room, down into the basement, looking through a web covered refrigerator.
A Web Covered Refrigerator!
Is that not a warning to the most casual observer that no one lives in the house - And! And! And! If someone DOES live in such a dusty, cobweb covered decrepit old house, you sure as hell don't want to meet them??? AND YET: Despite the fact that there is no electricity in the house, the phone doesn't work, dust is everywhere, and there are old spiderwebs covering everything, these boneheaded stupid freaking jackasses STILL keep calling out.
"Hello? Is there anybody here? Hello? Can you give us directions? Hello?"
This one part drags out until someone finally, mercifully, comes along to put these clods out of their misery.
This scene is so insanely asinine that you wonder why it was never cut, let alone ever filmed in the first place. If DEAD & BURIED should ever get a Director's Cut, this is the part the director should cut! If you can put this one teeth-grindlingly god-awful scene out of your head, you will enjoy this otherwise fine film.
Minus two Shriek Girls just for that one awful scene and you get three.
Ba-Doomp!




This review copyright 1999 E.C.McMullen Jr.